In need of ideas on how to spend your week? Here is what's new to Netflix and other streaming sites, our TV and movie picks, podcasts and fresh book releases to enjoy.
Monday May 24
The United Way, Now TV

A documentary about sport that's actually about community, Eric Cantona narrates the history of one of football's most celebrated clubs and the city that stayed with it on a very long road to success.
Featuring interviews with Manchester United's biggest players through the years, it's a little bit fawny for those of us not dedicated to the journey but it's also a really interesting look at how sport and culture combine into something that's greater than the sum of its parts.
Tuesday, May 25
What It Feels Like for a Girl by Paris Lees
This memoir by journalist Paris Lees recounts her sickly childhood and experience of bullying to her wild teenage and twenties years with the rock chick era of Madonna and the Fallen Divas Project before life comes to a crashing halt following a single encounter.
Tipped as one of the biggest debut writers of the year, What It Feels Like For A Girl is described as fast-paced addictive and simply un-put-down-able. Out today.
Wednesday, May 26
Love, Weddings & Other Disasters, Amazon Prime

I don't know about you, but sometimes mid-week I'm hit with the desire for a mindless comfort watch. Love, Weddings & Other Disasters, is exactly that. Definitely not great, but not totally unwatchable either, this rom-com has a pretty decent cast including Diane Keaton and Jeremy Irons. I'd give you the plot but it's not really relevant, is it?
Definitely one to throw one while you're cooking yourself something nice and try not to involve the other half – they will just shit all over the gaping plot holes and ham-fisted meet-cutes.
Thursday, May 27
Friends: The Reunion, 8pm, Sky One
Yes, the Friends reunion show finally has an Irish release date! To call this special reunion "hotly anticipated" would be a very large understatement, it feels like the exact thing we've all been craving since the beginning of lockdown. 
Featuring, Q&As, script reads and general reminiscing as the original six members move from set to set, the special will also include some famous fan faces and, by the looks of the trailer, plenty of giggles and tears.
Friday, May 28
Cruella, Disney +

Set in the punk rock era of 1970s London, we're finally getting the blockbuster backstory to Cruella DeVil, who was played by Glenn Close in the 1996 film.
Now, we go back in time to a young Estella (l, played by Emma Stone and her transformation from young designer underworld crime queen Cruella in beautiful cars and even more beautiful outfits. One that children and adults will enjoy, Emma Thompson also stars (and let's be honest, all films are better for having Emma Thompson in it).
Saturday, May 29
Moonstruck, 10pm, BBC Two

Okay, this is an underrated classic. If you haven't seen it then you absolutely must and if you have then I know you want to watch it again. Cher (yes, Cher!) is magnificent in this 1987 rom-com as Loretta a timid widow who become engaged to Johnny only to find herself drawn to his one-armed brother Ronny played by the always kooky Nicholas Cage.
Weird and wonderful, they really don't make romantic comedies like they used to. Sigh.
Sunday, May 30
Bo Burnham: Inside, Netflix

So, you've seen Eight Grade right? Bo Burnham wrote and directed the film, his first feature film in fact. You might also recognise him from this year's Promising Young Woman, where he played Ryan Cooper.
However, before he became an award-winning writer, director and actor, Burnham is actually a comic and musician, writing comedy albums and stand-ups. Now come Bo Burnham: Inside, a comedy special that Burnham filmed himself at home over the last year.
---
Monday, May 17
The Nevers, 10.10pm Sky Atlantic

Putting aside Joss Whedon's involvement, The Nevers is tipped to the breakout role for Belfast actress Laura Donnelly. Centred in the aftermath of a supernatural event in Victorian London and a group of women who appear to have suddenly revealed powers. Donnelly plays widow Amalia who joins forces with an inventor to try and protect these unusual women who are immediately persecuted.
Tuesday, May 18
Noise by Daniel Kahneman, Olivier Sibony, and Cass R. Sunstein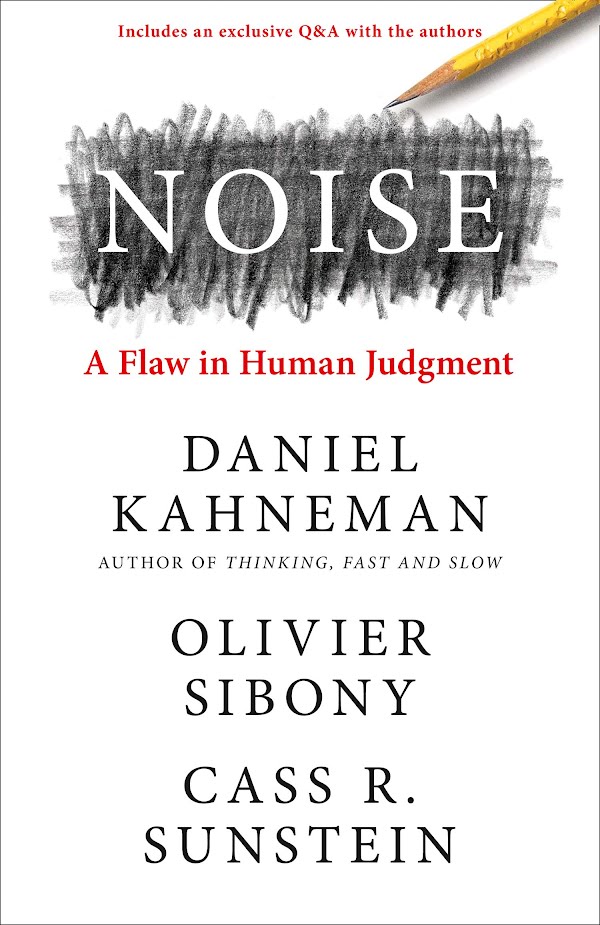 From the bestselling author of Thinking, Fast and Slow, Noise unfolds the variants in our decision making and the human noise that feed into structures that should be noiseless, like the judicial system, medicine, economic forecasting and many more.
Research-heavy but utterly readable, this book throws up plenty of original and thought-provoking ideas about the human mind and the infrastructure we create to avoid human biases, only to find that this "noise" underwrites everything.
Thursday, May 20
Minari, Sky Store

A Best Picture Oscar nominee and winner for Best Supporting Actress for Youn Yuh-jung, this is a beautiful and poetic tale of a South Korean family in search of the elusive American dream. Buying a rural patch of land in 1980s Arkansas to start a farm, it's a sensitive and quiet look at the meaning of family and childhood. It's simple in its plot but the acting is magnificent and it'll leave you thinking about it for days afterwards.
Friday, May 21
Army of the Dead, Netflix

One of the most-anticipated Netflix Original's of the year, This is Zac Synder's first Netflix venture since leaving the Marvel Universe and similar to his Justice League cut, Army of the Dead is a dark and twisty heist movie, but the real curveball is that it's set in a post-apocalyptic Las Vegas crawling with hyper-intelligent zombies. Ocean's Eleven meets Dawn of the Dead (another Synder vehicle) this is the perfect weekend watch, just bring the popcorn. It is technically a prequel to his film The Dead but you don't have to have seen it to enjoy this.
Saturday, May 22
Eurovision Song Contest, 8pm BBC One

We are starved for live events right now, so yes, we will be watching the 2021 Eurovision. With semi-finals running all week, we have no idea who will be good but you can rely on the fact that many will be bad and Graham Norton will relish it.
Sunday, May 23
Master of None, Netflix

Master of None is back with a third season and this one takes a totally different direction. Steering away from the main character of Dev from the first two seasons, it is titled Master of None: Moments in Love, it's written by Ansari and Lena Waite, who also stars as Dev's friend Denise. Focusing on her love life with partner Alicia and their journey towards parenthood.
---
Monday, May 10
"I've spent my whole life living other people's last few minutes".

Former State Pathologist Dr. Marie Cassidy reflects on the issues and cases which shaped her career in Ireland in a three part series, Dr Cassidy's Casebook, starting tonight at 9.35pm | @RTEPlayer | #DrCassidy pic.twitter.com/ep9N1Rj2iR

— RTÉ One (@RTEOne) May 10, 2021
Dr Cassidy's Casebook, 9.35pm, RTÉ One
The first episode in the three-part series from former State Pathologist Dr Marie Cassidy begins this Monday as she reflects on the cases that have stayed with her.
Thursday, May 13
Leigh-Anne: Race, Pop & Power, BBC1, 9pm
Leigh-Anne Pinnock, the only Black member of Little Mix, recalls the racism she has faced as a Black woman in the music industry and brings together women of colour from British pop including Keisha Buchanan of Sugababes, Alexandra Burke and more to share their experiences about Black representation in the music industry.
Friday, May 14
Halston, Netflix
Does Ryan Murphy ever sleep? The much-anticipated Halston comes to Netflix this week,  directed by Daniel Minahan and executive produced by Ryan Murphy (creator of American Horror Story, Pose,  Ratched, Hollywood and so much more). The five-part biopic of fashion designer Halston, played by Ewan McGregor, charts the rise and fall of the designer who dressed Bianca Jagger for Studio 54 and put Jackie Kennedy in a pillbox hat.
Saturday, May 15
The Woman in the Window, Netflix
Based on the best-selling A.J. Finn novel, The Woman In The Window is the story of an agoraphobic psychologist, played by Amy Adams, who watches from her window as her neighbour, played by Julianne Moore, is attacked. But did the crime really happen, or did she imagine it?
Sunday, May 16
The Underground Railroad, Amazon Prime Video
From Moonlight's Academy Award winning film-maker Barry Jenkins comes the much anticipated on screen story of Colson Whitehead's Pulitzer Prize-winning novel about escaped slaves who make their way north through safe houses in the 19th-century US.
Monday, May 2
Nomadland, Disney +
Sweeping the big three at the Oscars (Best Director, Best Actress in a Leading Role and Best Picture), now is the time to get stuck into Nomadland. Following A nomadic woman propelled by her loss through the American Mid-west, it's a breathtakingly detailed character study of grief and loneliness in a wide and expansive landscape. Using real-life events and real people in hand with actors like Frances McDormand, it's truly one of the must-watches, even amongst the prestigious category of Best Picture winners.
Sunday, May 1
Line of Duty, 9pm BBC1
If you haven't been watching it then I won't (and can't) catch you up only to say there's a reason why everyone is talking about season six of this police series. We've been promised answers in tonight's season finale – prepare for Twitter to go absolutely mental.
Saturday, May 1 
Things Heard and Seen, Netflix
Another film based on a book, this thriller is adapted from the 2016 All Things Cease to Appear, by Elizabeth Brundage. In it, Amanda Seyfried and James Norton play an artist and her husband who move from New York to an old rural home, but it seems the house has a sinister history. 
Friday, April 30 
Tom Clancy's Without Remorse, Amazon Prime 
Based on the 1993 novel of the same name, this action thriller is a spin-off of the popular Jack Ryan series. Starring Michael B. Jordan as an elite Navy SEAL seeking justice for the murder of his wife, it was directed by Stefano Sollima.