In a diverse and eclectic collection of stories, two Irish authors have been longlisted for this year's Women's Prize for Fiction, along with six British and five American authors, one Canadian, one Barbadian and one Ghanaian / American.
Naoise Dolan has been nominated for her absorbing Exciting Times, one of six debuts to make the longlist, and Kathleen MacMahon for her acclaimed, beautiful third novel, Nothing But Blue Sky.
The selection honours a diverse range of both new and well-established writers and a range of genres and themes – family (twins and siblings, mother-daughter relationships), motherhood, rural poverty and isolation, addiction, identity and belonging, race and class, grief and happiness, coming-of-age and later life. The novels span a range of different global settings, from South London to Deep South, Ghana, Hong Kong, Barbados, Brooklyn and a fantasy realm. As well as the six debut novels, the list features a previously longlisted author (Amanda Craig) and one previous winner who has also been shortlisted twice before (Ali Smith).
A trans woman has also been nominated for the prize the first time, with Torrey Peters making the longlist for her acclaimed debut Detransition, Baby.
Dolan studied English Literature at Trinity College Dublin and Oxford University. Exciting Times is her first novel. She has lived in Singapore, Hong Kong and Italy, and is currently living in London.
Macmahon and Kathleen is a former radio and TV journalist with RTE and lives in Dublin. Her first novel This is How it Ends, published in 2012, was translated into more than twenty languages, spent five weeks at the top of the bestseller lists in Ireland. Her second novel, The Long, Hot Summer was published to much acclaim in 2015 and was also a bestseller.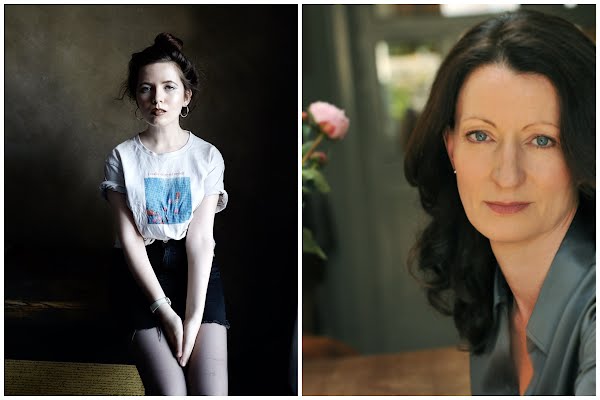 Chair of judges and novelist Bernardine Evaristo, is joined on the judging panel by podcaster, author and journalist, Elizabeth Day; TV and radio presenter, journalist and writer, Vick Hope; print columnist and writer, Nesrine Malik; and news presenter and broadcaster, Sarah-Jane Mee to choose the winner.
Malik called Dolan's debut, "a taut, gripping book full of unsympathetic characters that for some reason you remain extremely invested in." Mee said of MacMahon's novel: "Widower David examines his relationship with his dead wife and their 20-year marriage. It's a story of grief and living life to the full."
"I was looking for writing that felt original, something I hadn't read before, a quality of prose that is very engaging, books that have some level of suspensefulness, that are going somewhere, where the storytelling is animated," Girl, Woman, Other author Evaristo, said of the selection.
"There is a huge variety, although there are three novels about twins which is very unusual, we didn't go looking for that. There are a lot of contemporary novels, how we live our lives now. There is a diversity in the list. That isn't something we intentionally chose, it was just that when we were talking about the books we felt passionately about, there were several from Black and Asian writers."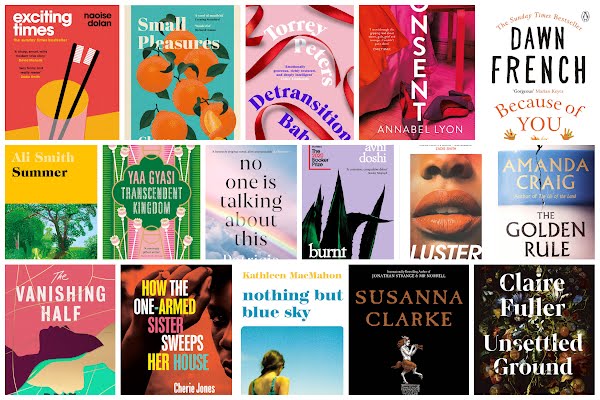 We wanted a variety of perspectives. It would have been terrible if half the books were about young women struggling to find their way in the world. We need to show the vitality of women's fiction.
2021 Women's Prize for Fiction Longlist
Because of You by Dawn French
Burnt Sugar by Avni Doshi
Consent by Annabel Lyon
Detransition, Baby by Torrey Peters
Exciting Times by Naoise Dolan
How the One-Armed Sister Sweeps Her House by Cherie Jones
Luster by Raven Leilani
No One is Talking About This by Patricia Lockwood
Nothing But Blue Sky by Kathleen MacMahon
Piranesi by Susanna Clarke
Small Pleasures by Clare Chambers
Summer by Ali Smith
The Golden Rule by Amanda Craig
The Vanishing Half by Brit Bennett
Transcendent Kingdom by Yaa Gyasi
Unsettled Ground by Claire Fuller
The shortlist of six books will be announced on April 28th and the winner of the £30,000 prize will be revealed on July 7th. For more, see Women's Prize for Fiction.