The Indian Ocean archipelago of the Maldives excels at five-star luxury, from private island paradises to conservation-conscious villas. Amanda Cassidy kicks off her shoes and discovers the sand-fringed islands aren't just for newlyweds.
As you fly over the dazzling blue atolls of the Maldives, almost 500 miles off the southwest coast of India, you notice that every island (there are 1190 of them, of which 132 are resorts) is different but all have bright white sandy beaches, turquoise coral reefs and the traditional over-water Maldivian villas you might associate with this corner of paradise.
But the hotels here don't provide cookie-cutter luxury. In fact, having been here before, I know that each private island works hard to showcase it's individual style – from Robinson-Crusoe chic to eco-friendly conservation conscious villas.
After just having returned from a week at the Maldivian-owned Coco Collection resorts, two things stand out; luxury isn't always overly stuffy, instead it's exceptional quality along with that delicious barefoot freedom. And secondly, I've never met such a welcoming community as the Maldivian locals.
At just seven hours from Dublin to Dubai, and another four hours flight on from Dubai to Malé international airport, the trip itself isn't too bad. And, in my view as a beach snob, completely worth it for experiencing the most perfect beaches I've ever laid eyes on.
Picture the scene –arriving by speedboat to a small Maldivian island, pure and pristine, seamlessly woven into its natural surroundings. Picture an Irish, mother of three, travel-worn and frizzy haired. Not yet woven into these natural surroundings.
Not yet. 
Let the solo moon commence.
This is our first stop– Bodu Hithi, a secluded hamlet half an hour from the capital Malé.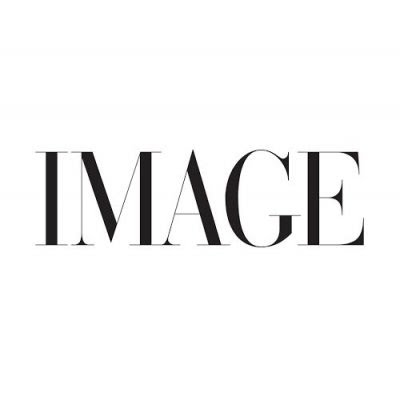 If you love watching shoals of colourful fish as they dart beneath your villa (we had a friendly eagle ray called Ray visit us each morning), sampling traditional Maldivian dishes freshly caught that morning or just lolling underneath your canopy hearing nothing but the excitable birds hawking their daily chorus and the gentle tugging of the waves, then this place is for you.
Give us an overview
This first resort is the more plunge-pools-and-private-service of the two islands we visited.  Our first stop on arrival was being shown to our over-water villas by the brilliant Reema (who is Maldivian and whose sister is a doctor in Dublin!)  'Oooh a fish,' I squeal unnecessarily, as we walk along the narrow boardwalk that leads from the post-card perfect beach towards the more private Coco residences -peacefully secluded yet close to the rest of the island.
These are located on the tip of the island which gives the ultimate feeling of seclusion next to the soothing blue ocean. Turns out by the time I'd reached my villa, I'd seen a baby sting ray, a shoal of cute baby nemos and even the dart of a silvery-blue needle fish.
What about the rooms?
There's no doubt that the over-water private villas have the wow-factor, and through their age does show via some spots of the timber, they are spacious and comfortable and absolutely huge (184 sq metres)
You'll certainly feel like a celebrity while posing in the Instagrammable infinity pool (get the floating breakfast!) magazine-worthy décor and huge double bath. The private alfresco terrace area is a haven that overlooks nothing but ocean for miles.
There's a four-poster day bed, sun loungers, your own plunge pool and a split-level deck with steps leading into the literal blue lagoon. A high-ceilinged bathroom with double bath overlooks the deck. Indeed, I spotted two manta rays in the lagoon while luxuriating in the shower late one afternoon.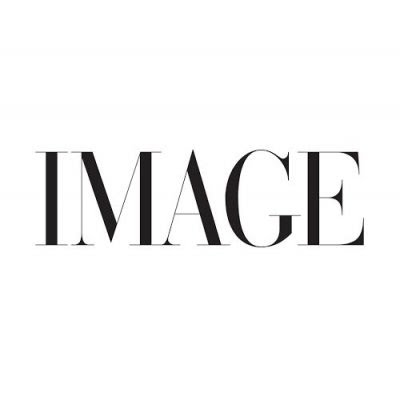 Perfect – tell us about the food on site
The fusion cuisine is great too, with choices to eat at Air, the buffet overlooking the front of the island. Dine on a buffet of suichi, noodles, exquisite fruit displays and traditional dishes, or head to Aqua, an elegant overwater restaurant that specialises in freshly caught seafood.
Each evening we'd watch the sun paint the sky a vivid pink at Latitude, the cocktail bar at the residences with panoramic views of the lagoon. Ray was usually around to say hi, shimmering in the clear blue and often joined by Steve the friendly reef shark that frequented our villas. Absolute heaven.
We were also lucky enough to coincide our trip with a residency by the Michelin starred chef Lisa Goodwin Allen of Northcote restaurant in Lancashire (she is also a judge on The Great British Menu TV show) who dazzled us with a sumptuous five course wine-paired menu of local lobster, chilled tomato and watermelon soup and sticky lamb's belly.
The next day she held a masterclass to teach us to cook one of the dishes (a cod with curried pearls, pomegranate and almond flakes) albeit against the backdrop of an attention-seeking dolphin in the bay.
What's the crowd like?
While it really is the most romantic of settings, I was surprised to see families and small groups girlfriends making a memorable experience out of a trip. A great deal of the clientele are Middle Eastern and Chinese, but Reema, our wonderful host, explained that guests from all over the world come to Coco resorts.
I heard American, Italian and English voices in the restaurants. The people and fashion watching is obviously excellent too, especially from the hammocks strewn on the beaches.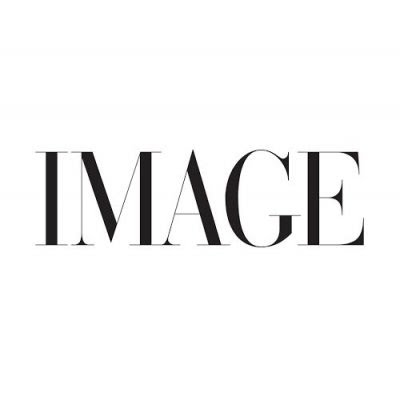 What else?
I'd recommend the sunset cruise which involves beanbags atop a traditional Maldivian fishing boat with a glass of bubbles and canapes. Take time to experience the spa which offers treatments which trace their roots back to Indonesia, Thailand and India.
I'd also suggest going out on a snorkelling trip (the resort also has PADI certified dive school) with the in-house marine bologist Sophie who guided us through stunning reefs where we spotted hawkbill turtles, swam with mantas and unbelievably, managed to get into the water with a rare Whale Shark – an experience I'll never forget.
So why is this place worth the trip?
Set along a sensational lick of white sand; The Coco Bodu Hithi set the new standard for what utterly bespoke, barefoot luxury private islands can be. Though the resort was almost full while we were there, the villas are spaced out so well that I barely noticed anyone else around, which adds to the sense of living on your own private island.
As a Maldivian-owned resort with service the highest priority, I would possibly never consider holidaying anywhere else. Ever.
Coco palm Dhuni Kolu
Then it was time to take the seaplane (Trans Maldivian air has regular seaplanes from Male airport to the further atolls. We were travelling to the Baa Atoll which is further north.
It's a UNESCO biosphere reserve where the rich water harbours globally significant biodiversity and is renowned for one of the world's best diving and snorkling. It took half an hour over impossibly beautiful blues to reach the eco-oriented resort of Dhuni Kolu.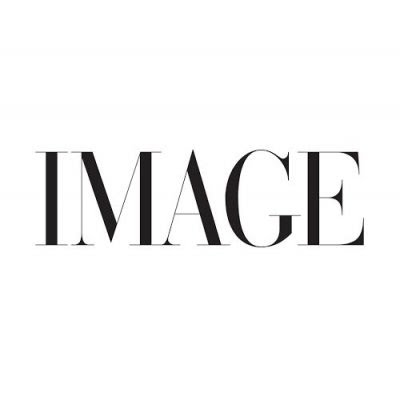 Give us an overview
This is described as more of a barefoot luxurious and in ways, I preferred how tropical and traditional the one mile walk around island was, while still retaining the high standards of service we were now growing accustomed too! Once again, it was the staff that really stood out for us; warm, curious and kind every step of the way.
What about the rooms?
Secluded amid tropical forest, the villas are the closest thing to super-smart, minimalist tree-house. We stayed in an ocean front sunset villa, very newly renovated (we were the first to stay!) and carefully located to make the most of the islands natural beauty while creating a private setting. Each villa has it's own garden and terrace with private pool, hammock for sunbathing.
If you like throwing open your doors in the morning and sitting on the sunlounger on the beach with a coffee, come here. The room itself reflects the authentic Maldivian culture – traditional thatched roofs and timber latticework with white-stone walls and a pretty mosquito net over the bed creates a lovely cocoon when you want to come into the air con and read.
The outdoor bathroom might take a little getting used to but by the end of our first door I had a system, and really enjoyed the birdsong while having a scrub.
How's the food on site?
Sensational breakfast: platters of delicious fruits, baskets of just-made pastries, poached eggs on toast. Cowrie restaurant is the main dining spot while the barbeque evening on the beach at dusk offers, grilled seafood, lobster, tuna.
Thai inspired flavour at Cornus restaurant has the best red chicken curry any of us had tasted. Prepare to enjoy your meal with fruit bats in the trees overhead and the sound of the waves lapping nearby.
The place you could hang out all day, though, is Conch bar on an oversized beanbag watching the strawberry sunset, being passed another ice-clinking mojito and wondering what it would take find school for the kids on a nearby island.
How integrated is the hotel into its natural surroundings?
It feels both very primitive—and, thanks to eco-initiatives, very advanced and committed to conservation. The resort is also home to a partnership with the Olive Ridley project which helps conserve sea turtles and other marine life by actively fighting ghost nets in the region.
There's a rescue centre for injured turtles like Fida (lost two limbs probably to a shark) and Shara who was found floating and unable to dive despite her many attempts. Both turtles will be rehabilitated and hopefully release back into the wild (the centre has a 60% release rate which is huge compared to most conservation projects).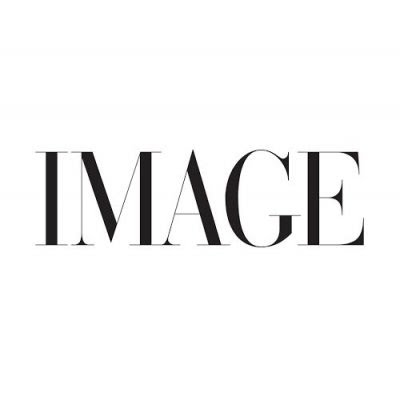 How's the service?
It's not flouncy but it's definitely luxurious. The concierge can arrange snorkeling trips, or sandbank picnics or private under-the stars dining. One of the highlights of our trip involved a boat ride trip to a deserted island called Embudhoo where we (four girls) were dropped off to spend a sublime afternoon floating in the great expanse of blue, marvelling over hermit crabs and eating a feast of lime and salmon salad, beef with peppers, and cheesecake in a string hammock hanging from a tree.
So why is this place worth the trip?
This is the cutting edge of eco-friendly luxury hideaways which don't compromise on style or service. Describing somewhere as a paradise island is such a cliché, but in a world where most places have been 'discovered' this is a secret gem I barely want to reveal. Ship-wreck chic at its finest.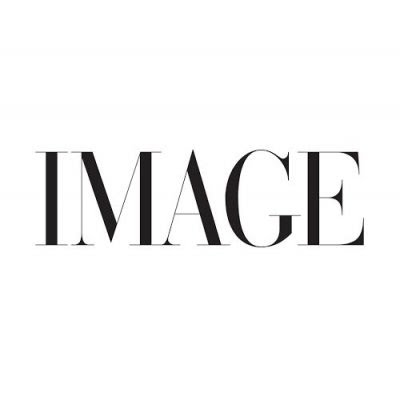 For a seven-night stay in November, prices start from €3951 for two people at Coco Palm Dhuni Kolhu for a Beach Villa. Includes full-board and seaplane transfers.