These no-fuss, gooey chocolate chip cookies are an easy after-school treat
Sponsored By
---
Sponsored By
The perfect pick me up after a long day — and they're vegan!
The last thing you want to do after a hectic day is spend hours in the kitchen making an elaborate dessert. As moms, we're already juggling a full schedule, between school drop-offs and pick ups, work, the kids' extracurriculars, our personal lives (do we even still have those?) — it's exhausting.
So, if we do have time to cook in the evening, which is a miracle in itself, our attention is best focused on making a proper dinner. Dessert is a luxury… until now.
Thankfully, Naked Bakes has heard our pleas and come to the rescue with their gourmet cookie dough mix. Everything is pre-made, so all you have to do is chop, bake and devour.
Vegan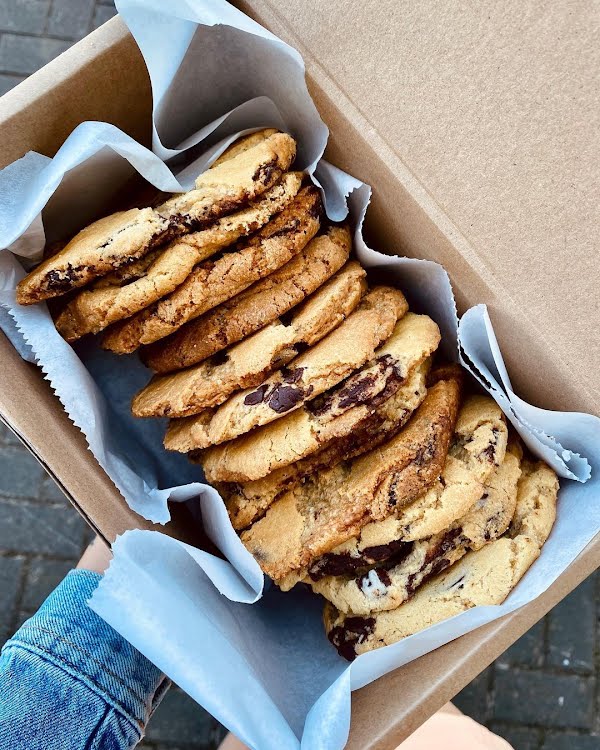 Naked Bakes is Ireland's first plant-based cookie dough — an idea that came to founder Aisling Tuck during lockdown in 2021.
She wanted to create a low-waste, vegan cookie dough that people could easily divide up and throw into the oven with no-fuss. And, after seeing how successful her cookies were in her sister business (Oh Happy Treats bakery in Tallaght), she decided to make her dream accessible nationwide.
Now, Naked Bakes cookie dough is sold online and in stores across the country, including select Coffee Works, Donnybrook Fair, and Centra locations. 
Flavours
There are currently three flavours on offer: classic chocolate chip, creamy peanut butter and salted double choc-chip brookie dough. And according to their mouth-watering Insta pics, there's a raspberry, white chocolate cookie dough in the works.
What makes them deliciously unique is that they are made fresh daily, with the finest ingredients like Belgian Callebaut chocolate, flaky Irish sea salt and crunchy, roasted peanuts.
The best part is that each of these tasty flavours come with everything you need to make a batch of up to 12 cookies, even the parchment paper, without leaving a trail of dishes and a messy countertop behind. 
Happy baking!
---
To try the plant based cookie craze for yourself, order Naked Bakes directly for delivery to your door nationwide or check out the growing list of Naked Bakes stockists. Follow them on Instagram to stay up to date on new flavours and stockists.