The 'coastal grandmother' trend has given name to a very niche fashion, lifestyle and interiors aesthetic
---
I think there's a little coastal grandmother living within all of us.
Allow me to set the scene. Your body clock naturally wakes you up at 6am, you wander downstairs and tinker with your cafetiere. You wander out onto your front porch, wrapping your cashmere cardigan that little bit tighter, and watch the world wake up.
Aptly coined by TikTok user Lex Nicoleta in a video that has now garnered 2.2 million views and counting, the term 'coastal grandmother' refers to anyone who relishes in the aesthetic of understated sophistication. "If you love Nancy Meyers movies, coastal vibes, recipes and cooking, Ina Garten, interiors and more, there is a good chance you might be a 'coastal grandmother'," Nicoleta says.
Images of Diane Keaton, Meryl Streep and Jane Fonda swirl in my mind, all dressed up in pressed white button downs and lightweight linen trousers, a crisp glass of chardonnay in hand. Living in a neutral palate paradise, the coastal grandmother aesthetic revolves around timeless elegance and embracing a slower pace of life.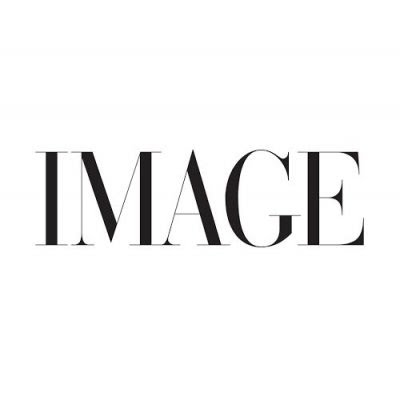 Of course, while the term may imply that a beach house and a handful of grandkids are necessary requirements to fall under the scope of the trend, anyone and everyone can embrace their inner seaside gran.
Romanticising the mundane and cultivating happiness in those small, seemingly insignificant moments, the fashion, interiors, lifestyle and entire vibe embody the instantaneous comfort of coming home, feeling safe and feeling completely at peace.
Nipping outside to grab a sprig of mint to garnish your drink, or a handful of basil to enhance a homemade meal. Gathering around the kitchen island for book club with the girls, or unpacking fresh produce from the local market, an air of uncomplicated bliss surrounds the whole idea of this way of life.
These mindful moments of squeezing some fresh lemonade, artfully arranging a bouquet of wildflowers, or curling up with a good book are what make the world of the coastal grandmother so alluring.
The Nancy Meyers effect
Soundtracked by Natalie Cole, Norah Jones and Eartha Kitt, the lavish lifestyle is deeply inspired by the Nancy Meyers universe. The filmmaker behind The Parent Trap, It's Complicated and Something's Gotta Give, Meyers is responsible for some of the most incredible movie interiors we've had the pleasure of seeing on screen.
While these homes exist within a muted, neutral colour scheme, they're packed full of personality. The interiors seamlessly marry together a lifetime of memories and abundance of paraphernalia in an easily digestible, cohesive way. Studies lined with bookshelves, gallery walls of old photographs and knick knacks from days gone by are visible, but thanks to spacious floor plans and large windows, it just makes sense.
While Diane Keaton is doubtlessly the face of the trend (she's even been embracing it online), other celebrities including Selena Gomez and Anne Hathaway have been leaning into their coastal grandmother side — and I, for one, am thoroughly enjoying it.
If I had to guess, I would assume that the Irish iteration of the phenomenon would comprise a tower of Avoca blankets, a three-wick Jo Malone candle in every room, and a sunrise sea swim every day of the week.
Regardless of whether you're young or old, live by the seaside or in the midlands, there's a coastal grandmother in all of us.