Reese Witherspoon on an 'offensive' caricature that made her 'burst into tears'… and then start her own company
---
We love it when the underdog proves the critics wrong, and Reese Witherspoon has been doing it for decades now.
Being a woman in Hollywood is not always as glamorous and exciting as it may seem from the outside looking in. Sexism is rampant and as a largely male-led industry, women often have to fight tooth and nail to even get their foot in the door. It's a difficult world to be taken seriously in when your worth is based largely on what age you are/what you look like. 
While it's easy to look at the likes of Reese Witherspoon and marvel at her success, what people don't tend to recognise is the years of hard work it took to get her there. Opening up about her own experiences as an aspiring actress trying to catch a break, the Legally Blonde star told the We Are Supported By podcast, that unfortunately, she's faced plenty of discrimination and gender bias throughout the years… and up until very recently too. 
Remembering an article that once appeared in Time Magazine, Witherspoon recalled how the piece – titled "Hollywood's New Domestic Divas" – really hit a nerve for her, not least because it featured a very insulting caricature. In the image in question, Reese can be seen standing in a kitchen alongside a host of other actresses including Blake Lively, Jessica Alba, Lauren Conrad and Gwyneth Paltrow. 
Pictured wearing ball gowns, the women can also be seen with some sort of baking or cleaning apparatus too – Blake holds a mixing bowl and wooden spoon, LC dons rubber gloves and carries a bucket of cleaning supplies, Reese sports an apron with a hoover in hand.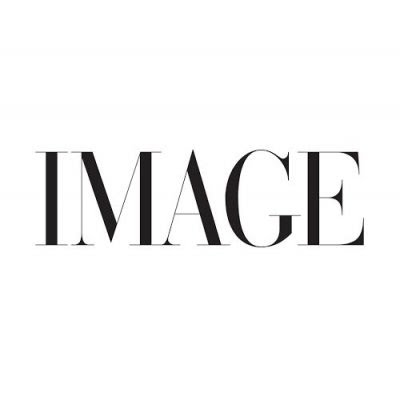 All new entrepreneurs, the article/image coincided with the women's transition over into the business world… and it's clear that its purpose was to poke fun at them. "I had started a clothing business. Gwyneth was really growing Goop. Blake Lively had a business, Jessica Alba had a business," Reese told listeners. "They did a caricature cartoon of all of us. We were in ballgowns and they stuck our head on, and Jessica was holding an iron, and I was holding a vacuum cleaner. The whole thing was so offensive that I burst into tears," she admitted. 
Although the magazine has since apologised for publishing the article, the damage was already done. Perhaps most surprising was how recently this happened though.  "I'm not even talking about 10 years ago. I'm talking about 2015, when we decided, 'Ok, we're going to be entrepreneurial, take a swing, invest our own money, our own time, our own reputation, and try to do something that George Clooney has done, Robert De Niro has done' – and we're getting lampooned for it. That message to little girls is: 'If you've had success in one area, you can't have success in another'."
That may have been the idea that the article seemed to insinuate, but it's not one that Reese stands by and all of her subsequent success is testament to how wrong people were to dismiss her as just a pretty face. Launching yet another business venture back in 2016, Reese set up her own media company, Hello Sunshine, in an effort to funnel money into projects centred on the female experience. 
Acquiring the rights to several exciting projects since their foundations, their impressive catalogue of titles includes the likes of Gone Girl, Big Little Lies, The Morning Show, Little Fires Everywhere and even the upcoming adaptation of Where The Crawdads Sing.
Self-funding the project because she wanted to own the company herself, she had a hard time convincing anyone she could do it. "Nobody was encouraging us to be directors or writers because nobody was out there… I'm from Nashville, Tennessee. How was I ever going to do that?" she questioned. 
Safe to say she proved she was more than capable though… she recently sold the company for close to $1 billion, hello?! "I've been doing this for 30 years. I actually know a lot of stuff, and I really want to be helpful to the next generation of women, to my own generation of women who haven't been well-served by our business," she commented. 
Although major changes have been made in the industry in the past few years, the situation is still far from equal but with pioneering women such as Reese Witherspoon now at Hollywood's helm, there's no doubt that the future is female.