Looking for a calm and cosy winter break before the Christmas chaos? This hidden Victorian gem in Connemara is the place
---
A small Victorian fishing lodge on the shores of Camus Bay, Screebe House has all the old-world charm of a grand residence coupled with a handful of rooms that make the place feel like your own home for the night
You know those wonderfully warm country house hotels? The ones where there's a squishy sofa and a roaring fire in the main entrance and you think, "Oh, that'd be a lovely spot to curl up with a book"?
While oftentimes the reality is that you won't do (it's too much of a thoroughfare and you don't want to be seen to be posturing as staff and other guests scurry past), Screebe House is exactly the kind of place where you would bring a book to the wing-backed chair by the fire. In fact, one guest was already sequestered there when we arrived, the house hound Georgie lying across the hearth, following us with his eyes.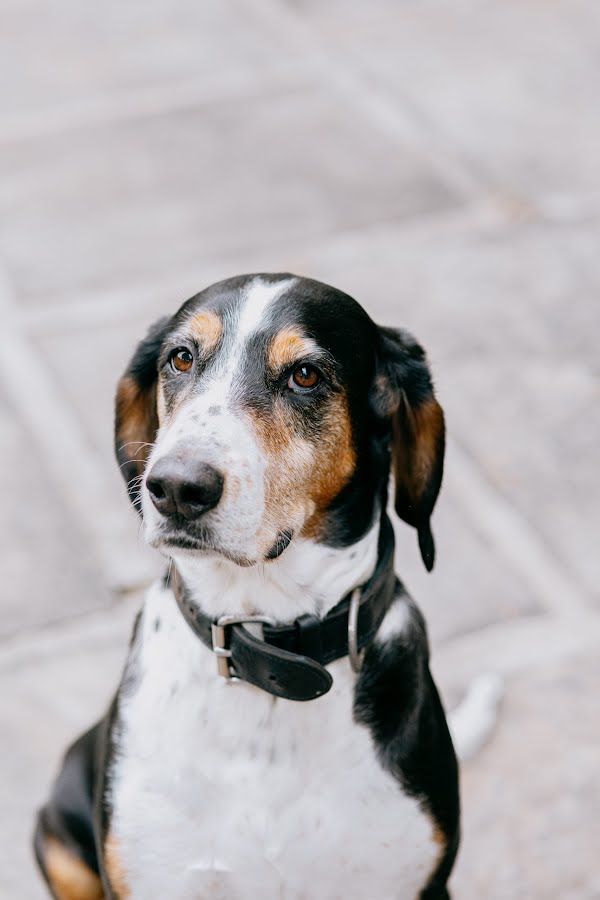 With just 10 rooms and three suites, Screebe really does have that perfect balance between feeling like you have the run of the place, but there's also a gourmet chef and barman on hand to cater to your every whim. This sense of homeliness is only heightened by Ursula, who comes bounding in for a chat. We might have thought she was just a particularly loquacious guest, only when Georgie rose to attention and trailed after her did we realise she was the owner.
Ursula first arrived in Screebe House in the early 1990s and a number of the staff she hired almost 30 years ago are still there. A family-run business, a handful of staff stop by to say hi as kids come thundering through, trailing towels as they head to the indoor salt-water swimming pool overlooking the bay.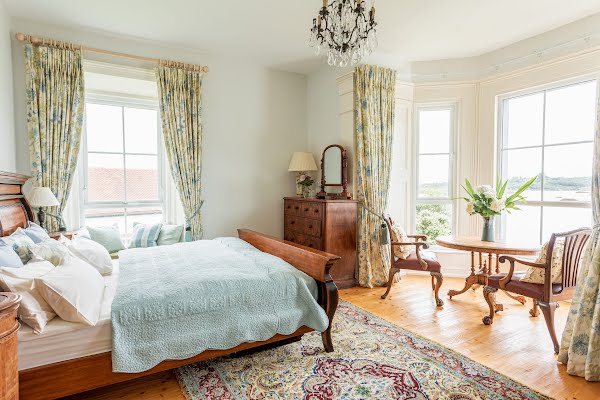 We arrived late in the day, packing up from Galway City at 5pm but still making it to Screebe's shores by 6pm, so we do a quick change in our grand, but very cosy bedroom, and head to the dining room for a taste of the much-famed chef Max Schindler's dishes. And it did not disappoint. The menu was simple and to the point. I ordered the lamb, risotto, red onions and bay leaf and what arrived was a perfectly braised piece of rare Irish lamb, crisp, deep-fried bay leaves, sticky red onions and a smear of risotto. Divine.
A few glasses of wine, some chats with John the manager, who lives "just across the bay there, you can see I left the light on," and a visit from Georgie, we wrapped things up with the "panna cotta, passionfruit and curry cake", which was crumbly and smooth and warming – the perfect finish before falling into the excessively large bed. We had two duvets, that's how big it was.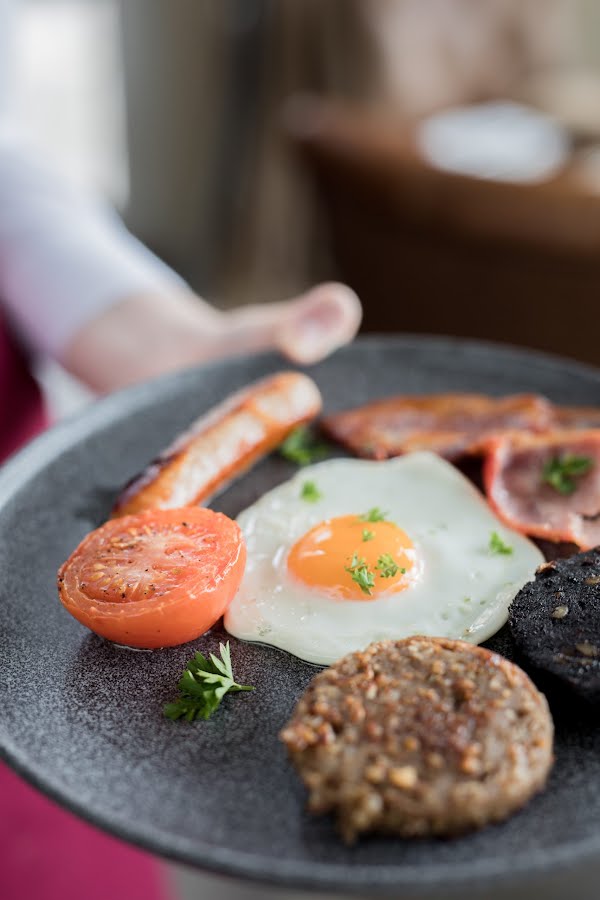 Next morning, after a breakfast of the best Irish fry I've had in a long time, we meandered down the path to the spa and finally got a look at the sea views as swans congregated in this sheltered corner of the bay for winter. The pool might overlook the water but more impressive was the outdoor hot tub, which had a path leading directly down to the shore, should you be so inclined. It being November, I was not tempted but a few brave souls made the dash down and back, swearing it made the hot tub even better.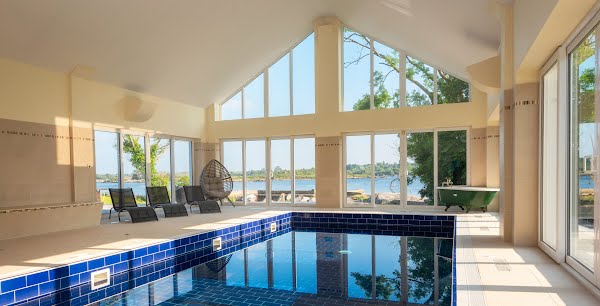 There's also a sauna and a steam room available to guests but we were scheduled for a seaweed bath. A "giant teabag" of seaweed, as John called it, was doused in hot water before the lights are dimmed and we jumped in, switching on the cold tap until we found the perfect temperature. A blissful hour flew by here before, silky-skinned and still steaming, we dragged ourselves to the main house for check-out. No one told us when we needed to be out of there, it's more of a "whenever you're ready" vibe, which frankly is the best way to end a holiday, as opposed to the mad dash to check under the beds and ensure you haven't put anything in the safe (I never put anything in the safe, but I still have to check every time).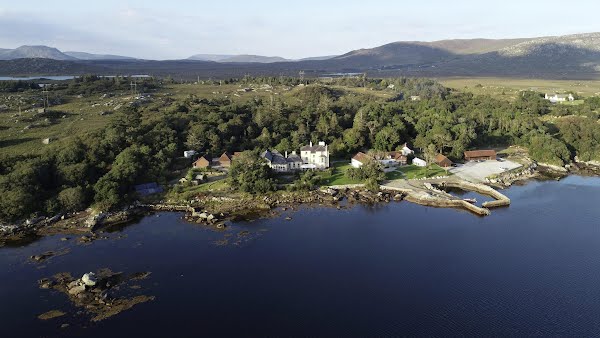 A quick pat on the head to Georgie and a wave before we head for the car. It was only 18 hours or so and just a short hop from home but it could have been a four-night stay on the other side of the world (minus the travel time). I've already bought a voucher as a wedding gift for a friend. 
Screebe House is the perfect combination of a glorious and grand Airbnb right on the Galway coastline that also comes with a talented professional chef, a house dog and a few friendly faces to show you the ropes and leave you to your own devices. What more could you want?