House Tour: inside Zoë Jordan's dreamy Mallorca home
---
A plethora of styles come together in perfect harmony in fashion designer Zoë Jordan's dreamy Mallorca home.
Photography by Katta Tubio.
It's unsurprising that a nomadic life would influence your personal style. Living between different continents, lifestyles and aesthetics, it's only natural that each one will have its own influence. However, as Zoë Jordan points out, it's also an effective curation tool for your home: only special pieces make the cut to be shipped to a new country. "Because we're always on the move, I'm used to keeping things unfussy – classic with a contemporary edge."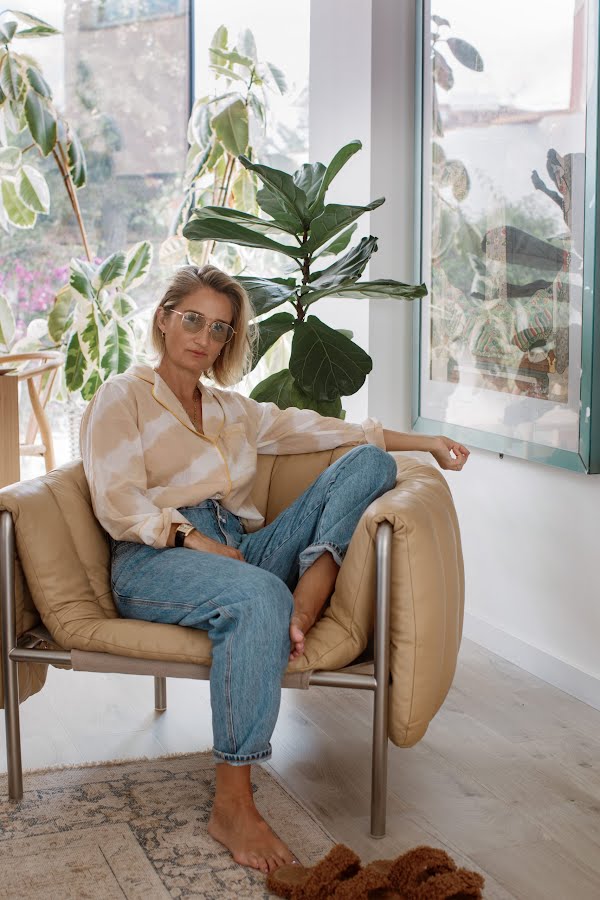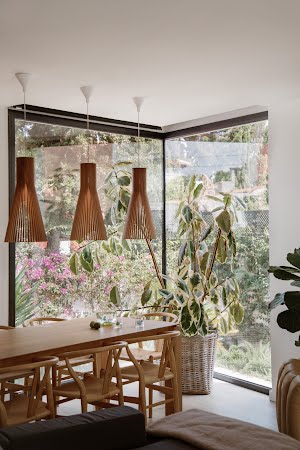 This is evident looking around her Palma house. A pair of antique pictures from Hong Kong hang in the living space, overlooking a bespoke table that has made the move with her many times. Her art collection instantly makes any new space feel like home, she says, while she invests in neutral furniture that will work anywhere.
This well-travelled life started when she was a child. The family bounced around Europe thanks to her father, Irish racing legend Eddie Jordan, and Zoë has done her own fair share of travelling since. This home is her tenth in 12 years, including pads in New York, London and Hong Kong.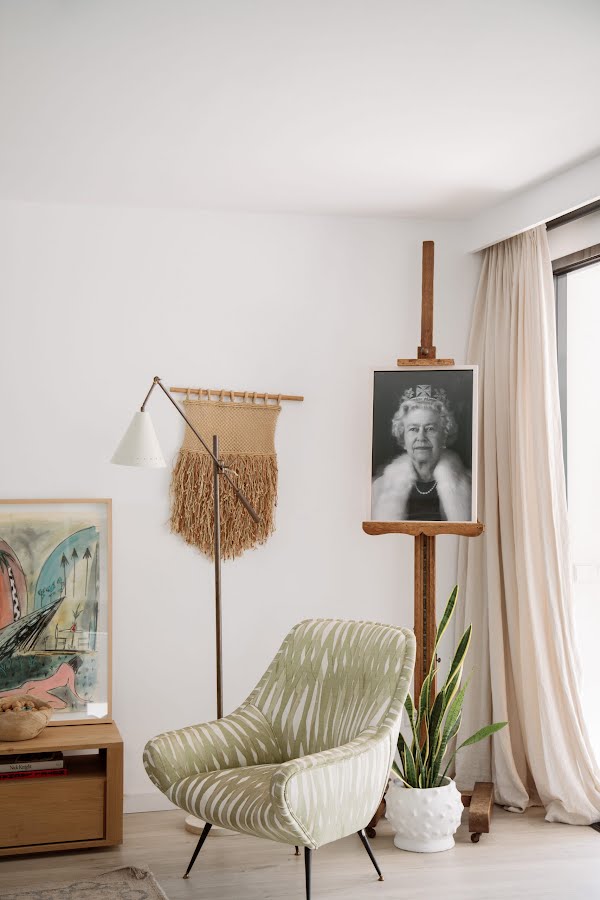 She and her family currently live in Palma, after a stint in the countryside. "When we first moved to Mallorca, I was fixed on a rustic lifestyle, but it didn't suit me, it was too far from the buzz. Here, we're able to walk to the beach, or for a coffee or an ice cream. I've got my electric bike, or a little Vespa to go out at night. For fashion, I need that interaction and culture, seeing people and what they're wearing."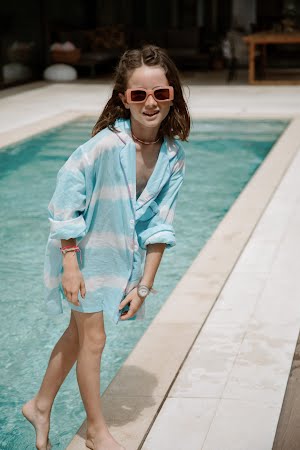 They've only been in the home a year and a half, but Zoë's eye for classic pieces with an edge means it's laid-back and welcoming, with an elevated feel. "We try to keep this space as flexible as possible," she explains. "Everything's kind of low-slung and can be moved around."
It's an easy elegance that is a hallmark of her eponymous fashion label, known for its beautifully laid-back pieces. Her travels are also an inspiration for her clothes, Zoë explains, as well as "my environment, art and interiors. I tend to bring it back to clean lines, but with interesting colour palettes."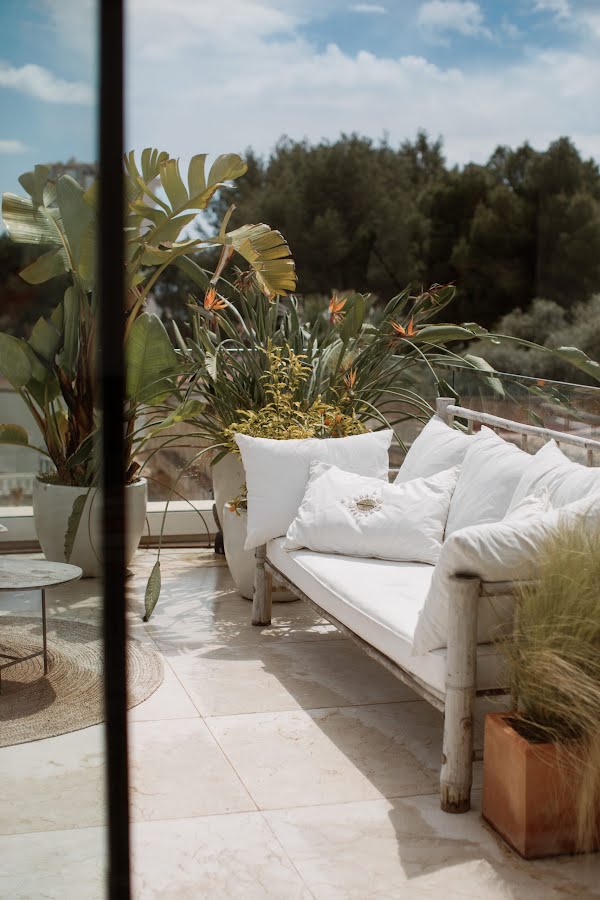 At one time, the brand was showing collections at Fashion Week and stocked in high-end shops around the world. These days, she has pared back her range to focus mostly on knitwear, and sells only through her own website. "I felt like the fashion world pre-Covid kind of ran away with itself. I wanted to get back to a smaller, more concise offering that was about what we wanted to do, rather than pleasing stores or different clients."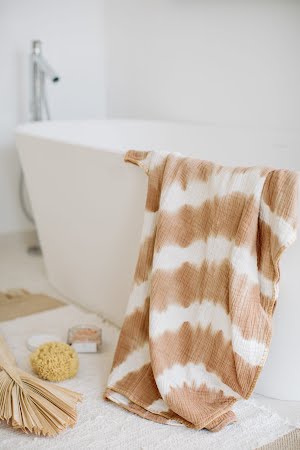 It also suits the relaxed life her and her husband have built for their family here. One of the things that attracted her to Mallorca, Zoë explains, was memories of the freedom she experienced when living in Spain as a child.
"I remember playdates swimming and playing outside. It's so free and fun and healthy. We have the beauty of the mountains to go hiking in the winter, and the beaches for summer. In terms of being outdoors all year round, it really spoke to us." She loves the family-oriented culture, too. "If you go to a restaurant, they're very happy to have the kids. They can run around, and it's not like anyone's frowning, or looking at you the wrong way if you take them out to dinner at nine o'clock at night. It makes for a much more inclusive family life."
Mallorca's influence has of course crept its way into Zoë's home too, with the many plants creating flow between inside and outside, while work by local artists and furniture picked up nearby are dotted around the house. Even if her nomadic life brings her to another place in the coming years, some little pieces of Mallorca are sure to come along, adding to the tapestry of influence that make up Zoë's journey.
Photography by Katta Tubio. zoe-jordan.com.
This article originally appeared in the Summer 2022 issue of IMAGE Magazine. Have you thought about becoming an IMAGE subscriber? Our Print & Digital subscribers receive all four issues of IMAGE Magazine and two issues of IMAGE Interiors directly to their door along with access to all premium content on IMAGE.ie and a gorgeous welcome gift worth €60 from The Handmade Soap Company. Visit here to find out more about our IMAGE subscription packages.