'Honest, emotional and moving': Why everyone is talking about this Irish music documentary
---
The documentary follows the life of Irish singer-songwriter Fergus O'Farrell, his struggle with muscular dystrophy and his rise to Oscar fame in an inspirational story of resilience and laugh-out-loud moments.
The opening of Breaking Out wasn't what I expected. In fact, it was quite jarring. The film opened with a man sprawled across the ground on the roadside, with his wheelchair on top of him. He had fallen out and was piecing together how he was going to get up (or if he should even try) when, lo and behold, Jeremy Irons himself comes strolling down the road and asks him what he's doing on the ground.
The fallen man is, of course, the star of the film Irish musician Fergus O'Farrell. And it was this bizarre, off-kilter beginning that delightfully set off his emotional story of disability, fame, friendship and resilience. The scene completely warped my expectations of the film, and I am one of those who enjoys surprises.
Gold
Breaking Out follows the story of Fergus O'Farrell, lead singer and songwriter for the obscure Interference band, who had a few almost-hits on the Dublin music scene in the late 1980s and early '90s before their big hit "Gold". Fergus' timeless song skyrocketed to fame when it featured in the Once soundtrack, the Oscar-winning film and multi-Tony-award-winning musical. 
Fellow musician and Once star Glen Hansard was close friends with Fergus and is shown throughout the documentary, jamming with him and the band, lifting Fergus' spirits and even performing an on-screen duet with him during a famous Once scene.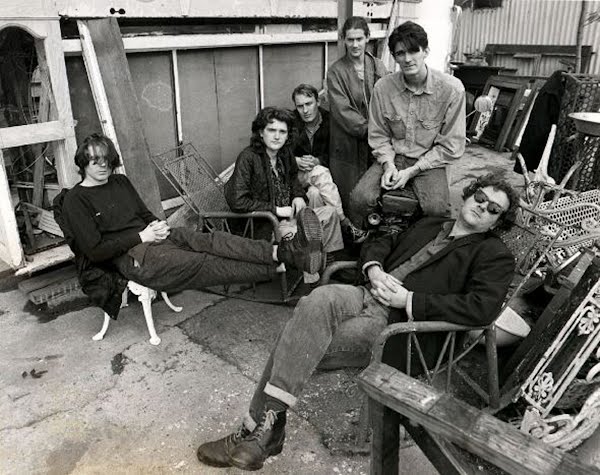 Resilience
Running alongside the tether of Fergus' musical journey is his story of illness. Sadly, he was diagnosed with muscular dystrophy at just eight years old, and his struggle to deal with the disease's progression is documented throughout the film. 
It's this straddling of two worlds that really pulls you to rally at Fergus' side, thought, admiring his relentless ambition to push through the pain and carry on. You soon find yourself rooting for each step he takes and praising his painstaking need for perfection (what true artist isn't a perfectionist?).
Also, another beauty of the film is how it masterfully handles the tear-jerking storyline by sharing intimate and humorous moments of Fergus and his bandmates, his father and his adoring wife Li. There's an endearing cartoon depiction of how he and Li met when he was in hospital that leaves you chuckling at how he fell for her mad temperament.
Breaking Out
Fergus' tenacious attitude is contagious and it soon spreads to everyone around him. As Fergus becomes more reliant on his wheelchair and breathing apparatus, his fellow musicians come down to his house in Skull and set up for rehearsal in his sitting room.
There's even a point when Glen Hansard provides him with extra air as he struggles to hold longer notes. Fergus rigs a tube so that Glen can blow on one end while Fergus inhales deeply on the other, hitting that magical note he previously struggled with — all so Fergus can finish his second and final album. They nicknamed the tube contraption 'David Blowie'.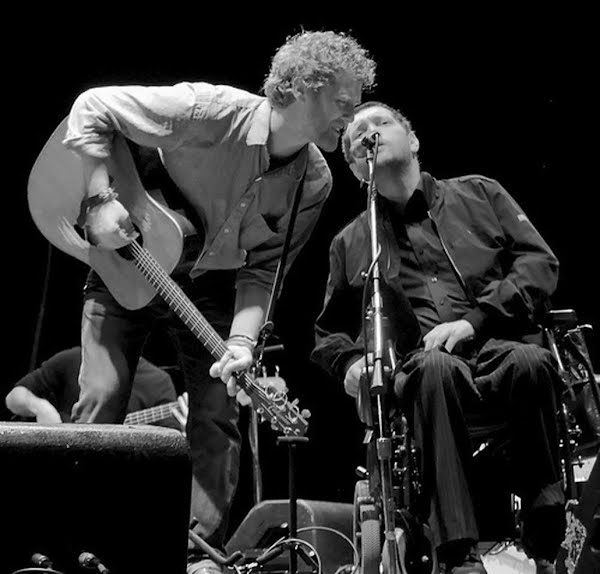 It's these pockets of humour that help balance the tragic story's very real moments of hardship and carry it through as a touching tribute to Fergus' talent and success. I found it refreshing from the usual drama found in many biographical tales. In that way, it's a film for the every man, finding upliftment in a seemingly hopeless situation.
It portrays the beauty of the human spirit and our resilience, depicts the injustice of how disability can hinder mainstream success, highlights music's ability to unify and encourage, and, above all, shows how integral optimism (but not blindly so) is to those surviving tough times — definitely worth a watch! 
*Breaking Out is coming to cinemas on November 19*