Day tripper: places to visit that are under a few hours from Cork City
---
Fancy a little day trip this weekend? There are plenty of places within a short drive of Cork City.
Corkonians will tell you that Rebel County is "the real capital" of Ireland. Factually, we know this isn't so, but blessed with some of the country's best food, views and people, either way, it's definitely worth a visit. 
The good news is that there is an abundance of things to eat, see and do that are only a few hours (or less!) from Cork City. So, you can adventure to your heart's content, without having to worry about securing accommodation and the likes ahead of time.
Kayaking on Lough Hyne is an experience like no other – not only is it Europe's only inland saltwater lake and Ireland's first marine reserve, but it also glows in the dark. Yes, really. Opt for the starlight tour and you'll be treated to a first-row view of the action – the likes of which will leave you reaching for the camera… the pics rarely do it justice though.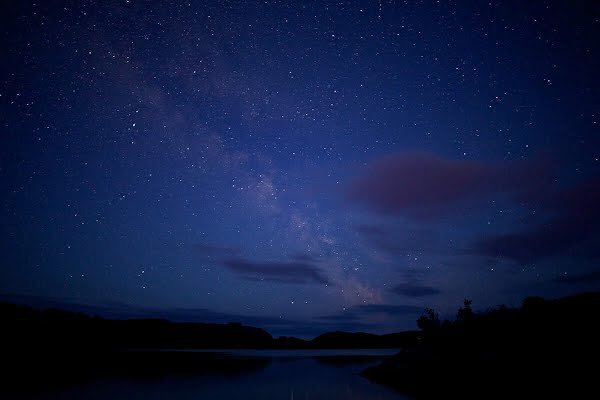 Snap a photo of the Galley Head Lighthouse
A friendly seaside village at the heart of West Cork, Clonakilty is renowned for its Irish hospitality. Famed for its black pudding, it's the Galley Head Lighthouse that I recommend making the trip out for. While there are no public tours of the lighthouse, it is open during Heritage Week each year in late August. Even from the outside, there are photo ops aplenty though.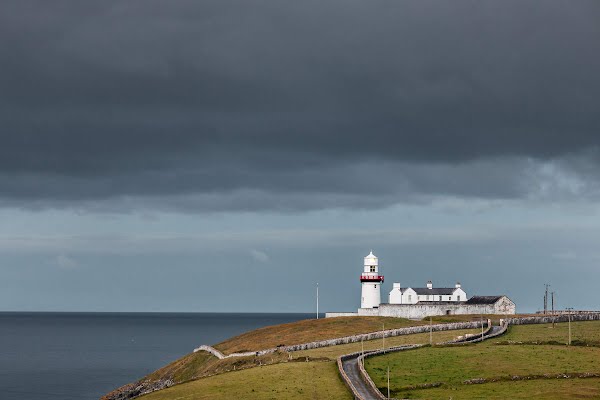 Surfing at Inchydoney Beach
Just a stone's throw away from Clonakilty, Inchydoney Beach is the perfect spot to catch a wave or two. A haven for water lovers, the local surf school offers lessons to guests of all ages and levels of competence (they don't reopen until May, but great for forward-thinkers already planning their summer excursions!). Wet suits and surfboards are provided too so all you need is your sense of adventure.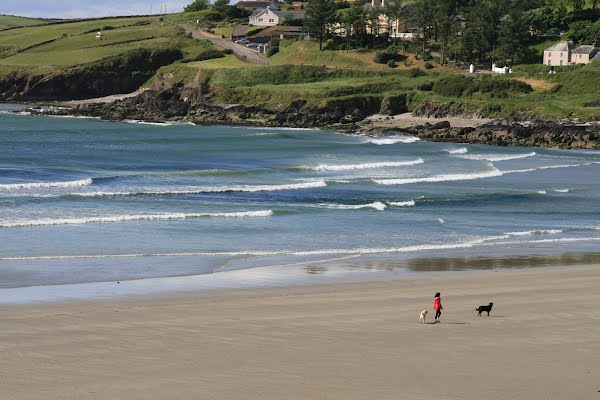 Visit a UNESCO Global Geopark
Around an hour and a half's drive from Cork city, you'll find the Copper Coast Geopark A UNESCO Global Geopark it stretches along the coastline for 25km. Named after the 19th-century copper mines that lie at the heart of the cliffs, you can take in the sights via one of the many walking/audio trails.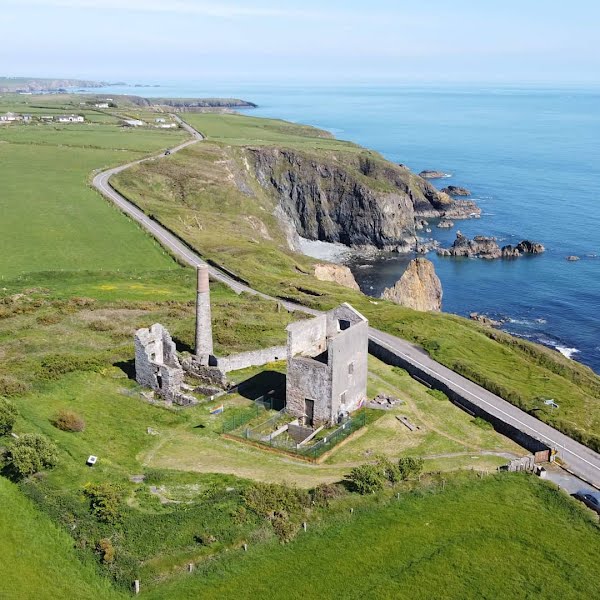 Boat out to Garinish Island
Very familiar to horticulturists and tree lovers, Garinish Island is a cornucopia of vegetation. Nestled snugly in the sheltered harbour of Glengarriff in Bantry Bay, it's often referred to as a garden of rare beauty. On the island, pathways wind around the landscape leading visitors to any number of beautiful buildings – including the Grecian temple, the clock tower, the casita and an original Martello Tower.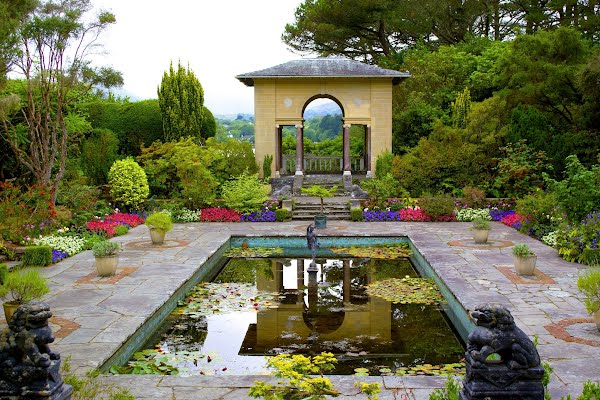 Take in the history in Cobh
Probably best known for being the "last port of call" for the famous RMS Titanic, Cobh offers up a wealth of knowledge on the ill-fated ship. Steeped in history, the Victorian promenade and bandstand is a great spot to stop and enjoy ice cream too – if the weather cooperates that is.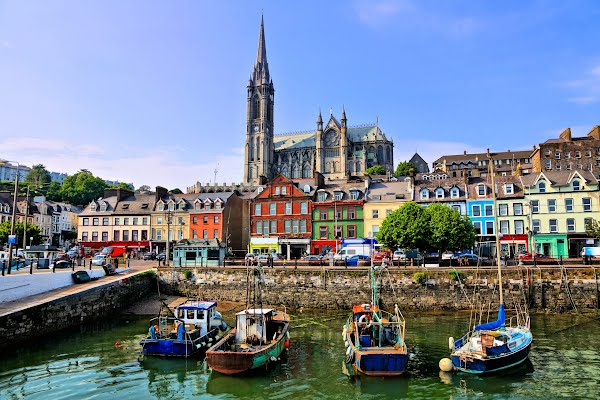 Go whale watching
Head down to Courtmacsherry and book in for one of the Atlantic whale and dolphin watching tours. Captained by experienced, professional skippers, they know all the best locations to spot some wildlife. Observe fin whales, humpback whales, minke whales, common dolphins, basking sharks, harbour porpoises and sunfish amongst other marine life. Food at Monks Lane restaurant is a must after a day out at sea.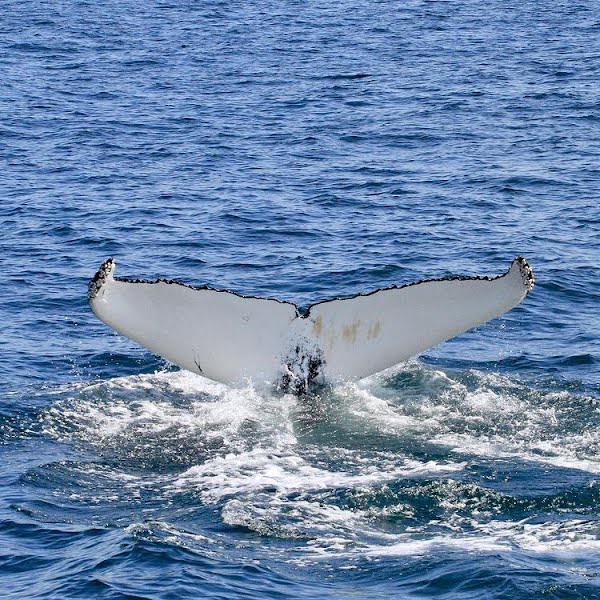 Sample the local food offering
Easily recognised by its colourful streetscapes, Kinsale is always a good idea – particularly for foodies who should make sure that one of the local food tours is on the agenda. Offering two different options, you can choose from the original walking food tour or opt for a foraging and picnic tour instead. The latter also incorporates food tasting and coastal foraging as well.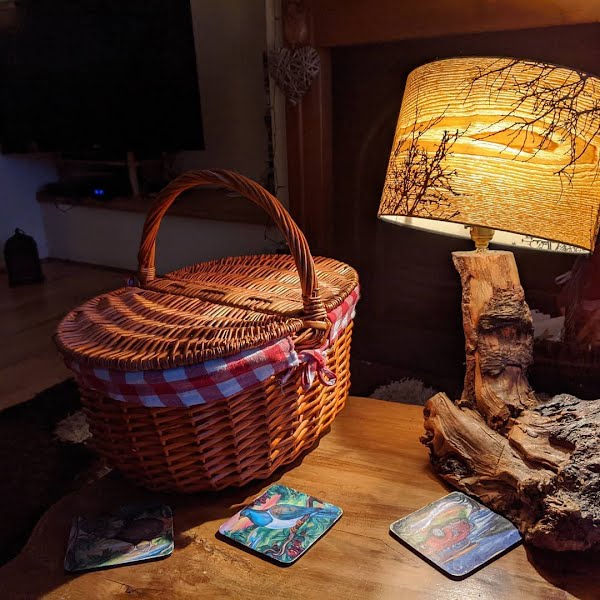 Meander along Gougane Barra
Get your fill of Irish folklore at Gougane Barra. The site of St Finbarr's first monastic community, legend has it that he was met by an enormous serpent called Lú on arrival. Somewhat put out at not having the lake to himself anymore, he's believed to have torn a chalice from St Finbarr's hands as he was celebrating mass one day. Needless to say, the snake was quickly banished, but while Lú has departed, the ruins of the monastery remain.