Culture has been our Covid saviour, but how are Irish creatives holding up?
---
The one industry most severely impacted by Covid-19 is the very one we all turned to for comfort, joy and escapism. From the IMAGE 2020/2021 Annual issue, Meg Walker speaks to five people in the arts to talk disruption, inspiration and determination.
Doireann Ní Ghríofa, writer and poet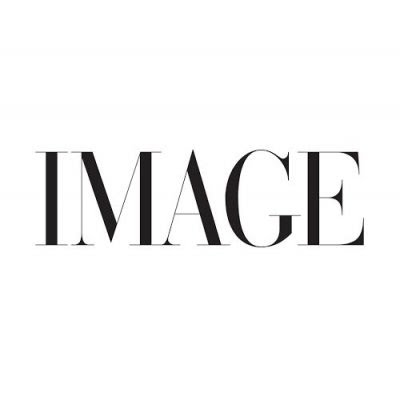 For bilingual writer and poet Doireann Ní Ghríofa, 2020 saw her long-awaited prose debut, A Ghost in the Throat, published by Tramp Press. After a postponement in March, it was finally released in August to a wealth of praise. Weaving personal memoir with an in-depth study of Eibhlín Dubh Ní Chonaill's 18th-century poem, "Caoineadh Airt Uí Laoghaire", the book draws connections between Doireann's life and that of Eibhlín Dubh's. And it's extraordinary.
As a writer who's made a career out of her talent for reflection, what are her thoughts on this past year? "I've been thinking a lot about distance. We've been forced to communicate through glass, through windows or screens. As individuals and as a society, we've adapted, trying to come up with ways to still care for each other. The human imagination will find a way to create togetherness.
"A Ghost in the Throat was driven by a curiosity of how well you could get to know a person who lived and died in the distance. I began the process of writing it, wondering whether that distance could be crossed; whether a connection could be made between Eibhlín Dubh's life and mine. Every morning, I'd drop my children to school and drive to the rooftop of a carpark, where I'd look towards the hills where Eibhlín Dubh once lived, and write. Now that the book is out, Eibhlín Dubh is once again soaring over that distance to reach readers. Regardless of the distance, we all find ways to develop connections, whether it's in the pandemic or in the process of reaching into the past."
When Doireann looks back on 2020, what does she remember? "That sense of grit and resilience that we all have within us, when faced with circumstances we could never have imagined. Every single one of us has somehow found ways within ourselves of finding a path through this."
When it came to enjoying the arts virtually, Doireann was selective. "I heard someone call it 'Zoom fatigue' – that sense of looking at everything through a screen. Sometimes you don't want to just be looking through a screen. You want to be there, to feel the heaving crowd breathing around you." One of the few virtual gigs she did catch was Lisa O'Neill's performance in an empty National Concert Hall. "As the camera swooped in on her belting out 'Raglan Road', I was so moved. Lockdown has been a good reminder of how important the arts are, and we need to invest in them."
What are her hopes for 2021? "I hope we can stick together, and carry all the lessons we've learned with us. I hope we can work towards the Ireland we want, that reflects who we are as a people. I hope Direct Provision can be abolished, that everyone can have a home and be safe and warm and not shivering on our streets, that people will be minded in our hospitals. I think that speaks to who we are as a people, and I think we want to be the kind of country where those efforts come naturally."
As for her plans, Doireann has a book of new poems due out in April called To Star the Dark. Starlings often find their way into Doireann's work, and readers of her next book will see them return. "What I love about starlings is that they can sing the songs of the past and the songs of the present simultaneously, and I feel like that's what we do well as a country; through lockdown, we were able to acknowledge our sense of the past and present and despite everything we're going through, we can still sing."
Ruth Medjber, photographer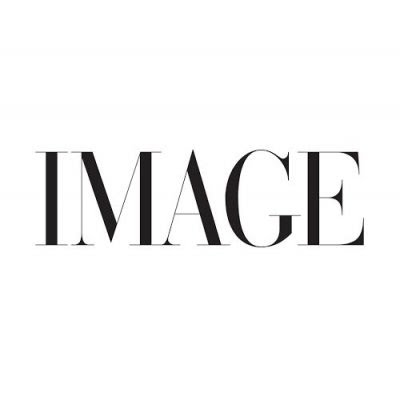 Photographer Ruth Medjber spent years working with the music industry, capturing images of stars like Hozier and Arcade Fire in venues around the world. He summer 2020 calendar was filled with gigs and festivals, but come March, everything was cancelled, leaving Ruth with no income or plans.
"I feel like I got a jumpstart on the real prospect of this pandemic. Especially when Glastonbury was cancelled, I realised that this was real, and this was serious. I was going to be out of work for at least 18 months. Being a music photographer was my identity, my life, and suddenly that was gone."
Ruth started thinking of other ways to use her talents. Hitting the ground running, she collaborated with her friend, illustrator and muralist Holly Pereira, to design "Mind Yourself" T-shirts and totes to share some positive vibes. Inspiration then struck for a project Ruth could really sink her teeth into. "I started shooting windows on March 23rd. It was an idea I had years ago, at Christmas, when I was looking into someone's window and seeing this beautiful scene. That idea came back to me while I was sitting in my living room, looking across the courtyard at the windows of other apartments, thinking, 'Wouldn't it be nice to start that project now that everybody is at home?'"
Ruth photographed friends standing in their front windows, and posted them online. Soon, she was offered a book deal. The recently published Twilight Together (Doubleday Ireland) features an extensive collection of Ruth's portraits of people across Ireland looking from their warmly lit windows at twilight. It's a stunning portrayal of a wide community all going through the pandemic together, and is evidence of a time we're all certain to look back on with mixed emotions.
"I wanted to make sure everybody was represented, and all the stories of the things we missed during lockdown were there, that it showed the sacrifices everybody made. Even though we were all at home alone, there's comfort in knowing that everybody else is doing the same thing – whether you're in a castle or caravan. And I wanted to show that while Covid has taken away a lot, it's also given us time at home with our families. I want people to look back and remember that lockdown gave us these little pieces of life that we might never see again."
When Ruth looks back on 2020, what does she remember? "I live alone, and the first weeks of lockdown were hard. I learned that I was a stronger person than I ever thought I could be. It was photography that got me through the dark times – when I couldn't visit my family or friends, I turned to my camera, and that saved my sanity, and my soul."
Ruth reminds us that the hard times are not over. "This time has been heartbreaking to those in the music, entertainment and events industries, whose lives are still on hold and careers decimated. The lockdown showed us all just how important the arts are." With the book now released, what's next for Ruth? "I've turned the new Dean Arts Studio on Dublin's Harcourt Street into a living room where the wallpaper features the 150 households from the window series. The exhibition, Grá agus Solas at the Living Room, if restrictions allow, will open to visitors, one household at a time, through December. I've also started another project, taking portraits of mixed-race Irish people with their parents, combining the images. It'll be a unique look at just how diverse and beautiful Ireland is in 2021."
Tobi Omoteso, dancer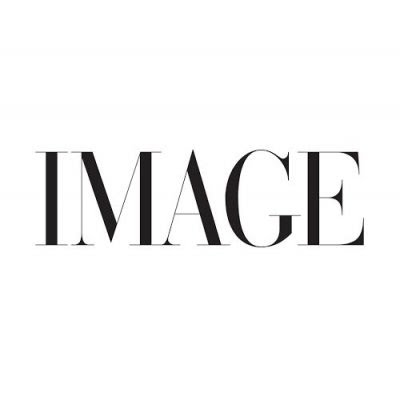 Limerick-based, internationally acclaimed Nigerian-Irish dancer Tobi Omoteso has spent the last 15 years honing his craft to bring dance styles like Bboy and Hip Hop to an ever-wider audience. Despite the lockdown, he's been busy these last few months, performing mostly onscreen in music videos and online productions. "I knew very quickly I'd need to translate all of my work to online when the lockdown hit and venues were closed. I've always been fascinated by the online world and that space, and doing video projects."
Tobi was one of 32 dancers from around the world to take part in a film project for the second Dancer from the Dance: Festival of Irish Choreography, created by John Scott's Irish Modern Dance Theatre, which was screened online. And Culture Night in September saw him appear in numerous projects, including a screened project for VISUAL Carlow and another called I Am Ireland; choreographed by Emma Martin, it featured Tobi dancing in Dublin Castle. "That project allowed me to fully embrace my Nigerian heritage by doing some moves and steps from that background, and I was dancing to Sean-no?s music while wearing a Limerick jersey. It was just a concoction of heritage and culture, and that really translated onscreen."
While all these projects proved fascinating, Tobi missed having a live audience. "I've been busy, but it's a different busy. There's a real feeling you get from being in a live setting that can never be created online. My first live performance in seven months was Bloodlines with Dance Limerick, choreographed by John Scott. That was for Culture Night, with only 25 people in attendance. Although the numbers were limited, it seemed like we got a lot more out of it. It was like the audience were almost part of the performance because it was the first time they were going to see live work in the midst of what's happening, and it was a richer experience.
"When I look back on 2020, I feel it was a year that was needed. I wish the circumstances were different – it was hard, but for me personally, it was a year to just go, 'Okay, this is a time for you to recuperate, to respect your time, to grow, to develop.' I want to look back on 2020 and say that I used this time wisely."
Going into 2021, what are his hopes? "I hope we leave our cars at home more. Our planet was better off without us for a while. I wish humans would sit down and reflect on the lessons learned this year, and we don't keep repeating the same mistakes. I hope we can continue living, rather than just being alive and in fear, that we have the courage to continue exploring. I think people care more now about human interaction. Social distancing really does something to people's minds. Before my culture, my heritage, my background, I am a human first, and I will place value on that human interaction, more so than ever before. I'm also a DJ, and love playing music from different countries. Even if you don't understand the language, music transcends all other understanding. I miss togetherness and hope that in 2021, we can get back to that place."
Clare Dunne, actress and screenwriter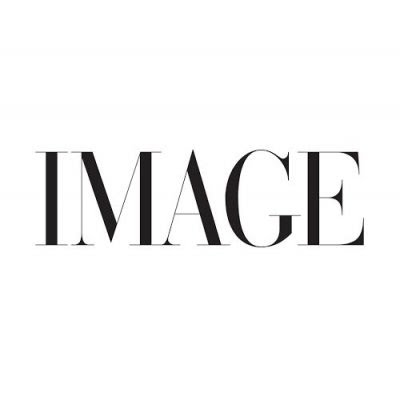 Clare Dunne began 2020 with exciting plans – the film she co-wrote and starred in was heading to Sundance, followed soon after by the Dublin Film Festival… just days before the lockdown began. Directed by Phyllida Lloyd, Herself follows the story of Sandra (Dunne), a mother struggling to find a home for her and her two daughters, and who – with the help of a community of friends – decides to build one herself. With the general release on hold due to restrictions, 2020 was a rollercoaster year for Clare, but she takes it all on the chin.
"I was living in London when the lockdown was announced, and I ran home to Ireland. My acting jobs were postponed or cancelled, and I just had this gut feeling like, 'I don't know how long this is going to go on, so I want to know I can see my family.' My boyfriend and I hopped on his motorbike and drove to Holyhead with two bags on our backs. I think all of us just realised what was really important – the simple things in life and our connections to friends and family."
I want to live by the sea, and write. I need to balance work and life, and exercise for my emotional health. I want a smaller carbon footprint. I want less stress and more being in the moment.
Work in Ireland will keep Clare busy for the next few months, but being home over lockdown, faced with a quieter schedule, was welcome after a hectic start to 2020. "At the start, I felt an epic wave of relief because it was quite intense around the premieres. I've done a lot of reading, writing, swam in the sea, and reconnected with my roots."
Clare was moved by the community spirit she witnessed all around her. "It was inspiring to see people getting out on the frontline and helping in any way they could. I've been bolstered by certain moments, where people were willing to transform their lives in order to benefit the whole of society. I'd love people to walk away from this experience with that sense of community."
Long-term, what has she learned about herself? "I've realised I want to live by the sea, and write. I know I need to balance work and life, and physical exercise is number one for my emotional health. I want a smaller carbon footprint. I want less stress and more being in the moment.
"Making this film, I learned that there are people in the world with amazing solutions to societal problems and housing needs. There is a tapestry of people waiting in the wings with ideas and plans… We just have to weave them together and let creative ideas come together because each thing connects."
As for the release of Herself, due to new restrictions, it's on hold once again, but watch this space… and when it finally hits cinemas, I urge you to see it. "It might not sell out a cinema the way it would have if we weren't in a pandemic, but I think it's part of history, so I'll be proud of it, no matter when it comes out."
Amanda Coogan, artist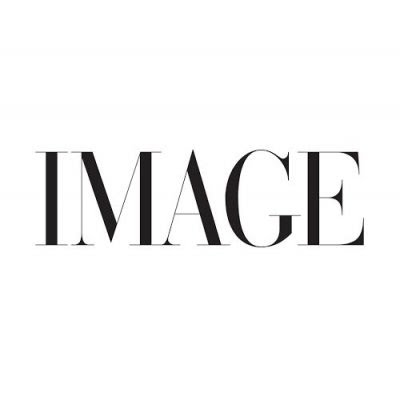 For performance artist Amanda Coogan, while the lockdown hasn't been easy, it's offered her the opportunity to dream up new ideas. "I'm a live artist – that's the core of my work. That fateful day last March, the emails just kept flooding in – 'We're postponing…', 'We're cancelling…' I shelved a lot of projects because anything I was working on didn't feel relevant anymore. So I started to reconfigure things, and ever the optimist, I feel like it could have interesting results."
New opportunities started presenting themselves over the last few months, including the Abbey Theatre's Dear Ireland digital series with Amanda starring in Shane O'Reilly's Windowpane, and a video piece for VISUAL Carlow for Culture Night. Did she ever find it difficult to create amongst all the uncertainty of a pandemic?
"You go through waves. Sometimes you go, 'Everything is pointless, and I'm going to put that down and pick weeds in my garden.' And then other times, an idea is really exciting, so you draw it out and dream about that. I'm experimenting more with video and I'm at the groundwork of developing bigger projects. Right now, my ideas have actually gotten more ambitious, because I have no limitations. It's not practically driven, which is kind of delicious.
For an artist so well used to being amidst a live audience, has the last year, performing for one so far removed, felt odd? "It's not the same. The focal point of my work is that moment of togetherness. And that is impossible digitally. What I always want to do with a piece of work is have your experience be immersive. I want somebody to walk into an exhibition and be immersed in, not just the sculptures or videos I've installed, but also that there is another human being performing there. Once you connect with another person, as an artwork, it's a radically different experience.
"One of the positives of lockdown is that we can access work more easily now, but we're just in mourning for the live experience. I think we've all realised the importance of togetherness. We must remember, too, that most of these online experiences have been free, and that's not sustainable. We've all engaged more with art, and realised how important it is. Supporting the places that make or show art is the next step, when they reopen – coming into them, buying tickets or artworks for your wall. Support artists so they can in turn continue to give us glorious experiences.
"When I look back on 2020, it was really intense, but it was nice to be home with my family. Before Covid, I exhibited all over the world, flying in and out of the country. This is the longest time I've been on the island since I was 20, and it's been nice just to look around and go, 'You know, that meadow down the end of my road is really beautiful' and take stock of what's around me. I made an effort to look at the beauty and positivity; otherwise, I think I'd have gone mad."
So what's her plan for 2021? "I've been commissioned by Rua Red in Tallaght for a project I'm extremely excited about, looking at the legacy, or idea, of Mary Magdalene." Magdalene Series is due to open in May.
Portraits by Al Higgins.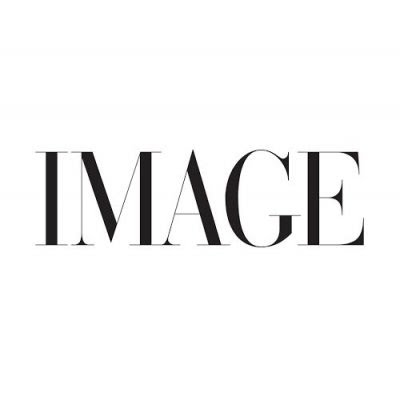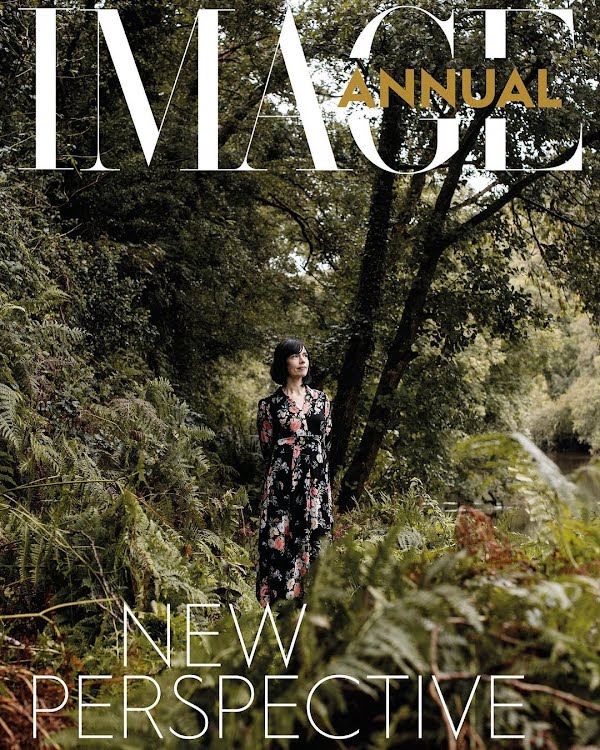 This article originally appeared in the IMAGE 2020/2021 Annual issue.