Irish actress Angeline Ball is a veteran of the industry having come a hell of a long way since her star-making turn in The Commitments. She tells IMAGE.ie about the making of her latest film, the brilliant Deadly Cuts, and why Irish movies, in particular, have so much magic to them.
Angeline Ball apologises profusely for running late. She's caught in traffic and we video-call from her car, grabbing the few minutes while we have them on what is a busy Sunday morning. She's in high spirits, as am I having just watched her in Deadly Cuts, a black comedy set in a fictional working-class hair salon in Dublin, in a town called Piglinstown. It's hard work and not all fun and games, especially after the banter stops and the stylists become accidental vigilantes and community heroes as they – accidentally at first – take on the gang members and gentrifiers threatening their community.
It's the funniest Irish film I've seen in as far back as I can remember, full of charm, Irish wit, and sparkling one-liners – even in the film's darker moments, it's hard to suppress the laughter. It's a bold and boisterous debut from writer-director Rachel Carey who gets the setting, tone and cast, featuring Victoria Smurfit, Ericka Roe, Shauna Higgins, Lauren Larkin, and Pauline McLynn, note-perfect.
"Rachel reached out to me in an email, and she said, 'I was thinking about you writing this.' And, of course, that's a huge compliment. And I just read it, and I felt that it was really refreshing in terms of the new language, the working-class Dublin-isms, used and it's just so witty, and it was really fast-paced," Ball says of the project. "And the fact that it was written by a female, it was going to be directed by a female and produced by females –  I really just felt that I couldn't not do it, because I just felt I felt really drawn to the script because they're all strong female characters. They're funny, and they've got flaws as well, they're not perfect. And I just really felt [Michelle] was just such a strong character."
The film is, Bell agrees, a modern telling of working-class Dublin with (rather depressingly) hotels being built galore but the sense of community still resilient. When the salon staff Stacey, Chantelle, and Gemma get into a bit of bother – to put it mildly – their salon is at risk of being shut down, so they decide to try to win the upcoming hairdressing contest 'Ahh Hair!' to show that no award-winning salon can be demolished, thanks very much. But Michelle mysteriously wants nothing to do with it.
Ultimately, it's the humour and a fantastic cast of personalities that give the film its heart. You have to laugh, even though you shouldn't at times but it never gets too comical that you don't see the seriousness of their plight.
"Sometimes the only way to get over something is to find humour in it and it's all in there, Ball says. "Because if what doesn't kill you makes you stronger, you know? And I think that is the great thing. There is a little bit of like comic relief, but it's not fantasy, because you do hear people saying these things and you do need to see the light in tricky situations."
Ball tells me a story where classic Irish humour is at the fore. "I was filming and someone said to me they were on a cruise and that they were sick the whole time and that it had been awful, this sickness, but 'I looked lovely!' because they had all the nice holiday gear. Similarly in the movie, it's nice that we balanced it with a bit of pathos and a bit of sense of humour, because that's the only way we get away with some of the things! I think you can tell through the screen how much we were laughing ourselves throughout."
The cast all had their initiation and training as Bell says in The Glamour Pit in Meath Street and they wanted to recreate the same atmosphere in their makeshift salon. "I'm big upping the girls. They're absolutely the salt of the earth, the soul of Dublin. And they're lovely, lovely women. And that's the kind of hub where all the activity and all the gossip happens. People are just coming and going, people who just come in and sit there and chat away. They don't even have an appointment."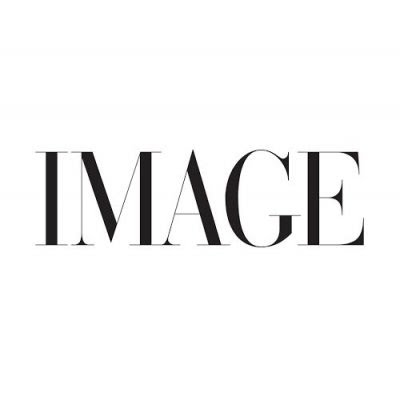 It's just one of those roles that come up every now and again, and you just think, 'I've got to do it.'
Michelle is the matriarch and Bell says she gave her a particular backstory that fit how "her dice was rolled" in life.
"The thing with Michelle is she has no children. She's dedicated her life to the salon. I did a little backstory, a kind of personal thing. So, she was a bit unlucky in love, she might have met some guys that weren't necessarily available and that kind of thing. So the salon is her baby. She grew it from the ground up. Of course,her ambition would have been to work in a big salon in town. But the dice was rolled and that's what she got. I think she's very professional and she just really, really loves it and loves the girls as well – she's like their mother."
"I think especially women in Ireland, dare I say, are the matriarch of the families. And I think there are so many stories that we haven't told yet and going back to the sense of humour; it's always really good to be able to laugh at yourself and not take yourself too seriously. And I think Irish people, particularly Irish women, have that and can kind of get through situations. Also by sticking together and talking, with the great use of the language that we have," she continues. "It's just great to be in a feel-good film that has the harsh realities with people struggling on the ground and that authentic Dublin trying to be taken away, so it's poignant as well but will ultimately lift people up."
Deadly Cuts is in Irish cinemas now