5 must-watch Netflix picks we can't wait for in April
---
A new month and a new season brings with it fresh Netflix content as Easter looms. Here's our pick of what to watch next.
Stowaway
On a mission headed to Mars, an unintended stowaway accidentally causes severe damage to the spaceship's life support systems. Facing dwindling resources and a potentially fatal outcome, the crew is forced to make an impossible decision. Starring Anna Kendrick, Daniel Dae Kim, Shamier Anderson and Toni Collette, there's quite a cast and the trailer looks intriguing.
April 22nd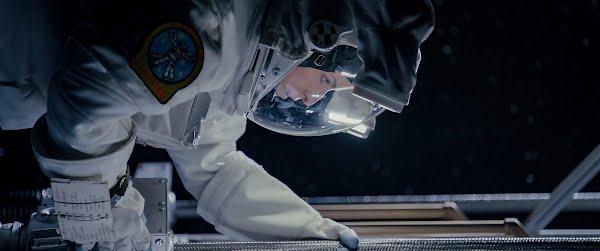 STOWAWAY - ANNA KENDRICK as ZOE LEVENSON. Cr: © 2021, Stowaway Productions, LLC, Augenschein Filmproduktion GmbH, RISE Filmproduktion GmbH. All rights reserved.
Headspace Guide to Sleep
Learn all about sleep, your relationship with it, and how to build healthy habits for a more restful night in Headspace Guide to Sleep. Over the course of seven animated episodes, Headspace Director of Meditation and Mindfulness teacher, Eve Lewis Prieto, reveals the science behind a healthy night's sleep and provides tips on how to get the best sleep you've ever had. Each fifteen-minute episode explores a different aspect of our relationship with sleep—such as insomnia, stress, our phones, and even sleeping pills—followed by a guided wind down designed to help you on your journey to a better sleep.
April 24th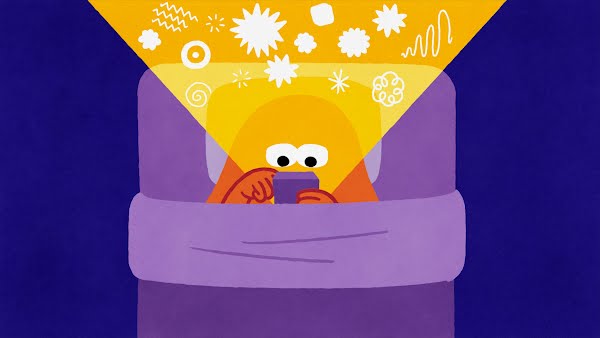 HEADSPACE GUIDE TO SLEEP. Cr. NETFLIX © 2021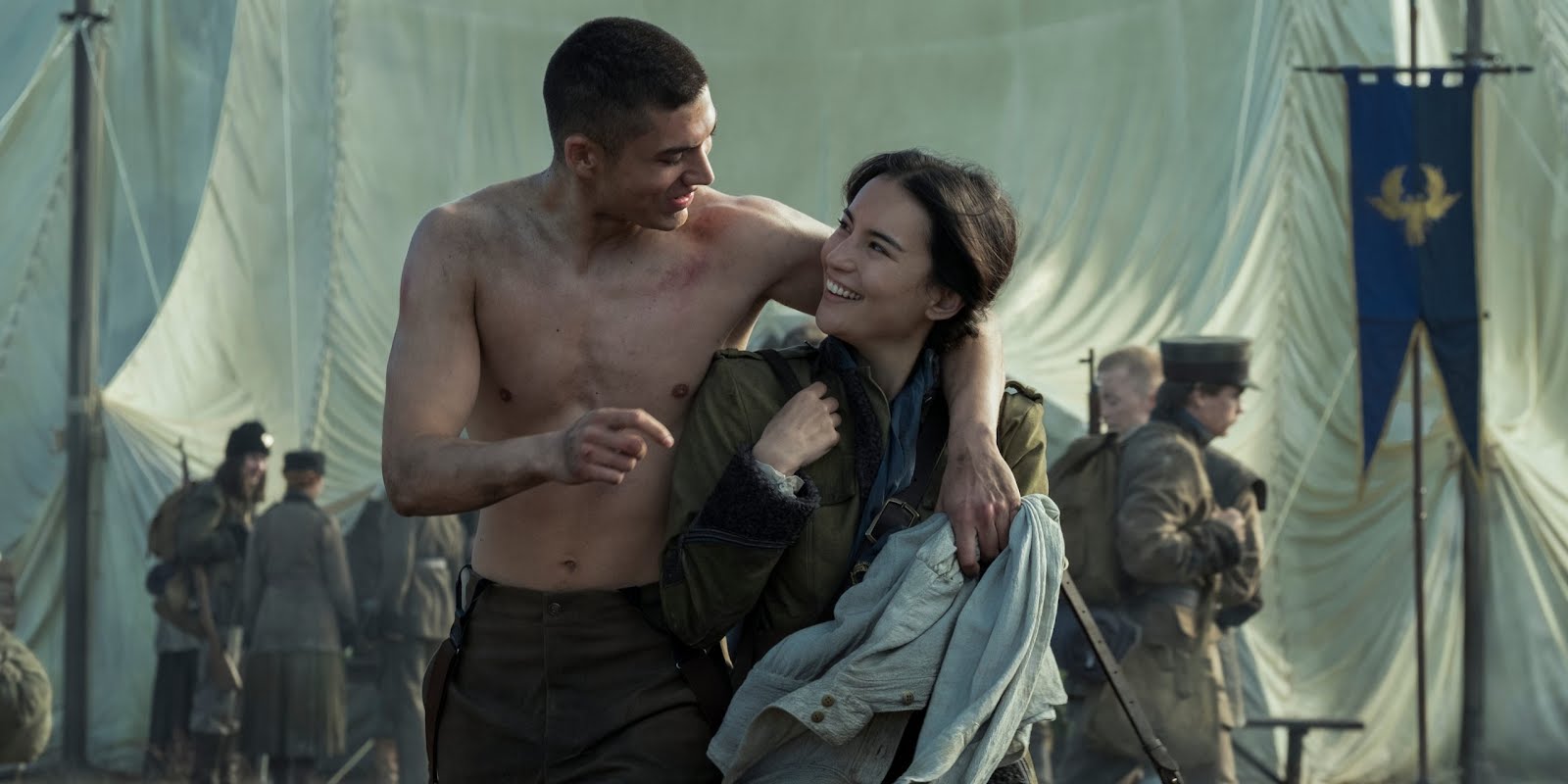 SHADOW AND BONE (L to R) ARCHIE RENAUX as MALYEN ORETSEV and JESSIE MEI LI as ALINA STARKOV of SHADOW AND BONE Cr. DAVID APPLEBY/NETFLIX © 2021
Shadow and Bone
Based on Leigh Bardugo's worldwide bestselling Grishaverse novels, Shadow and Bone finds us in a war-torn world where lowly soldier and orphan Alina Starkov has just unleashed an extraordinary power that could be the key to setting her country free. With the monstrous threat of the Shadow Fold looming, Alina is torn from everything she knows to train as part of an elite army of magical soldiers known as Grisha. But as she struggles to hone her power, she finds that allies and enemies can be one and the same and that nothing in this lavish world is what it seems.
April 23rd
Why Did You Kill Me?
The line between justice and revenge blurs when a devastated family uses social media to track down the people who killed 24-year-old Crystal Theobald. Crystal Theobald, her boyfriend — then-20-year-old Juan Patlan — and her then-28-year-old brother, Justin Theobald were driving through the 6600 block of Geranium Place just after dark in his two-door Honda and passed by a group of men standing adjacent to two SUVs and a compact car, when tragedy struck.
April 14th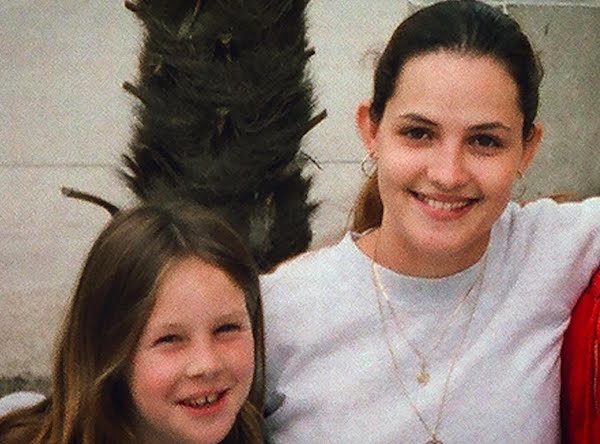 Atonement
When young Brionny Talis (a brilliant and Oscar-nominated introduction to Saoirse Ronan) discovers a letter not meant for her eyes, it sets in motion a tragic chain of events. Director Joe Wright's skilful direction meant that Keira Knightley delivered her best performance to date, and every frame was a visual delight, fused with colour. That now iconic green dress and infamous love scene didn't hurt either. It's a beautiful, bittersweet movie.
April 1st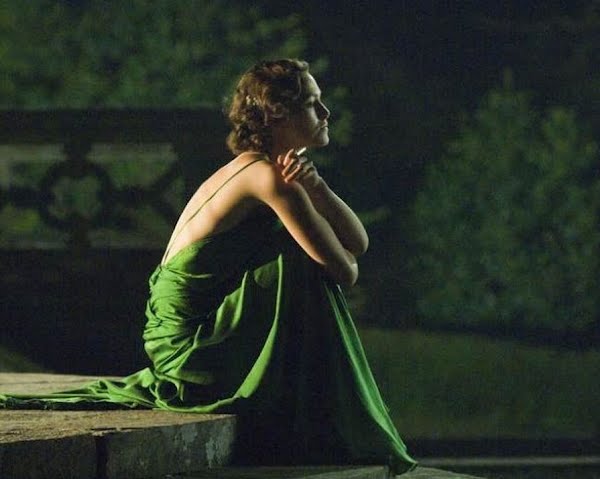 The must-watches we're still loving:
Murder Among the Mormons
In Salt Lake City in 1985, a series of pipe bombs kills two people and severely injures another, jolting the epicentre of the LDS Church. The murders send further shockwaves through the community when a trove of early Mormon letters and diaries are found destroyed in the vehicle of the third victim, Mark Hofmann, a renowned collector of rare documents, including the infamous White Salamander Letter — an artefact whose contents threatened to shake the very foundations of Mormonism. This limited series is the first comprehensive look at one of the most shocking crimes to have ever taken place among the Mormon community. 
Moxie 
Vivian (Hadley Robinson), a seemingly shy 16-year-old, has always preferred to keep her head down and fly under the radar. But when the arrival of a new student (Alycia Pascual-Peña) forces her to examine the unchecked behaviour of her fellow students running rampant at her high school, Vivian realises she's fed up. Inspired by her mother's (Amy Poehler) rebellious past, Vivian anonymously publishes an underground zine called Moxie to expose bias and wrongdoing in her high school, and unexpectedly sparks a movement. Directed by the brilliant Amy Poehler and based on the novel by Jennifer Mathieu.
Bombay Rose 
Escaping from child marriage, a young club dancer living in the streets of Bombay, must choose between fending for her family and finding love with a boy orphaned by the militancy. Painted frame by frame and woven delicately through music, a red rose brings together three tales of impossible loves. Based on true events, the film, in documentary fashion, explores the ruthlessness of a society where the love and life that reigns on the big screen can crush you in its mean streets.
Waffles + Mochi 
Once upon a thyme, deep in The Land of Frozen Food, lived two best friends named Waffles and Mochi with one shared dream: to become chefs! The only problem? Everything they cooked was made of ice. When these two taste-buddies are suddenly hired as the freshest employees of a whimsical supermarket, they need the help of friendly new faces like Michelle Obama (the very one), travelling to kitchens, restaurants, farms and homes all over the world, cooking up recipes with everyday ingredients alongside renowned chefs, home cooks, kids and celebrities. 
Operation Varsity Blues: The College Admissions Scandal
Everyone remembers the college admissions scandal of 2019, in which many wealthy families, including those of Felicity Huffman and Lori Loughlin, were found guilty of scamming their children's way into college with the help of money (and presumably Photoshop). And now, from the creators of Tiger King no less, comes a documentary that delves into the intricacies of what went down, including "narrative recreations of the FBI's wiretapped conversations" between scammer Rick Singer and his wealthy, often famous clients. 
The Irregulars   
Set in Victorian London, the series follows a gang of troubled street teens who are manipulated into solving crimes for the sinister Doctor Watson and his mysterious business partner, the elusive Sherlock Holmes.  The series has quite a cast including stars Thaddea Graham (Letter For The King, Us), Darci Shaw (Judy, The Bay), Jojo Macari (Sex Education, Hard Sun)  and Henry Lloyd-Hughes (Killing Eve, The Inbetweeners, Indian Summers) as Sherlock Holmes. You can read more about the series HERE.