The hashtags #TwitterTree and #MyNameIs are being shared on social media to raise awareness for homeless children in Ireland.
Related: Why homelessness isn't just a housing problem
Almost 4,000 children are without a home this Christmas; with many staying in emergency accommodation such as hotels and B&Bs.
About the campaign
Led by Mick Caul, campaigners have placed a Christmas tree outside the Dáil on Kildare Street. They have decorated it with photos of children in need of a home; as well as with messages to the government regarding the ongoing homeless crisis.
Please support the #MyNameis campaign today.

Post your tweets using #TwitterTree and help us decorate our Christmas tree outside the #Dail today.

Let the government know your thoughts on our homeless crisis and we'll decorate our tree with your tweets #morningIreland #todaysor pic.twitter.com/R8uk0ZEmgp

— Mick Caul (@caulmick) December 19, 2018
Mick is asking Twitter users to tweet their thoughts on homelessness using the hashtags #MyNameIs and #TwitterTree. Each tweet will then be printed onto a star, which will be hung from the tree as a reminder of the work to be done.
Campaigners hope their efforts will encourage the government (particularly Taoiseach Leo Varadkar and housing minister Eoghan Murphy) to resolve the worsening housing problem more quickly.
Examples of #TwitterTree
There have been so many people tweeting about homeless children that #TwitterTree is now trending in Ireland. Here are just some examples of the messages being shared:
In a modern society, and one of the wealthier ones at that, for children to be homeless is sickening….@eamonn_cooney
#TwitterTree #MyNameis pic.twitter.com/4jQ5x2nsPp

— Danielle Carroll Summer School 2018 (@DanSummerSch18) December 19, 2018
One child on the streets is too many. 4000 children on the streets is a damning indictment of successive governments who have focused all their energies on building an economy rather than a society. @campaignforleo @MichealMartinTD hang your heads. #TwitterTree #mynameis

— Ding Dor Merrily On High (@dottymurf) December 19, 2018
How many children will write to Santa asking for a home
3,725#twittertree #MyNameis pic.twitter.com/78Sxfu0DEf

— Fionnuala (@Fionnuala____) December 19, 2018
Shame on @campaignforleo @FineGael @fiannafailparty for turning their backs on the vulnerable homeless people especially children, but a big thanks to all the volunteers who work tirelessly to help them. #TwitterTree

— Deirdre Fitzpatrick (@dibsfitz) December 19, 2018
"I'm so heartbroken knowing that this is happening in my country. Two years in emergency accommodation, just disgraceful."#MyNameis @maryharryheff #TwitterTree pic.twitter.com/zvQr0bmvRH

— Danielle Carroll Summer School 2018 (@DanSummerSch18) December 19, 2018
This Christmas I'll be thinking of the thousands of children with nowhere to call home. Can you even imagine that trauma? We need to do better. #mynameis #TwitterTree

— Sile Ni Dhubhghaill (@silenidsocdems) December 19, 2018
Top photo: Mick Caul via Twitter
Also Read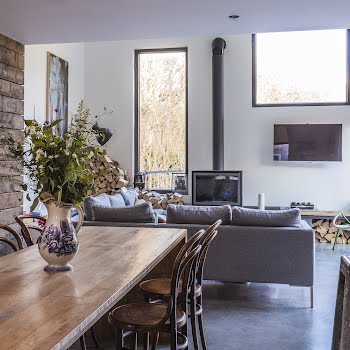 EDITORIAL
Still one of our favourite homes ever, the easy-breezy interiors...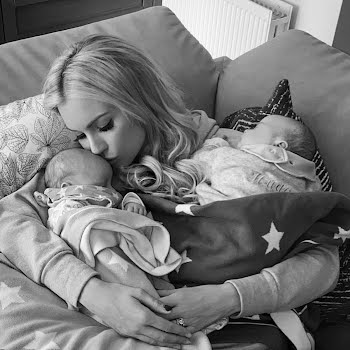 premium
REAL-LIFE STORIES, PARENTHOOD
For Mother's Day Lia Hynes sits down with Rosanna Davidson, whose exceptional journey into motherhood has given many hope.
RELATIONSHIPS
It was on this day, January 17th, 1998, when news...