I had a Zoom call with Rosie Huntington-Whiteley to talk about her favourite highlighter
---
Hourglass Cosmetics have released a new member to their cult hero Ambient family: Ambient Lighting Infinity Powder
---
If you're not familiar with the Ambient collection from Hourglass Cosmetics, think of those beautifully marbled powders you see all over your Instagram.
Loyal Ambient fans adore it for the ability to add moonlight, lit-from-within glow to the skin; they reflect light and give a sun-kissed tint with just a hint of colour. Hourglass have just released a new version that's better than any Ambient launch so far: Ambient Lighting Infinity Powder, a new version with even more radiance made of three separate shades that work to flatter the complexion.
This new iteration is a blend of two Ambient Lighting Powders and an Ambient Strobe Highlighter, which filters harsh lighting, blurs discolouration, enlarged pores and wrinkles and gives a seamless, softened glow to the skin.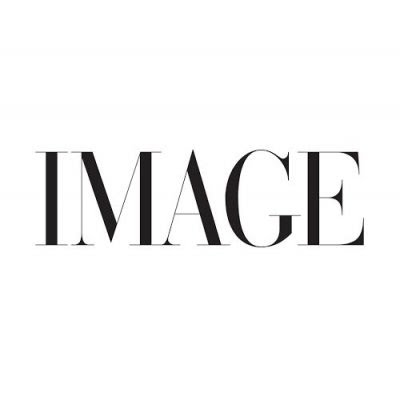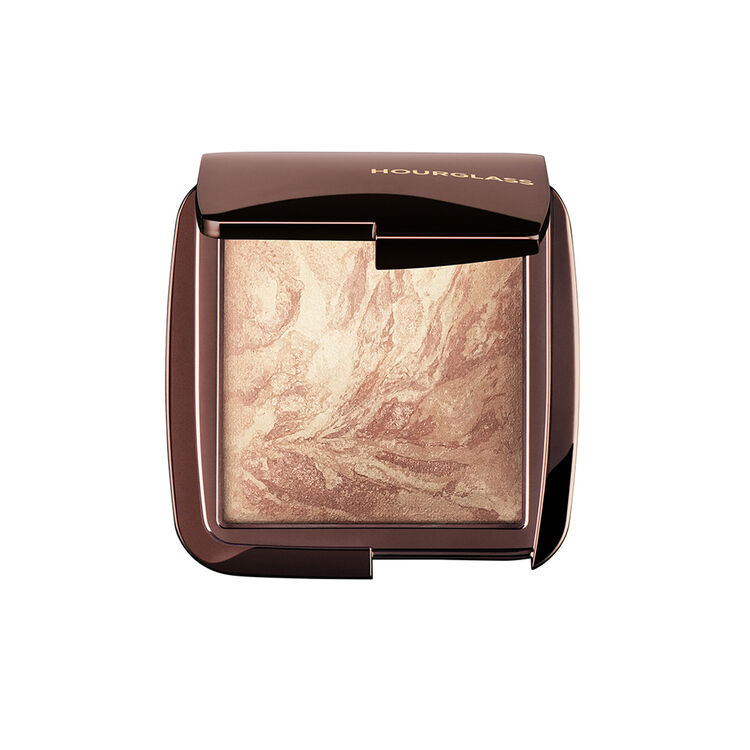 Hourglass Ambient Lighting Infinity Powder, €56
"This is such a unique and special product, says Marc Regan, Hourglass Cosmetics' Global Director over Zoom. "The Ambient collection is all about giving you a beautiful filter light and this takes it to a whole other level.
"We use a handmade technique where we handmix the pigment together. It's the ultimate blur, it blurs everyone's complexion beautifully and there's a strobe light included from a past collection. When you mix all of those together you get the benefits of blurring the skin so you're photo-ready, but you still have a little bit of highlight and reflections to your skin. The result is kind of magical."
Related: Rosie Huntington-Whiteley shares her €837 make-up routine
"I was very excited about this," says Rosie Huntington Whiteley, who's also on the call, and an ambassador for Hourglass Cosmetics. "I just always find that my skin looks so luminous with it. It gives a beautiful blurring effect but it ends up making my skin feel almost like candlelight, there's something about it that just diffuses the skin but it adds this beautiful luminosity.
"You can really apply this to the whole face but where I found that I really see the impact of it is if I apply it on top of my cheekbones. I like to dust it across the whole face and then really kind of build it onto my cheekbones. It really adds a beautiful filter to the face.
"It also looks really beautiful across the eyelids, it's just one of those finishing powders that is multi-purpose and can be used wherever."
Hourglass Ambient Lighting Infinity Powder, €56, is out now.
Photography by Hourglass.
Read more: The greatest new mascaras for volume and lengthening
Read more: Shopping Fix: a clean, comforting perfume designed to smell like a bubble bath
Read more: Trending summer hair accessories for when you still haven't been to the hairdresser