WIN a nourishing skincare hamper from Aveeno
Sponsored By
---
Sponsored By
Enter for your chance to WIN a hamper full of Aveeno skincare, including body oils, creams, cleansers and their new face care range.*
Do you have dry or sensitive skin? We've teamed up with Aveeno to give away the ultimate skincare hamper, full of face and body care products with soothing and moisturising ingredients.
There are selected products from the following ranges included: Aveeno Calm + Restore™ face care, Daily Moisturising and Skin Relief. Each is made with prebiotic oat, an ingredient known for its nourishing effect.
Calm + Restore™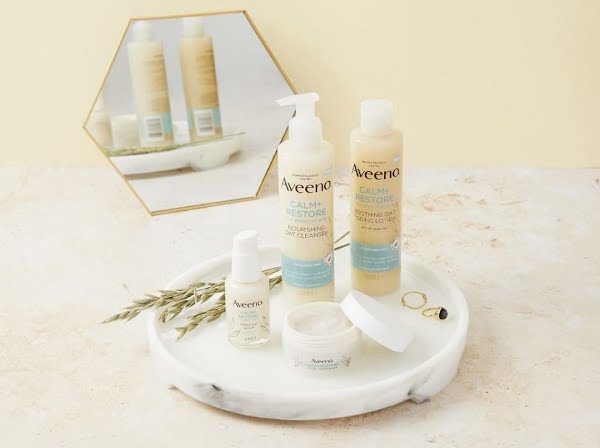 Designed with sensitive skin in mind, the new Aveeno Calm + Restore™ line is made with restorative ingredients, including prebiotic oat and calming feverfew. The four-step routine consists of a nourishing oat cleanser, soothing toning lotion, triple oat serum and oat gel moisturiser. The range is fragrance-free, dermatologist-tested and non-comedogenic – ideal for sensitive skin.
Daily Moisturising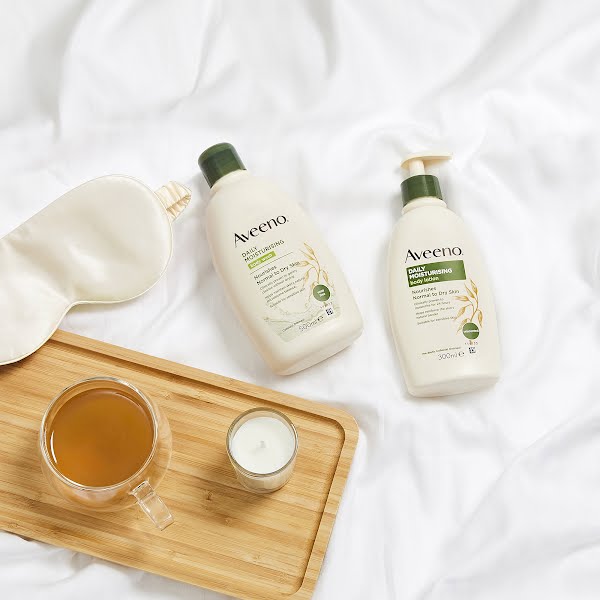 For normal to dry skin, the daily moisturising range has rich body lotions, creamy oils and cleansing oils. You can find unscented products, for those with the most sensitive skin, as well as those in glorious fragrances like apricot and honey, vanilla and oat, and calming lavender. Each of the yoghurt body creams and washes is formulated with prebiotic colloidal oatmeal and helps protect and nourish skin.
Skin Relief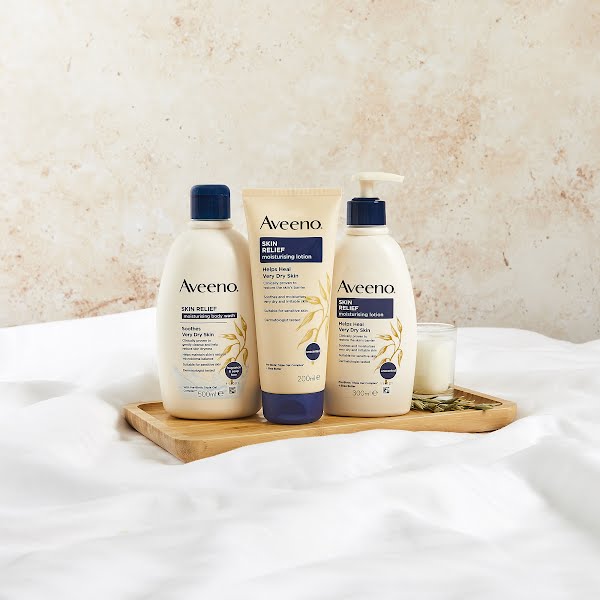 If you have very dry skin then the Skin Relief range is the perfect fit. It's fragrance-free and made with a prebiotic triple oat complex (oat flour, oat extract and oat oil), so it helps moisturise and protect very dry, irritable skin. It's also clinically proven to restore the skin's natural barrier and helps keep skin hydrated.
Enter for your chance to WIN the hydrating hamper with products from all three ranges below.*
What you win
We will be giving away a luxury skincare hamper, including:
How to enter
Enter for your chance to win by filling out the form below (see T&Cs here):
Sorry, this competition is now closed and no longer receiving entries. Thank you.
*Terms and conditions apply. The winner will be selected at random, then contacted by email to arrange delivery of the prize.
Aveeno® harnesses the goodness of nature and the power of science to keep your skin looking healthy. Shop the Aveeno Face Care, Daily Moisturising and Skin Relief ranges today online.