WIN a luxury, Irish-made Silk Sleep Set from Jane Darcy
Sponsored By
---
Sponsored By
The perfect Christmas gift for someone who never makes time for themselves.
We all know someone in our life who always puts others before themselves, whether it's your selfless mum, a giving friend or a generous co-worker.
Or maybe it's yourself? Are you constantly prioritising others' needs above your own? No one understands this mindset better than mum-of-two Gillian Halpin.
That's why she founded the luxury fragrance brand Jane Darcy, to encourage others to find the value in self-care and to maximise those moments with complete relaxation.
And as Christmas can be extremely stressful for busy bees, we've teamed up with Jane Darcy to gift a special someone a luxury silk sleep set, so you can reward that self-sacrificing loved one or treat yourself to some much deserved pampering.
Enter for your chance to WIN below.
What you win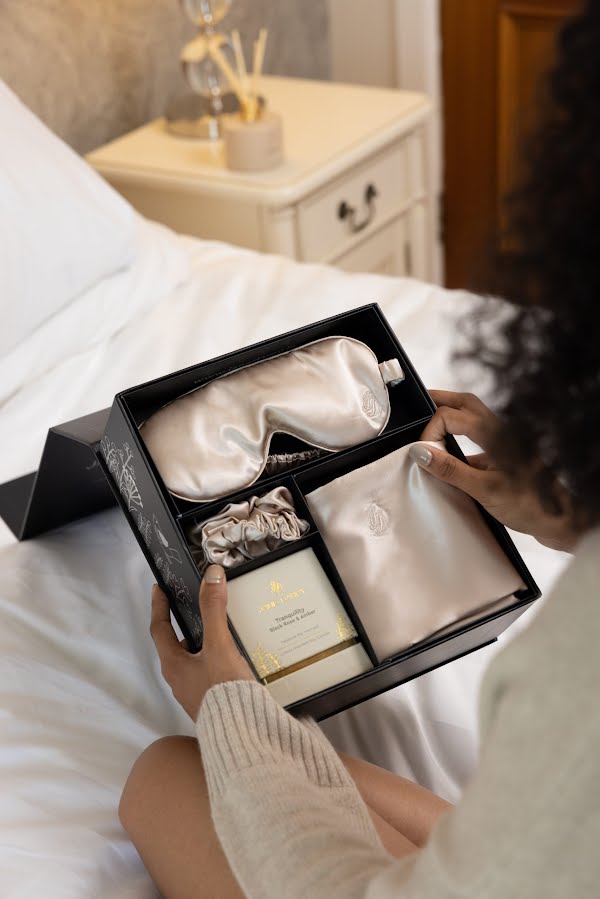 The winner will receive a new, limited edition Jane Darcy Silk Sleep Set made from 22 momme, 100% pure mulberry silk. This includes:
Silk pillowcase
Selection of silk scrunchies
Silk sleep mask
Tranquility candle in black rose and amber
How to enter
Enter for your chance to win by filling out the form below:
Sorry, this competition is now closed and no longer receiving entries. Thank you.
About Jane Darcy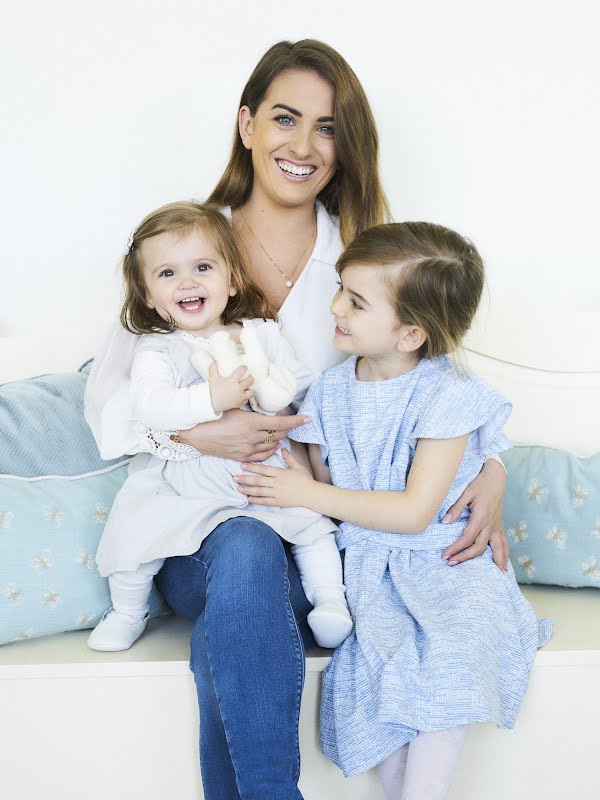 Jane Darcy was founded by Irish entrepreneur and mother-of-two Gillian Halpin. As a working parent, she realised how important it is to take time out and recharge after a busy day. It's with this outlook that she created her luxury fragrance brand of relaxing soy candles, diffusers and silk sleep sets. She hopes to encourage other mums to carve out this valuable time for self-care and earned indulgence.
The company was named after Gillian's daughters' middle names – Jane and Darcy, and since launching in 2018 it has grown exponentially with stockists across the country including Arnotts, Kilkenny Design & Emporium Kalu. Her online store has been successful too, offering free delivery in Ireland and Northern Ireland to those who spend €50 euro or more.
This Christmas, Jane Darcy has introduced a selection of items to their growing range of products this Christmas. Ranging from €12 to €150, there is something for everyone with stocking fillers, gift sets, diffusers, candles and a new, limited edition silk sleep set for the person who has everything and appreciates luxury.
---
The Jane Darcy range of scented candles is made from 100% natural soy wax and boasts a 10% parfum concentration – notably higher than most luxury candles on the market. With a burn time of 45 hours, the candles are free from petrochemical paraffin, mineral wax or harsh preservatives and come in a range of beautiful fragrances that will infuse rooms and set a tranquil mood within the home. Jane Darcy collections are available online in selected stockists nationwide.