Why business awards are part of a winning PR strategy for you and your company
---
Being nominated or winning a recognised business award is valuable PR for yourself, your career and your company or brand. This is why...
In today's busy online landscape, it can be difficult to know how to stand out. It doesn't matter if you're the woman behind a burgeoning wellness startup or the CEO of a major tech company; everyone faces similar challenges to have their brands seen and their voices heard.
That's why being nominated for a business award – or being lucky enough to win one – can bolster your profile in an effective and impactful way. It's not just an effective PR strategy for entrepreneurs either. If you're a woman leader, an award win or nomination can work wonders not only for the company you represent but for your own reputation as well.
With entries for the IMAGE PwC Businesswoman Of The Year Awards 2023 closing on March 3rd, let's look at a few ways an award win or nomination can be part of a winning PR strategy.
Now in its 15th year, the ceremony will celebrate Ireland's most inspiring businesswomen and we want YOU to be a part of it.
Here are just a few ways entering the awards could make for good PR…
It's third-party validation
It's one thing telling the world how great your brand is, and quite another to have your contribution recognised by an industry-leading platform. Think of it as a stamp of approval and confirmation of what you've been sharing with your audience all along.
This seal of approval acts as an endorsement of your company or professional achievements, increases your credibility, and boosts your reputation.
It's recognition that can feel particularly significant if you've been facing challenges, as Caoimhe de Barra, CEO of Trócaire and winner of Social Entrepreneur of the Year at the IMAGE PwC Businesswoman of the Year awards in 2022, pointed out.
"I'm delighted that my sector is getting recognition in these most prestigious of awards because the last few years have been really challenging," she said on awards night. "And I feel in receiving this award, I'm receiving it on behalf of all the women in my organisation, and in the charity sector, who work so hard."
In short? Business awards legitimise your achievements and could lead to fresh opportunities with vendors and business associates, new and old.
Could you be this year's Businesswoman of the Year?
Enhances your visibility
When you're up for an award, you will undoubtedly receive plenty of press coverage. You or your brand will be mentioned in the nomination announcements, you might be interviewed in the lead-up to awards night and, if you win, you could very well appear in print and online publications.
Don't be surprised if a wealth of other PR opportunities, like interviews, photoshoots, and collaborations, come your way too. Add to that, you should see an increase in social media tags, shares and new followers, bolstering your profile even further.
Here's the really great news: Award wins and nominations aren't just beneficial in the short term. The online coverage you receive could mean you're more discoverable via search engines and social tags in the long run too.
It's a win-win. Literally.
Boosts company morale
Team spirit is essential in any business, and an award win can really bolster employee enthusiasm. In turn that can improve the perception of your company and differentiate your brand from competitors – and in the long term, your company could establish itself as a great place to work.
Just ask Debbie Byrne, managing director of An Post Retail and winner of last year's Management Professional of the year award at the IMAGE PwC Business Woman Of The Year Awards. She took the opportunity to thank her staff for all their hard work and support.
"No leader out there gets to where they get to without an amazing team behind them. And I think the team I've built around me, and the award I'm receiving today, is genuinely down to a very skilled set of individuals who have come on the journey with me," she said in her acceptance speech.
Happy employees are productive employees, and employee satisfaction is good for your image.
Business awards build trust
Bottom line, an award nomination or win indicates high standards. It suggests that your company has achieved a certain level of excellence and speaks volumes about the dedication, innovation, and enthusiasm you bring to the table.
When a consumer sees that you are an award-winning brand, entrepreneur, or business professional, it assures them of your quality – and can be a crucial deciding factor when it comes to working with you or purchasing your products.
Whether you're heading up a company as CEO or building your own brand from the ground up, PR can be tricky, but business awards are certain to put you and your company on the map.
When & Where
When: Friday, April 14, 2023, from 6:30pm until late
Where: The Clayton, Burlington Road, Dublin 4
Dress Code
Black Tie
Shortlist
The IMAGE PwC Businesswoman of the Year shortlist has been announced! Visit here for the shortlist.
Tickets
How to register: You can purchase a limited number of early bird tickets below:
If you would like to pay via invoice, please email [email protected].
For terms & conditions, please visit here.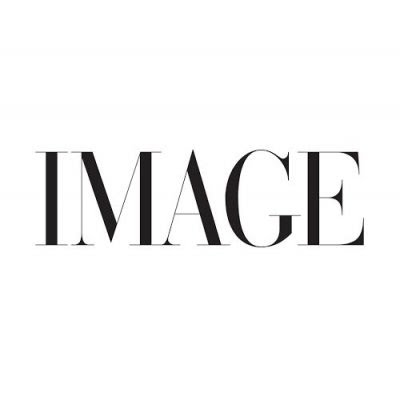 ---