The IMAGE Business Club has fast become an extraordinary community of likeminded women across Ireland. We are so proud of what we have created. Here, Dominique McMullan (Editorial Director of IMAGE and manager of the Business Club), answers some of the most FAQ's about the club.
What is the IMAGE Business Club?
The IMAGE Business Club is a community of like-minded women in business. Through events, networking, coaching, co-working and the Business Club online hub – IMAGE brings together these extraordinary women – to support them, inspire them and allow them to shine.
I'm thinking of joining the Business Club but I'm not sure I'm right for it…
The short answer to this question is — if you are a woman and you work in a business, then the club is right for you. You will thrive here in fact.
Longer answer? We hear this question all the time. Isn't it funny how sometimes as women, we put ourselves in these boxes that prevent us from growing? The wonderful thing about the Business Club community is how diverse and welcoming it is. We have small, medium and large company founders; CEOs and C-Suite executives from big multi-nationals, kitchen table start-ups; and everything in between. What unites these members is a desire to grow, to learn and to be inspired. Each member brings wisdom, unique perspective and lived business experience, from which other members can benefit.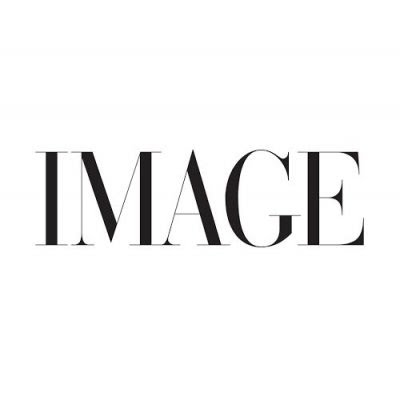 What if I'm not a business owner?
The Business Club is not just for business owners (although we do have lots of them and we support them at every step). The Business Club is for women in business – be that women in construction, accounting, PR, fashion, medicine, tech, architecture, engineering – you name it, we welcome it. You could be an partner in a big five, looking to enjoy a few inspiring evenings and take advantage of our 1:1 coaching; you could be a PR executive wanting to meet new people and broaden your community; you could be a local GP wanting to upskill and learn from Irish business leaders; you could be employed in a multi-national and looking to make new, like-minded friends. Take the leap and join us today.
How many Business Club events are there?
With a Business Club membership you get access to six networking events over the year. Due to our ever growing numbers, spaces on these nights are available on a first-come-first-serve basis, but every member is notified well in advance of the event, and given the opportunity to reserve their place. We also hold a number of bonus events for Business Club members over the year, also free of charge. And if all that wasn't enough, we have recently launched curated co-working days, which also provide valuable networking opportunities for members only.

Tell me about the co-working days.
We launched our first co-working day in Iconic Offices earlier this year after members asked for more opportunities to spend time together. The first day was a huge success! Members reserve their desk for the day in the gorgeous surrounds of Iconic Offices,  overlooking Merrion Square. You are provided with a light breakfast, lunch, teas and coffees. There is a lunchtime interview with a successful woman in business and interaction throughout the day is encouraged between members.
How frequently are the events and co-working days?
Business Club networking events take place every six to eight weeks. Six events take place over the year. They usually take place on a Wednesday evening in The Westbury, but this is subject to change. Co-working days also take place every six to eight weeks on a Wednesday, however they take place from 9am – 5pm in a central Dublin Iconic Office location.

Do you ever feature business club members on the website, at an event or in the magazine?
Yes! We love featuring Business Club members on the Business Club hub, on IMAGE.ie, at events and in the magazines. We are always amazed by our members incredible stories and really encourage them to share their great achievements.
Is 1:1 career coaching really included in my membership?
Absolutely. With your membership you have a 1:1 online coaching session with one of our panel of experts, or you can join a group coaching circle with Leonie Corcoran.
And do I get all the IMAGE magazines with my Business Club membership?
Yes. With a Business Club membership, you'll have all IMAGE and IMAGE Interiors magazines delivered to your house for the year. And you get them early, before they hit the shops.
What other benefits are there?
So many! When you sign up you will receive gorgeous welcome box which includes a special gift; the latest IMAGE and IMAGE Interiors magazines and an IMAGE pen and notebook (for all that inspiration coming your way!).
You'll also have access to all the extraordinary reads on the Business Club Hub, giving you advice and insight into the working world for women today. Oh and there are discounts, monthly member competitions and SO MUCH MORE!

Tell me about the gifts and goodies…
Well look, we wouldn't be IMAGE if there wasn't a bit of luxury involved would we? As well as the gorgeous welcome box mentioned above, there are phenomenal goodie bags for every attendee at our networking evenings. Previous goodie bags have included high end full size makeup, beauty products, wellness products, candles, diffusers and homeware — all with the IMAGE stamp of approval.
Are there any sales coming up?
Unfortunately no. We offer a 30% discount once-a-year in November, but we think what we offer is pretty valuable as is!
Do you do group discounts?
If you have a group of 8 or more women interested in joining, we can absolutely provide a discount. Get in touch with [email protected] to find out more.