'We have a real opportunity for change': Marie O'Donoghue on the future of work and how to get ready
Sponsored By
---
Sponsored By
Covid has fundamentally changed how we work and no one is better positioned to explain how we should adapt than change management advisor, Marie O'Donoghue, Jillian Bolger reports
Marie O'Donoghue understands the value and power of change. She also knows its impact if it's not carried out strategically. Working as a change strategist at PwC, the largest professional services firm in the country, she has seen that organisations which put their people at the heart of change are measurably more likely to deliver successful outcomes.
Joining PwC in 2016, she is the Director of PwC's People and Organisation Advisory Practice, leading many large-scale transformation programmes around the country. She has also helped organisations to set up a change management function. "They now realise that there is a competitive advantage in having a strategic mindset around change."
What is change management?
Starting out in her career, Marie found that change management was often seen as little more than a box-ticking exercise, where training and communication appeared at the end of a programme or project.
"Few organisations thought about change strategy: 'Why are we doing this? Is it the right thing to do? Are the senior leaders on the same page? Are we involving everybody that should have a say?' So, for a few years I was beating that drum.
Today, change management is now a starting point for more and more organisations who recognise that while project management is essential in planning and implementing the tasks that need to be done, change management challenges and validates the rationale for why the tasks are being done, how they impact people, the organisation, the bottom line and the customer and ensures the transformation goes smoothly."
Understanding the need for change
Before an organisation implements change, it should seek to understand why change is needed. What benefits will that change bring? How will it impact people and the way that they work? And what will people need to do successfully to achieve that change? 
Drawing on her own 20-year cross-sector career, at home and abroad, in financial services and the public sector, Marie has experienced first-hand the power and impact of change. Today, she helps organisations deliver a strategic approach by first identifying the factors that are driving their need for change.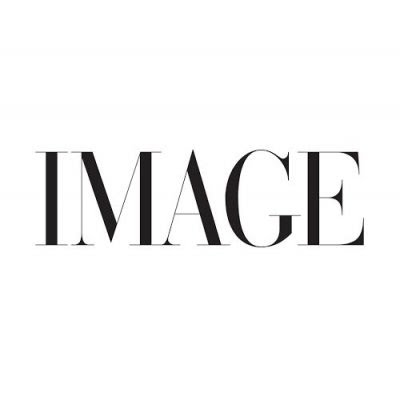 The disruption caused by advances in technology is a source of both opportunity and concern. While forward-thinking organisations can gain a competitive advantage by embracing change and planning for the years ahead, Marie argues that preparing their workforce for the future is critical to that success.
People-centric change is key
"Strategies, processes and technology alone will not deliver results, if people aren't placed at the heart of an organisation's transition," she explains. People need to accept, adopt, drive, and sustain an organisation's change. Getting the best from people at every level when there is constant change is one of the keys to sustainable competitive advantage.
"The majority of organisations that I work with take a people-centric approach to change. You can't just give someone a new IT system and expect them to get on with it. So, how do you actually design things that are based around how an individual is going to react to them and how they're going to process information?"
PwC's analysis reveals that adaptability – in organisations, individuals and society – is essential for navigating the changes ahead. "Buy-in is key."  It's important that people feel supported by their organisation, through new structures, processes, upskilling and the introduction of new technology and a digital mindset.
Remote working and the hybrid model
"It's a mass social experiment," says Marie of the work-from-home model, "and one that nobody would have ever envisaged being possible because there wasn't really the confidence in most organisations."
She points to PwC's Future of Work reports, which have previously looked at technological advances and The Fourth Revolution, with people constantly connected and the increasingly blurred line between work and home. "These changes were already coming at us," she emphasises, "but now we have considerations like sustainability and people looking at how their organisation contributes. Is it doing good in the world, as opposed to just paying the rent, or paying for food on the table?" 
The COVID-19 pandemic didn't just necessitate a transformation in the way we work, but it resulted in a fundamental change in how we view work and how we want to work. The cultural impact has been huge, with Marie keen to harness that benefit so that proven flexibility is a feature of our future workforce, balancing company needs and employee preference. "The appetite for change wouldn't have been there until the crisis occurred. Yet we now have a real opportunity to change what it is that we're doing and why we're doing it."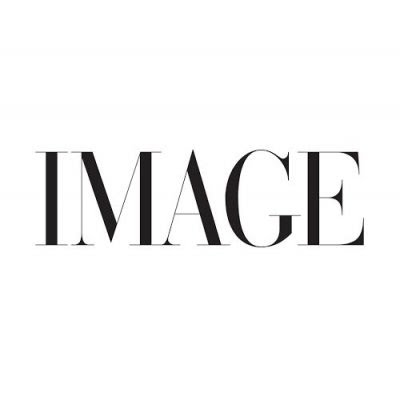 The hybrid work model, such as spending three days in the office and two working from home, provides flexibility but presents a new set of challenges around hiring and promotions. It is really important to guard against 'faux flexibility'; wherein theory organisations support (and promote) a hybrid, digital and inclusive culture; but in reality – being present in the office in front of leaders predetermines success and progression. "How do you ensure that the Tuesday people don't just see the Tuesday people and only promote the Tuesday people?" Marie posits. "When promotions begin to go to those working remotely on the basis of merit, rather than presenteeism, that will be a watershed moment for the culture of many organisations."  
Women in the workplace
PwC's most recent CEO study shows that 78% of CEOs have changed their people strategy to reflect the skills and employment structures they need for the future. The hybrid work model has positive implications for some, yet Marie expresses concern around women's post-pandemic status in the workplace – for example, those experiencing burnout, struggling to maintain boundaries in a hybrid environment, or in organisations where female role models are in shorter supply as a result of high levels of female turnover during the pandemic.
To make the most of this new way of working, organisations will need to lead consciously, with a much clearer focus on inclusivity. Leaders must show empathy and avoid judgment as employees make choices about work arrangements in the post-pandemic economy. Managing employees in a hybrid environment can be challenging, but also presents great opportunities. "We are seeing companies step up to bridge social divides through new workplace initiatives, such as more D&I training and creating safe spaces for difficult conversations."
The Future of Work
The Future of Work is now, as COVID-19 has brought rapid change into sharp focus. Jobs will be replaced, new roles created, skills will need to be enhanced, and the workforce will need to be adaptable and ready to innovate. Disruption can prove unsettling and Marie stresses the importance an organisation's culture can play in smoothing the transition.
"Organisations that pay attention to their culture with a real purpose around their company's values are the companies that I've seen with greater workforce retention. When a company really knows their people it creates a better environment, with people feeling trusted and more supported."
Organisations that not only embraced their future of work agenda but worked on the experience of work, are now reaping the rewards. With 21% higher profitability, 26% less employee turnover, 15% greater productivity and 87% more effort on the job, it's clear that strategic change works. Faced with an array of choices when looking at the future, Marie believes that understanding the possibilities – both desired and undesired – and embracing change is the key to any organisation's success.
---
Managing employees in a hybrid environment could be one of your biggest challenges, but it also presents great opportunities. PwC Ireland delivers comprehensive people management solutions tailored to your specific needs and goals. To find out more about how they can support your workforce of the future, log on here.