Tried & Tested: 'I went to a plant-based hair salon (with edible ingredients!) and my hair has never been shinier'
---
As the country's only 100% plant-based, organic hair salon, Organic Italian Hairdressing has customers travelling all the way from West Cork for its services...
Having dark hair is both a blessing and a curse. 
Pro: minimal upkeep. I go to the salon maybe twice a year… and by salon I mean my living room where my mam sits me down, puts a towel around my shoulders and does her best Edward Scissorhands impression. 
Con: you're basically doomed to a life of sameness. Some people love consistency, but every summer the urge to do something *drastic* strikes and I bemoan my dark locks once again. 
As a very dark-haired brunette (my hair borders more on black than chocolate brown), there's not a whole lot that can be done with my mop. I can experiment with length and layers or maybe get a fringe if I'm brave enough, but colour wise? Yeah, I'm probably going to look this way forever. Which can be a hard pill to swallow at times.
I did dip-dye my hair one year, but a combination of chlorine, too much sun and very little TLC meant that the bright blue I started with only lasted all of five minutes and I spent the remainder of my holiday with scraggly, grey bits poking out of my ponytail. Not a good look. 
But I digress – the purpose of this article is not to complain but to celebrate, for I recently tried a new hair treatment and I'm fully converted. 
Invited into the newly opened Organic Italian Hairdressing salon out in Dun Laoghaire, I had a top-line idea of what I was in for, but the result was much more impressive than I was expecting.
The backstory
Headed up by husband and wife duo, Francesco Piccolo and Ivana Margarini, the couple moved to Ireland with their family around six years ago. Both hairdressers with close to two decades of experience under their belts, they initially set up shop out in Dalkey where they ran a successful salon until November of last year. 
Keen to expand the business into other areas, they decided to close that branch and move to Upper George's Street in Dun Laoghaire and thus Organic Italian Hairdressing, the salon-cum-apothecary/concept store was born. 
So, what's the hook? 
Organic Italian Hairdressing has quite a unique business model in that it's 100% plant-based, organic and chemical-free. All colours, conditioning and scalp treatments are made from pure organic ingredients that are vegan, cruelty-free and eco-friendly… in fact, you can actually eat most of them.
Trained in the "Con Le Mani" method (roughly translated as "using your hands"), the entire process is bespoke to each individual customer – meaning that your stylist can create something specifically designed for you/your scalp. One size does not fit all when it comes to hair care, apparently.
The experience
Going to a proper salon to have my hair cut by a professional is a luxury, purely because it's not something I often do. Organic Italian Hairdressing brings the experience a step beyond with their offering. More hair spa than hair salon, they place themselves firmly within the wellness category and I can understand why. 
A beautifully furnished concept store greets you as you enter, stocked with an array of vegan treats, various artisan crafts and the couple's own custom range of haircare products. The hairdressing headquarters can be found further inside, where soothing music and the sound of trickling water provide the soundtrack. Everything is very "no hurry, no worry". 
Slipping a protective silk robe over my clothes, Ivana sits me down in front of the mirror where she begins assessing my hair. Dry and frizzy. Both true. Moving to the back of the room, she selects a few of the glass powder-filled jars and begins mixing together a concoction of red clay and spirulina. 
Holding the now liquidy paste under my nose for me to smell, I'm a little sceptical – even more so as she starts lathering it onto my scalp. Then comes another blend of spirulina, banana, chocolate and amla (an Indian fruit rich in vitamin C) which she applies to the lengths of my hair, wrapping it into a neat bun-like coil before sprinkling powdered turmeric on top.
The whole thing is very intriguing, though also very funny – it's hard not to laugh at my reflection with green-tinged sideburns.
Does it work?
In a word, yes. The halfway point would suggest otherwise, but trust the process (and Ivana!) because the results speak for themselves. Half an hour under a steamer infused with rose water and lavender, followed by a hair wash, head massage and blowdry and I'm a new woman entirely.
My scalp feels clean, my hair is shinier than it has been in years and somehow even my usually dark lifeless hair, looks lighter and more chocolatey too. Go for the scalp treatment, stay for the spelt biscuits and herbal tea.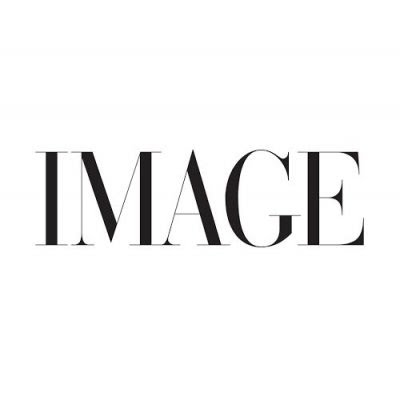 Scalp treatments at Organic Italian Hairdressing start at €45 and you can find out more information on their website organicitalianhair.bio/.