The Autumn 2022 issue: meet the contributors
---
Meet the contributors behind the Autumn 2022 issue of IMAGE, out now.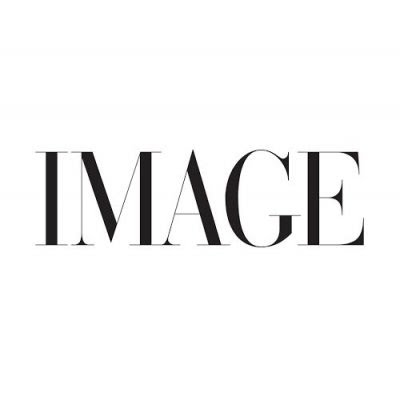 SIOBHÁN BRETT
Now working as a newspaper editor in Portland, Maine, Siobhán was a reporter for The Business Post in Dublin before moving to the States in 2015. She reflects on the fallout from the overturning of Roe v. Wade on page 84. "Back in 2018, looking at the layers of grimly graphic posters and at the abundance of Repeal jumpers in the streets, I remember thinking that the Irish abortion referendum campaigns were strikingly American in style," she recalls. "Of course, I hadn't seen America campaign on abortion access. This summer, that changed. Listening to the debates and taking in the protests, I can't help but feel I've heard it all before. The US is suddenly looking to Ireland for guidance. Although the campaigning may indeed be similar, it seems to me this is a first."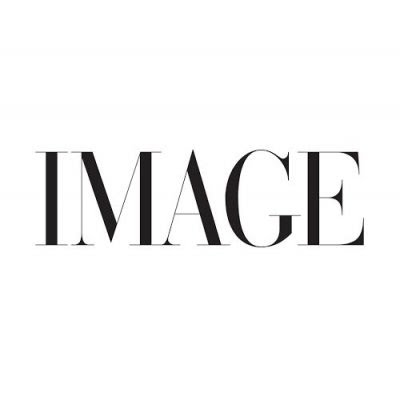 CLIODHNA PRENDERGAST
Food and travel writer and photographer Cliodhna worked as a chef for many years and found her way to photography and writing through her deep understanding and appreciation of food. Foraging has been a passion since she was a child. Growing up in a small family-run seaside hotel, she was sent to gather and collect from the sea, the fields and the woods. "This is where my passion for mushrooms started; they have intrigued me forever," she says. "Speaking with Dr John Kelly of Tallaght Hospital about his research and Mark Cribbin in Ballyhoura Mushrooms for this story (page 142) was fascinating."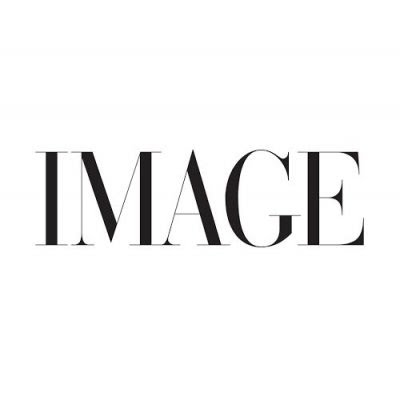 SHILPA GANATRA
Shilpa is a freelance writer specialising in culture and travel. She lived in Dublin for a long spell, where she worked at Hot Press magazine and the Irish Daily Star, before moving to London, then the seaside town of Brighton in England. She now writes for The Irish Times, Irish Independent, the Royal Television Society and The Independent among others, as well as working as a senior content designer for the BBC. She interviews Northern Irish actor Valene Kane on page 76. "It was fascinating to hear first-hand how much has changed for Northern Ireland's screen industry these past few years – long may it continue."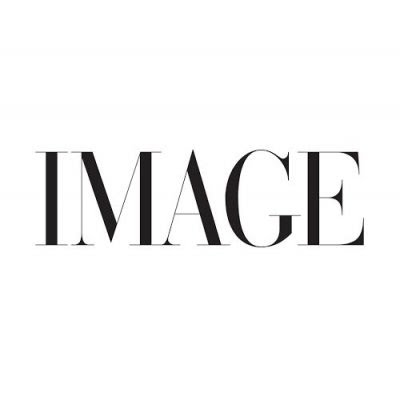 NAOMI GAFFEY
For our shoot with Valene Kane on page 76, fashion photographer Naomi chose to shoot exclusively on film. "For me, the medium marries really well with her being – delicate and authentic," she says. "It was great to slow down the production process and be more intentional with each frame. The anticipation of the results never gets old!"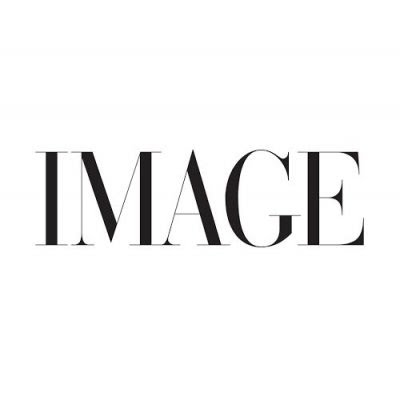 PAUL McLAUCHLAN
Paul is a freelance writer, editor and copywriter based in Cork. He interviews Irish artist and designer Richard Malone on page 48. "I've had the pleasure of interviewing Richard a number of times over the years and each time I'm always pleased to see how singular his vision remains and how he is uncompromisingly himself in an industry full of big personalities."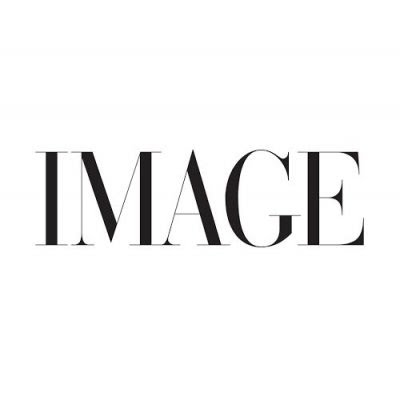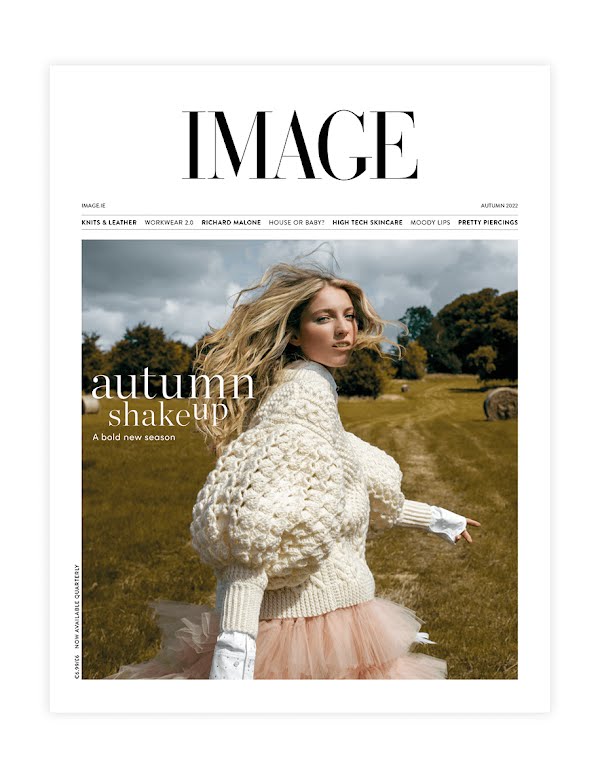 IMAGE Autumn 2022
The Autumn issue of IMAGE is all about embracing that sense of sharpened-pencil anticipation that the new season brings, of optimism and momentum for the months ahead. We're embracing that new-year feeling with wardrobe refreshes, outdoor adventures and inspiring stories.
Plus: *The return of the fashion spectacle * Workwear 2.0 * Richard Malone * Alternative fashion heroes * The darker side of motherhood * Mortgage or IVF? * Luxury tech * Sounds of success * High-tech skincare * Moody beauty * Poignant piercings * Autumnal interiors * Insider's London * and so much more…