Our favourite moments from the IMAGE Businesswoman of the Year Awards
Sponsored By
---
Sponsored By
Our biggest event of the year is back! Enjoy an action-packed evening of women celebrating women over champagne, live music and networking at this year's IMAGE PwC Businesswoman of the Year Awards.
Empowering. That is how editor-in-chief Lizzie Gore-Grimes described the last Businesswoman of the Year Awards and this year will be no different. It's finally that time where we can meet up and start networking again, and what better place to start than the biggest event in the IMAGE social calendar? At the IMAGE PwC Businesswoman of the Year Awards you can look forward to an evening of networking and inspiration as we celebrate Ireland's most influential women in business.
When the IMAGE team first envisioned BWOTY – as insiders lovingly refer to it – we saw a network of high-achieving women coming together to be celebrated and to inspire others to reach their goals. To be brave. To empower. That spirit has remained over the past 16 years and is seen not only in the actions of these women but also the style!
To show you what to look forward to this year, here are some highlights from past awards, from empowering speeches to best dressed guests.
IMAGE Businesswoman of the Year awards 2019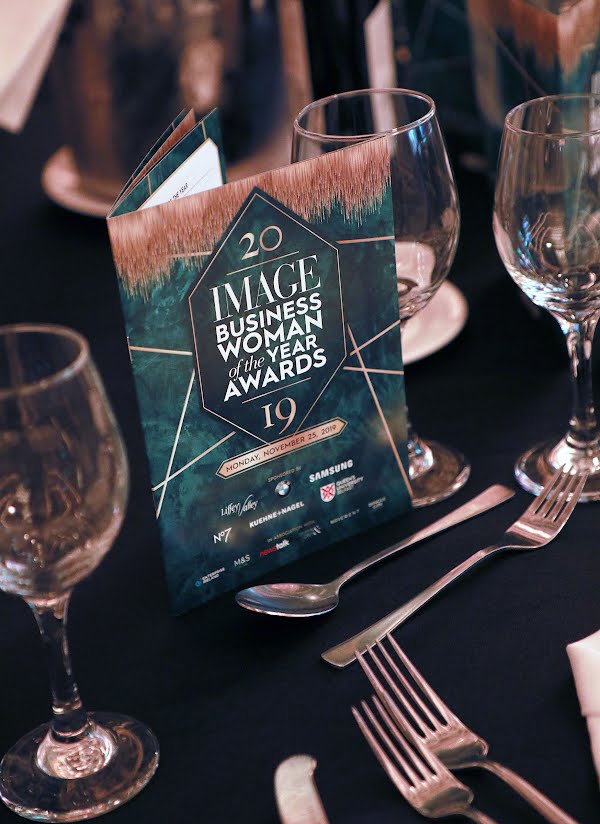 Event highlights
An evening of elegance and entertainment, our last BWOTY Awards was hosted at an upscale venue, The Clayton, with tunes from the talented Stomptown Brass.
Guests were welcomed with a lovely cocktail reception and, in between awards presentations, enjoyed a gourmet, three-course dinner, featuring an assiette of seafood, seared sirloin with bordelaise sauce or pancetta and brioche-crumbed hake, followed by selection of delicious desserts.
After the featured presentation of the IMAGE Businesswoman of the Year Award, we closed the night with a fantastic array of prizes and gifts, giving away hotel stays, a Samsung phone, a €1,000 Brown Thomas gift card, a Women in Leadership programme and more.
Empowering speeches & addresses
Our Businesswoman of the Year Awards has always been a rare opportunity for business trailblazers to meet and motivate each other – and you – through their words. We look back at some of our favourite speeches and attendee quotes from the last IMAGE Businesswoman of the Year awards.
"I have to confess to being in awe of this audience – because we are here tonight to celebrate the achievements of women in business; women of conviction, spirit, daring, competence, imagination and determination. Women who make things happen." – Alexandra Shulman, Former Editor-in-Chief of British Vogue and Host of 2019 Awards
"We support each other – women are at our best when we lift women up and that's why I love IMAGE so much. IMAGE, as a group of individuals, are about lifting people up, not tearing them down, looking for the best in people… They do it in a way that is so genuine." – Sinead McSweeney, MD Twitter & Winner of Overall Businesswoman of the Year Award 2019
"It has been a huge challenge to grow the company (VoxPro) organically from four people to 6,500 people, but I am in the long grass now! I'm a very very proud lady tonight, and I want to congratulate all the rest of the nominees and winners tonight." – Linda Kieley, Co-founder of VoxPro and Winner of the IMAGE Lifetime Achievement Award 2019
Dressed to impress
We had some fabulous fashion moments on the red carpet in 2019. Here are some of our favourite:
After a two-year hiatus, this is an evening not to be missed. Dress to impress, then enjoy cocktails, champagne and a decadent supper in the most uplifting atmosphere and among the very best company.
How to nominate
Do you want to join this group of inspiring women? Who wouldn't?! Carve out time today to submit your application for yourself or another inspiring business woman you know.
It could be the best investment in yourself and your business you make all year. Just imagine how you would feel to be one of the Businesswoman of the Year winners this year…
*Click HERE to apply*
IMAGE PwC Businesswomen of the Year Awards 2022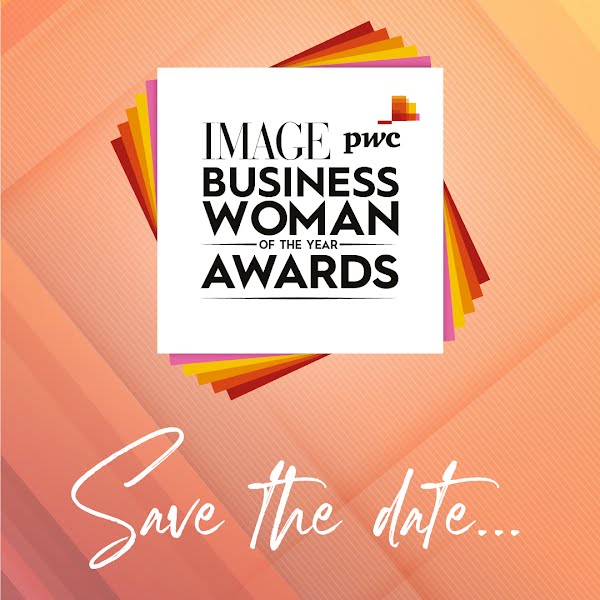 WHEN: Wednesday, April 20, 2022, from 6pm until late
WHERE: The Clayton (Burlington Road, Dublin 4)
DRESS CODE: Black Tie
HOW TO REGISTER: Register for your tickets below.
*General Admission tickets are priced at €250 ex VAT and Business Club Member tickets are priced at €200 ex VAT. (Join our Business Club today and receive a discounted ticket!)
**You can find FAQs & T&Cs for the event here.