Meet the Cork founder of The Happy Tummy Co, the bakery celebrities are obsessed with
---
Meet the woman on a mission to transform our gut health through bread. Karen O'Donoghue is the founder of The Happy Tummy Co in Westport, currently one of the most buzzed about bakeries in the country.
The very definition of "tucked away" – we find The Happy Tummy Co's schoolhouse and HQ through a stone archway, down a hill and behind the church, just off one of Westport's busy main streets.
Like any bakery, the first thing that greets you is the smell: warm and comforting. But while the scent might be familiar, the scene isn't – instead of glass counters heaving with crusty and flaky baked goods, there are stainless steel tables and busy bakers working under pastel pink pendant lights. Dark, solid, near identical loaves line the space like dominos. They are The Happy Tummy Co's signature product: The Happy Tummy Loaf, a fermented wholegrain chia teff loaf. Each one takes 2-3 days to make, contains 16 specifically chosen ingredients, and costs €25.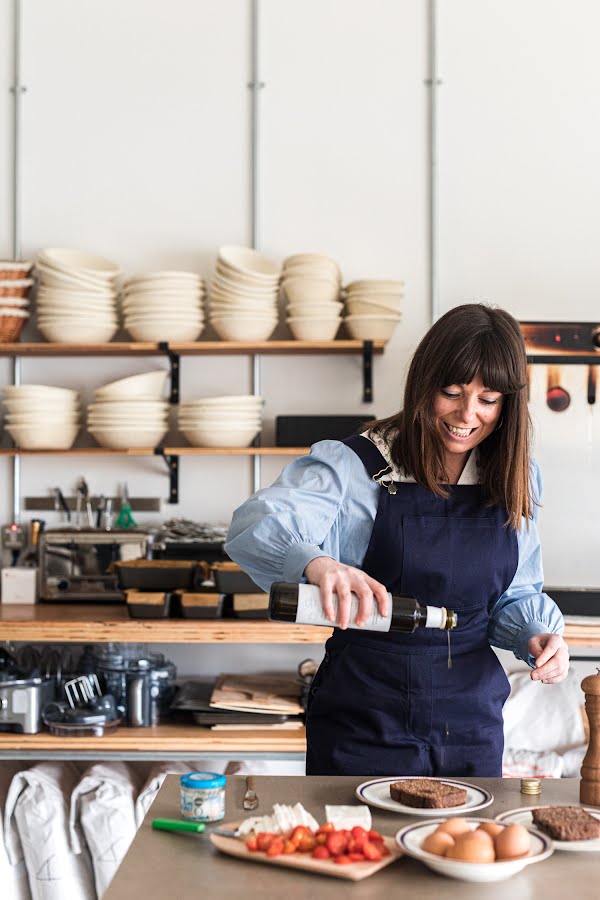 Soon, they will be packed up and express shipped around Ireland and the UK to a growing number of fans. The Happy Tummy Co's founder, Karen O'Donoghue, emerges into the large, industrial space – open-plan bakery at one end, mini store at the other, with plenty of room in the middle for events, workshops or, in this case, photo shoots. She too is warm and welcoming, and before long a slice of the bread buzzed about by Goop (they called it "legendary") and beloved by Goldie Hawn is in front of me. It is tastier and far less dense than I expected for something many have described as "medicinal", paired beautifully with soft boiled eggs simply finished with a crack of black pepper and sprinkle of sea salt.
Recently relocated from London to Westport, Cork-born Karen has followed a varied and interesting path to get to this point. Part business owner, part baker, part scientist, part educator, she developed the initial recipe for the bread during a feverish and industrious 18 months while living in Hackney in 2012 and 2013 – though the seed was planted many years before that. "I was born with genetic IBS," she explains. "So as a child and going into my teenage years, I always had a bloated stomach. My brother and sister, who were eating and living in the same way as me, had very different body shapes to mine."
Karen remembers there was little by way of holistic health support, and even less of a conversation around digestive issues. "There was no language or dialogue around, 'Why is Karen in the bathroom for 20 minutes? Why does Karen look six months' pregnant, even though she's 12?'" Karen says she "just accepted it as part of life" until she turned 20, when she lost her mother. "It was a pivotal moment for me," she remembers. "I was seeing all the chemo and everything that my mum was on, but I was also seeing the healers and the spirituality she engaged with." Her mother's open-minded attitude inspired Karen to explore an alternative approach to tackling her IBS. She set about researching and recipe testing. "I chose bread as the initial product because it's universal. There's a bread culture in every country," she explains. "I wanted to do it through a food approach, because not only do I love eating, but I have always intuitively known that grains, nuts and seeds were where my answer lay, just because they're so potent in fibres, minerals and vitamins."
Those 18 long, reclusive months were punctuated with 3am starts and 11pm finishes. Karen, who says maths and science were her best subjects at school, was reading half a dozen research papers a day on microbiome science. She came up with a mathematical equation based on how our gut bacteria likes to eat. "This equation seemed very obvious to me, and at the time I was really shocked that no other food business, food brand, or indeed dietitian or doctor was approaching health with this equation in mind," she recalls. "But it's still the case today. And that's ten years later, which blows my mind."
"Only when your gut is nourished can you nourish every other part of the body," she continues. Fibre is critical to good gut health, and the vast majority of people in Ireland – as many as 80 per cent – are not getting enough fibre in their diets. "I would describe most people in Ireland as malnourished," Karen asserts. "Before the industrial revolution, we were eating between 50-100 grams of fibre a day. Now, on average, that's down to 13 or 14 grams. Therein lies the answer to why we have autoimmune diseases, lots of inflammation, lots of mental health issues, and why constipation and IBS are all on the rise."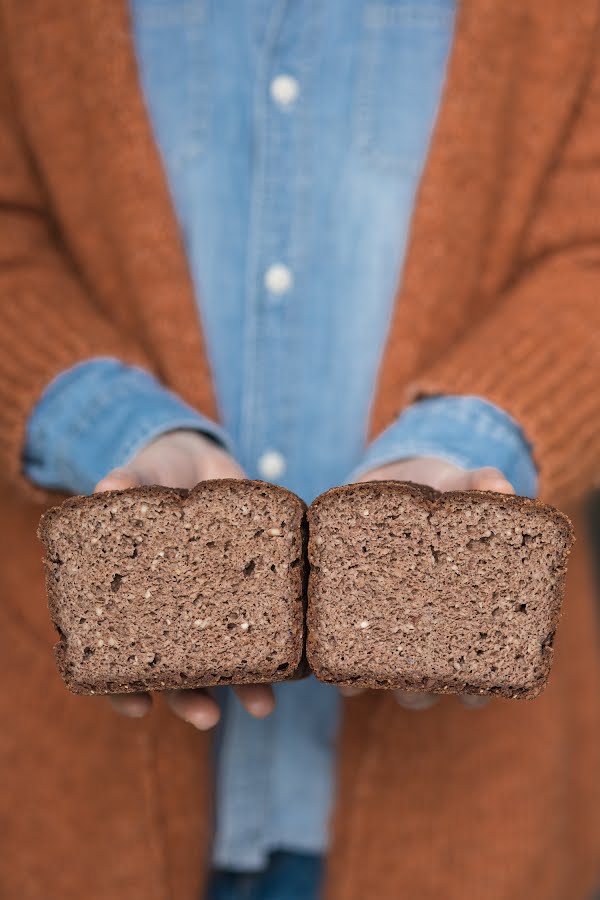 Though very much a believer in the power of mainstream medicine where it's needed, she reckons many of us are too quick to go to a GP or reach for the paracetamol instead of delving into the effect nutrition – or a lack thereof – might be having on our health. Karen says her bread "completely eradicated" her IBS symptoms, and has gone on to do so for thousands of people. It wasn't long before her loaves built an organic, word-of-mouth buzz in Hackney and surrounds. It was quickly dubbed the "magic poo bread", multiple bakeries popped up around London, and avid endorsements followed (including from Goldie Hawn, who reportedly brought eight loaves back to the US with her and sent Karen a message to thank her for the difference it made for her and her son's IBS).
Karen's enthusiasm and openness also resonated, removing the stigma around discussing IBS symptoms, digestive
issues and bowel movements. "Ok, hope this isn't TMI but I'm doing perfect poos! They're like model poo citizens!" enthused one happy customer. Karen was named Gut Health Specialist of the Year, was invited to speak at Soho House and was a judge at the World Bread Awards.
Karen's ability to turn cold, hard scientific facts into accessible and practical information led to talks at festivals, clubs and schools. "It got to the point where I realised that the product isn't bread anymore – it's education. So I needed to set up a school."
The perfect storm of Covid and Brexit made her re-evaluate where to live, and she found herself drawn to Mayo. Here in Westport, Karen is part of a growing community of sustainably-minded food growers and makers. She sources many key ingredients locally, hosts workshops and is eager to ensure her knowledge and products can benefit the wider community. "There's a little ball of energy here, and such a world-class community of makers and growers. It's hard not to get excited about that and see how you can contribute," she enthuses. Her courses are in high demand, regularly attended by doctors, dietitians and nutritionists, while fellow bakers have dubbed her approach "inspiring and industry-leading".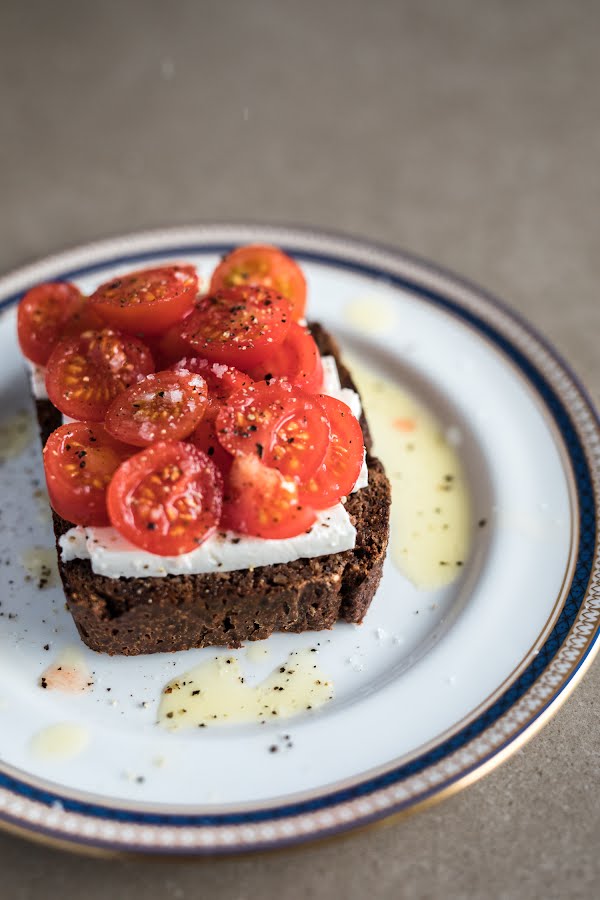 Through it all, her thoughts regularly turn to her mother. "That's always been the driving force," Karen says. "Growing up with her being sick and how that affected my family dynamic both mentally and physically – I never wanted other families to suffer in that way. But here is something I can do to help manage autoimmune diseases and ultimately reduce illness as people age. That's always been the mission, to leave the world a better place. And I can do that through bread."
Photography by Nathalie Marquez Courtney. This article originally appeared in the Spring issue of IMAGE Magazine.