Less than 25% of STEM jobs are held by women in Ireland: One woman makes it her goal to change that
Sponsored By
---
Sponsored By
Meet Alana Storan, the dynamic young woman leading PwC's Women In Tech programme, as she sits down with Jillian Bolger to talk about her passion to empower women to advance their careers in the technology space.
It was just over two years ago when a very ordinary morning coffee with a colleague proved to have an extraordinary outcome for Alana Storan.
Chatting with her colleague and friend Megan Maguire, the pair wondered whether it was possible to make technology seem less of a mystery, specifically to other women. Aware of the gender gap within their technology team at PwC, the pair were determined to address the imbalance.
"PwC Ireland is quite gender balanced," Alana explains. "We've a 53:47 ratio of female to male, but when you cut the data across the various teams in tax, assurance and advisory, we could see that there was a much higher proportion of men in technology roles, a common trend across all industries."
The duo saw that change was needed to improve diversity and, drawing on a PwC UK initiative, they set out plans for what has now become the Women in Tech network. With a mission to empower, educate and mentor women as they develop their careers in technology, Alana leads the programme, which has 330 members since launching in November 2019.
Female tech role models
Less than 25% of STEM jobs are held by women in Ireland, with just 5% in leadership roles. A global PwC survey shows that 83% of respondents found it impossible to name a female tech role model.
"For the Women in Tech programme, we want to encourage women that there's a long-term career in tech for them, and give them the courage to be their authentic selves. A diverse team that has different skill sets and different backgrounds is always the most successful team."
Holding Masters from UCD and Trinity College Dublin, Alana is especially interested in technology's role within healthcare and is aware that there may be a lack of understanding around what working in technology means.
"Women in Tech wants to bring the fun back to technology. We want people to know that a tech job doesn't mean that you'll be hidden in a basement coding on your own!" she laughs. "Technology means you'll be working in a team with other problem solvers finding solutions to issues." 
Studying STEM
The core pillars of the Women in Tech network are Advance, Develop, Retain and Attract, with the latter the hardest to achieve.
"We have more control over the first three, as we provide a supportive network," she explains. "Unfortunately, there are a lot less women than men who have studied STEM subjects so there's always an imbalanced pool of applicants for technology roles."
With supply an issue, she believes more organisations can help to get involved in from the earliest stages. "Part of this is educating women at an early age to know the possibilities of a career in technology and the range of possibilities."
PwC participates in a STEM Teacher internship programme every summer, where student teachers get to work on technology projects. "It gives them a great insight as to what a technology project might involve and helps them spread the word about tech's diversity." 
More male allies
Diversity plays a key role too. "We want to ensure that our job descriptions appeal to men and women." One of the ways this is done is through the use of specialist text software, which removes any bias in the wording of job descriptions.
"By taking time to chat with people and connect them with female role models working in technology teams, we've seen an increase in female applicants for digital roles." Male allies are key to the success of diversity, and Alana points to the significance of leadership support.
"These leaders have experienced the benefits of diversity themselves. At PwC our leaders are very supportive of our Women in Tech network, and other kinds of diversity and inclusion programmes we run.
"They want to make sure that they're giving the messaging that diversity is important and they're sending that down to their junior colleagues. It means that we've got male allies at all levels in the firm."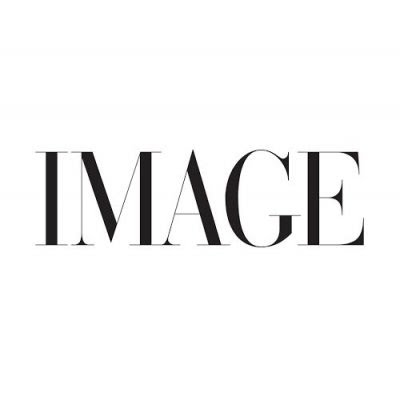 Digitally-enabled workforce
Two years ago, PwC had the ambition to become the most digitally enabled professional services firm in Ireland.
"That strategy for the future became essential as we adapted to remote working," Alana explains. "All the investment we put into technology, infrastructure, new tools and upskilling our people really paid off in terms of how quickly we were able to pivot and respond to the Covid-19 crisis."  
"A big part of its success is that our people own the change. They're upskilling themselves, digitising their work and increasing their value.  The programme gives them the freedom to take the lead and innovate. People get really excited about sharing solutions and ideas, and that enthusiasm is infectious."
Lean-in circles 
Women in Tech offers a mix of events, panel discussions, mentoring and lean-in circles.
"At our first Lunch and Learn in February 2020, we thought we may have 30 attendees. 150 people turned up, and 30% of these were men, which was great."
External guests are often invited to speak, including female CIOs and smaller start-ups. "There's a number of different organisations that have the same kind of mission to improve diversity and we've invited them to speak to our staff through panels and workshops."
Alana helped launch lean-in circles in the office too, and these are available to everyone. Comprising eight to ten people from different grades, genders and teams, they meet once a month and are a safe space to share experiences, learn from each other and support each other.
"We encourage everyone to be open in their circle and listen with empathy. Trust is crucial." 
The power of women in technology
Proud of her achievement, Alana loves that the idea for Women in Tech came from within the team and how they were given the right mix of autonomy and support to drive the initiative.
"By starting this network with just two people and seeing it grow to where it is today, I hope it inspires others who have an idea to speak up and find someone who shares their passion. When I set out on this journey, I wanted to find ways of making real changes in how women look at technology as a career.
"I'm proud to be empowering and inspiring women to feel that they have a place and can succeed in the digital world." 
---
PwC Ireland champions the growth and development of women in the technology industry. Their Women in Tech (WiT) network spans the entire globe. To find out more about the initiative and the opportunities on offer, log on here. For the full interview, go to image.ie.