Join our virtual event 'Cybercrime Protection': Best practice for your business
---
Want to protect your business against cybercrime? Join our event and get the facts from leading Irish experts.
As technology becomes more and more crucial to business, and as our work methods become more dynamic, so too does our exposure to cybercrime. What may once have been a concern to multinationals has now filtered through all sectors and company sizes and has proliferated into an ongoing merry-go-round of hacks, scams, and software piracy with associated ransom demands.
Perhaps you've already been exposed to breaches of cyber security, you've probably been fished or 'smished', and undoubtedly, you're keen to understand more about this invisible crime and the detrimental effect it can have on your business.
Our next IMAGE Virtual Business Event, in partnership with PwC will explore the world of cybercrime, with three key experts in the field: Detective Chief Superintendent Pat Ryan, Garda National Cyber Crime Bureau; Gayatri Soma, senior manager, privacy and cybersecurity, PwC; and Joseph Stephens, head of engagement, National Cyber Security Centre, moderated by IMAGE contributing editor, Melanie Morris.
Over the course of the virtual event, we'll learn the following:
What is cybercrime? What are the biggest threats?

How can we measure our levels of exposure?

How can we protect ourselves, our businesses and/or our divisions from threat?

Ransoms – to pay or not to pay?

Hear case studies of businesses that have been exposed to cyber-attacks and

how they coped

Discover how to keep ahead of cybercriminals

Learn sensible next steps for individual and business protection that will help
When & Where
When: Wednesday, March 22 at 12:30pm
Where: A virtual event to enjoy at your convenience
Tickets
How to register: Register below for this free-to-access virtual event, which can be viewed live, and on playback, to ensure you get the most from the session. All registered attendees will receive a link to access just before 12:30pm.
Missed the event? Watch it on demand below:
Meet the speakers
Gayatri Soma, senior manager, privacy & cybersecurity, PwC

Gayatri Soma is a senior manager at PwC within the cyber and privacy practice. Her main area of expertise lies in data privacy and she is further skilled in a range of information security domains. She has worked in several global markets which include South Africa, the Middle East and the EU. Her experience spans multiple clients from different industries including medical insurance, financial services and consumer goods.
With over a decade of experience in IT consulting, she has assisted clients in developing and implementing pragmatic data protection solutions. Her approach is focused on the delivery of data protection services that are tailored to meet clients' specific needs. She has assisted clients to mitigate and manage privacy and security-related risks by developing and implementing practical controls. 
Gayatri is passionate about collaborating with clients to operationalise data protection, ensure compliance with applicable privacy legislation (locally and globally) and implement industry best practice data privacy solutions.
Pat Ryan, detective superintendent, Garda National Cyber Crime Bureau

Pat Ryan has been a member of An Garda Síochána for over 28 years and since 2019 is the detective superintendent responsible for overseeing operations at the Garda National Cyber Crime Bureau. The bureau is responsible for the investigation of all cyber-dependent crime in this jurisdiction, and it provides top-tier forensics for all digital media seized as part of national investigations.
Prior to this appointment, Pat was attached to the Garda ICT Division for 22 years. As superintendent responsible for IT operations and security, he was responsible for the strategic and tactical planning, operation and deployment of all IT systems within An Garda Síochána.
Over the years, Pat has represented An Garda Síochána at various EU meetings, including Europol, Interpol, ENLETS, EU-Lisa and was responsible for the delivery of a number of Garda Organisational IT systems. He currently represents An Garda Síochána as a board member of the European Union Cybercrime Task Force (EUCTF) and is also a member of the Interpol Global Cybercrime Experts Group. Pat holds a Master's Degree in forensic computing and cybercrime investigations from University College Dublin.
Joseph Stephens, principal office, head of engagement, National Cyber Security Centre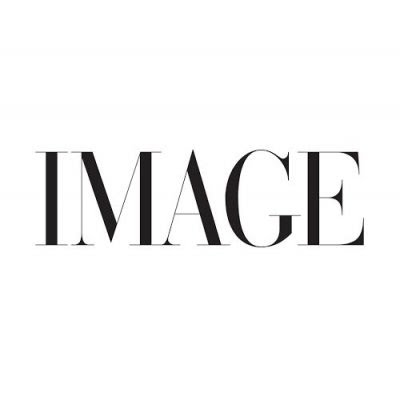 Joseph Stephens is the National Cyber Security Centre's (NCSC) head of engagement. He served as an officer in the Irish Defence Forces for 14 years, specialising as a technical exploitation operations manager for Ireland's Special Forces unit in the Army Ranger Wing. 
His team in the NCSC leads the development of the State's cyber security risk analysis and risk management measures, collaborating with the public and private sectors to defend against cyber threats to government networks, critical infrastructure, public bodies, private industry, and citizens.
Joseph represents Ireland on a number of international cybersecurity forums including the EU NIS Cooperation Group, the EU Cybersecurity Crisis Liaison Organisation Network (EU-CyCLONe) and the US White House's Global Counter Ransomware Initiative (CRI). He also leads the NCSC's work on securing telecommunications networks, including implementing the EU 5G Security Toolbox. Joseph was awarded a Fulbright Cybersecurity Scholarship and travelled to Boston College in 2022 as a visiting scholar to conduct research relating to the protection of critical infrastructure from cyber threats.
Get your (complimentary) ticket now!
Missed the event? Watch it on demand below: