---
Sponsored By
Sponsored By
The IMAGE Business Club presents our Careers in Conversation series with career coach Sinead Brady, exclusive to members (join the club here). This virtual seminar series will furnish you with the toolkit to help YOU identify your next career steps and future-proof your position in the workplace, covering topics from opportunity and boundaries to stress, wellbeing and productivity.
Over six modules, we will cover content based on emerging research, that explores non-linear careers, in the paid and unpaid 21st-century workplace and in the context of life.
Each conversation aims to give voice to a stand-alone key concept and provide thought-challenging key takeaways. They will all include an exclusive helpkit with three key takeaways from the conversation and a practical checklist to follow.
Seminar 3: Your Boundaries

Available December 2, 2021


Managing the boundaries between work and life is not easy, so when the quest to manage "work-life balance" feels more like another 'to-do' than a real break it is time to re-establish some boundaries and set your non-negotiables.
To achieve this we:
Explore the myth that is work-life balance and swap it for a practical way to manage

the boundaries between work and life (particularly when work and life share the same space)

Define your non-negotiables

Identify your support circle

At the end of this conversation you will:
Feel free of the pressure that work-life balance creates

Discover if you are a work-life integrator or a work-life segmenter

Know what you need from a physical, personal and professional perspective so you

can be your best self in life and work

The best way to feel your best self is understanding what you need and when you need it. Understanding and putting your non-negotiables into practice, one small step at a time, will put you on the right path.
Introducing the IMAGE Business Club, in partnership with PwC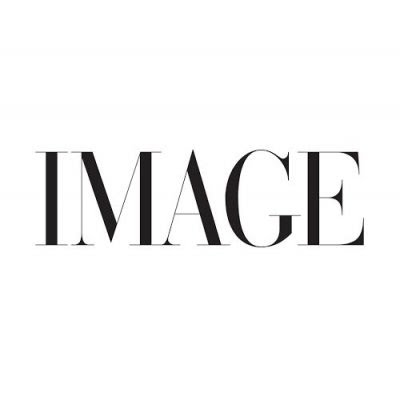 Elevate your Career with the IMAGE Business Club.
For over 40 years, through innovative and trusted business events, IMAGE has championed and built a community of influential businesswomen. Now as we launch the next generation, we want you on board to enable and empower you to elevate your career.
As members of the IMAGE Business Club, you'll have access to the tools, knowledge and a network that can truly shape your career. At a time when a fundamental shift is happening for women in the workplace, we're bringing together the most inspiring female trailblazers from across the sectors. And we think you belong in the club, join here.
The IMAGE Business Club is a place where creativity, diversity and ambition can really shine – what more could you want for your career?
What to expect
Shaping the Future of Your Career with Sinead Brady – A virtual seminar series furnishing you with the toolkit to help YOU identify your next career steps and future-proof your position in the workplace.
Upskill to Unleash Your Full Potential – With our 'How-To' event series. Acing the hybrid world with confidence with Natasha Fennell, Director of Stillwater Communications.
Tackling the Issues Facing Women in the Workplace – With Dearbhail McDonald; kicking off with a deep dive into the future of work for Irish women and an exclusive interview with the Minister for Finance, Paschal O'Donoghue.
Work, Rest & Slay Podcast – Melanie Morris speaks to some of the most compelling Irish and International people in business, spilling the truth on the real secret sauce for a successful career. Our first business podcast series features Fiona Dawson CBE, Global President, Mars Food, Multisales and Global Customers.
Benefits for IMAGE Business Club members
Member Value worth over €450
For €246 a year access:
An IMAGE Business Club Luxury Welcome Gift worth over €150*
6 issues of IMAGE & Image Interiors Magazine delivered to member's door, and access to all premium content on image.ie €99
PLUS ALL MEMBERS RECEIVE ACCESS TO:
Six 'Careers in Conversation' modules with Career Coach Sinead Brady
Access to a 1:1 Coaching Session
Six 'How to' Business Club Events
Networking opportunities with IMAGE Business Club Patrons
Access to the IMAGE Business Club Hub with exclusive premium business content
Early access and discounts to IMAGE Businesswoman of the Year Awards and Business Summit events
Exclusive competitions
*Terms and conditions apply. The gift is only valid on postal addresses to the Republic of Ireland. Please allow 28 days after the offer closes for receipt of the gift. IMAGE Media reserves the right to vary their prices from time to time and any price adjustments will be advised.
---
We would love to discuss what joining our Business Club could mean for your team further so please don't hesitate to get in touch with us at [email protected].