Calling all entrepreneurs: Join our event and learn what's next for Irish business
Sponsored By
---
Sponsored By
What's new in Irish entrepreneurship? Find out at our virtual event on June 28, where top business leaders will share key strategies for success and how to future-proof your business.
"The best way to predict the future is to create it." — Peter Drucker
In 2022, the business landscape has never been more exciting, reaping considerable and varied rewards; but it's also never been more precarious. As founders rise to new challenges whilst applying learning from recent years of obstacles and adaptivity, there's a lot to take on board in steering a venture to success. 
And so, IMAGE Media in partnership with PwC, presents a very focused session calling on those at the frontline of entrepreneurship to identify the best path forward for Irish business founders and leaders.
Over the course of this virtual event, our panel will analyse what's changed in Irish entrepreneurship and what hasn't. Where is business going? What potential is out there? And what difficulties need to be identified and overcome?
Join us and learn from field leaders. Our panel includes Jennifer Melia, technology and services manager at Enterprise Ireland, Gráinne Mullins, founder of Grá Chocolates, Mairead Harbron, tax partner at PwC, and moderator Melanie Morris, IMAGE contributing editor.
We'll Discuss:
Who is best in class? What are they doing, and what can we learn from them?

Control the controllables – where should we focus our energies for optimal success?

What help is out there? We'll cover available funding, mentorship and entrepreneurial programmes and how to access them.

Future-proofing your business – how to create a succession plan to give your venture longevity without your constant input.
Entrepreneurship: Steering to Success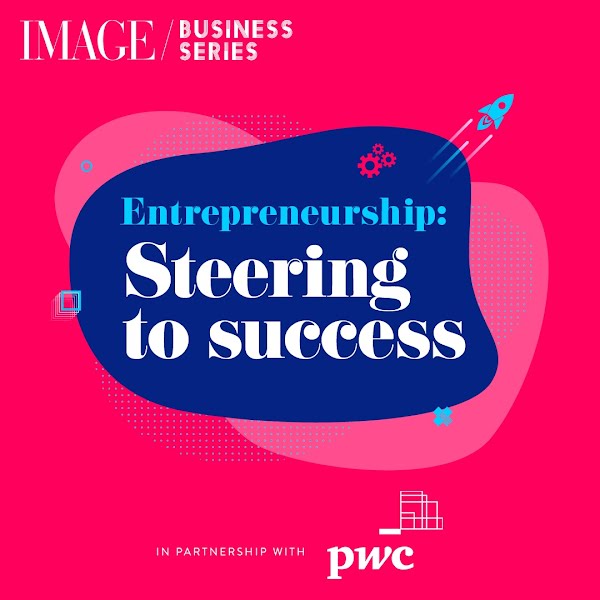 When & Where
When: Tuesday, June 28 at 12:30pm
Where: From the comfort and safety of your own home or office
Tickets
How to register: Register below to secure your ticket. All registered attendees will receive a link to access just before 12:30pm.
About The Speakers
Mairead Harbron
Tax Partner, PwC
Mairead Harbron is an experienced tax advisor at PwC who specialises in advising high-net-worth individuals, owner-managed businesses and partnerships in relation to personal tax matters, succession planning, structuring ownership of investments and property transactions. She also has significant experience in advising private businesses on management incentivisation and retention of key employees. Mairead has a particular interest in female entrepreneurship and female leadership in owner-managed businesses.
Gráinne Mullins
CEO, Grá Chocolates
Luxurious and decadent, Grá Chocolates are exquisite artisan confections made with love in Co Galway. Created and crafted in small batches by award-winning pastry chef, Gráinne Mullins, each exquisite chocolate is meticulously made and painted by hand. Combining the finest raw ingredients with native Irish flavours, the genesis for Grá Chocolates is Gráinne Mullins, a pastry chef with over ten years' experience in high-level, fine dining establishments.
Gráinne is the current holder of the Eurotoques Young Chef of the Year title and has amassed over 10,000 social media followers for her chocolate and dessert designs. The innovative, responsive and stylish chef has a huge audience and fan base in Ireland, the EU and beyond. This has already proven to be a very important show window to her market, and she has been consistently posting about her chocolate creations generating a pre-launch buzz for when and where followers can buy her product. High-worth followers such as Neven Maguire, JP MacMahon and Jess Murphy are all endorsing her chocolates' unique, eye-catching designs and delicious fillings.
Jennifer Melia
Technology and Services Manager, Enterprise Ireland
Jenny joined Enterprise Ireland after completing a BSc and PhD in Chemistry in UCD. In the 1990s, she worked closely with Ireland's third-level research community in commercialisation and industry research and was based in Trinity College for several years. She also managed EI's research and innovation programmes between industry and third-level research institutes.
Jenny was the Irish liaison for EU nanotech and advanced materials funding programmes and was appointed by the EU Commissioner to their High Level Advisory group. She spent a decade working closely with EI's food and beverage clients – from start-up and scaling to global players, and subsequently worked with SMEs across all sectors and regions across Ireland. She joined the High Potential Start Up team in May 2019 and was most recently appointed manager of EI's new technology and services division.
Tickets
How to register: Register below to secure your ticket. All registered attendees will receive a link to access just before 12:30pm.
Missed the event? Watch it on demand below: