'The pandemic fuelled some of the most creative work we've done as a team to date'
---
Forced to reconfigure how it delivered its training to young people with intellectual disabilities, Irish charity Blossom Ireland looked at the pandemic as an opportunity for growth.
A qualified engineer and mum, Auveen Bell co-founded Blossom Ireland, a charity centred on creating equal opportunities for all by providing skills-based training for young people with intellectual disabilities. Blossom Ireland also provides bespoke support, advocacy and information for both the young person and their family during important transition periods in their life.
In 2019, Auveen was runner up for IMAGE Social Entrepreneur of the Year, and a lot has happened since then. We catch up with her now to find out how she guided and transformed Blossom Ireland from a Dublin-based charity to a national one during a pandemic.
Since the IMAGE Businesswomen of the Year Awards 2019, the world has changed completely, how has the last two years been for you and your business? Does your business look very different now?
The last 2 years have been challenging to say the least but we have also had an unprecedented period of innovation and growth that saw us move from being a  north Dublin-based charity to a national one.
 In 2019 we delivered skills-based training out in the community to approximately 36 young people with intellectual disabilities (ID), while in 2021 we worked with over 70 young people across Ireland and through schools, disability day services, youth groups and in their homes.

What has been the biggest challenge for you and the business in the last two years?
Securing ongoing funding to enable us to develop and deliver the much needed skills-based training for young people with intellectual disabilities. We had just launched a large corporate sponsorship drive in March 2020 that had to be abandoned as corporations dealt with their own challenges. We have also had to look at new approaches to traditional fundraising events which continues to be a challenge.

During the pandemic, many businesses were forced to pivot their business model and plans. How did you chart the way through 2020/2021?
While our main vision and mission have not changed but the manner in which we now deliver our programmes couldn't be more different. We moved from working with 36 young people with ID every Saturday in Dublin's northside to delivering a hybrid model of education on a digital platform that is fully accessible to all kinds of learners. This new model enables us to work with them at their own pace and in a place where they are most comfortable and feel most supported.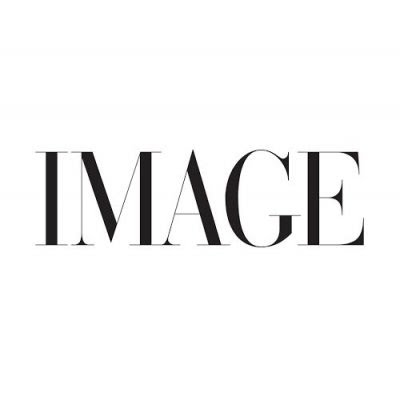 What have been the biggest learnings from the pandemic, both for you as a leader as well as the business writ large?
To witness the incredible resilience of the Blossom team after we were sent home from the office so abruptly was very humbling. Despite all of the personal challenges each of us faced (childcare; isolation; fear and uncertainty to name but a few) everyone's priority was the duty of care we have to the young people who were attending our programmes. Once space was created for everyone to share their worries and to be listened to, we all then worked as a collaborative, understanding that we would do the best we could while juggling everything.
So I guess the biggest learning as a leader for me was that by listening to and understanding each team member's position the rest would fall into place. Also, it is important to remember what my mother always tells me – everything passes, no matter how difficult it may seem in the moment!
In terms of business, I feel that the level of adversity experienced due to the pandemic fuelled some of the most creative work we've done as a team to date. We tried out methods of delivery that we would probably have been very hesitant to try under normal circumstances. To quote another old adage – necessity is the mother of all invention!

With the benefit of hindsight, is there anything you would do differently?
Maybe I'd have made more of an effort to dress better for the Zoom meetings or at least use the built-in filters more! I also hope that I thanked my team often enough for the incredible way they responded to it all.

Are there any individual working habits you established during the pandemic that you hope to retain?
I love the freedom of flexible working. While I really enjoy and need the energy of working with people in person, at the same time it's great to have one or two quiet days at home to get stuck into some of the more strategic work.

The Great Resignation saw many people switch careers during the pandemic. How do you feel companies need to shift to align with new employee demands?
For me, I think it is really important to build an ethos of trust and productivity within a team. To understand that people have lives outside of work that matter to them more than work but if given the space to attend to both they will produce quality work within the required timeframe and probably to a much higher standard. They will probably be much happier employees to with huge loyalty to the company. That has been my personal experience at Blossom Ireland anyway.

What's the one leadership skill you wish someone had impressed upon you when you were starting out?
Don't sweat the small stuff as it generally all works out in the end (even if the result isn't what you had envisaged!)
Any other little nuggets of knowledge you'd like to share?
Embrace change and adversity, it can bring huge personal growth and experience.
The 2022 IMAGE PWC Businesswoman of the Year takes place on Wednesday, April 20, 2022, from 6pm in The Clayton, Burlington Road, Dublin 4. Order your tickets below or join our Business Club today and receive a discounted ticket.