9 things we learned at Invest In You
Sponsored By
---
Sponsored By
Last night, we hosted our latest IMAGE Business Club networking event and heard from three powerhouse speakers. They shared these key insights.
An integral part of our IMAGE Business Club is hosting live networking events so that women working in all industries can come together to connect, upskill and inspire.
Yesterday evening, we gathered at The Westbury in Dublin for an exciting IMAGE Business Club event, Invest In You, where dynamic experts shared insights and useful tools to help us prepare for a stronger, more productive, more rewarding future.
We learned the unique ways that women behave in key decision-making moments, and how we can steer ourselves into an enjoyable, productive, high-performance zone. Our panel included personal trainer, nutritional coach and broadcaster, Nathalie Lennon, director of wealth management at Key Capital, Seonadh Johnson, and health and lifestyle coach with Zestivo, Elizabeth Whelan.
Health and nutrition
1. "Establishing a diet means educating yourself on healthy eating." – Nathalie Lennon
It's important to take ownership of your wellness and not fall into fad diets. "Be educated, not dictated," says Nathalie. A healthy lifestyle practices balance between movement, nutrition, sleep, financials and career. Think of these five spheres as a Venn diagram that overlaps, and the centre is always shifting. Our goal is to strive for that sweet spot in the middle, which can manifest differently in various stages of our lives.
2. "Feel good, then look good." – Nathalie Lennon
In today's world, we often reverse this order and try to prioritise the way we look over healthy choices. Nathalie encourages us to first establish practices that make us feel good, and then looking good may come naturally later on. This includes finding a form of movement you truly enjoy, whether it's walking, yoga, sport, etc. as well as forming a healthy relationship with food. With each meal, make sure you have a well-balanced plate: 1/4 carbs, 1/4 proteins (cooked in healthy fats) and 1/2 colour (an array of cheerful fruits or veggies).
3. "Accountability is key." – Nathalie Lennon
When making positive lifestyle changes, it's essential to establish a system of accountability, whether it's in regards to fitness, career, etc. Find a coach or like-minded people that you can check in with and who encourage you to prioritise your physical and mental health. Also, don't be afraid to set some boundaries with others in your life and protect your energy.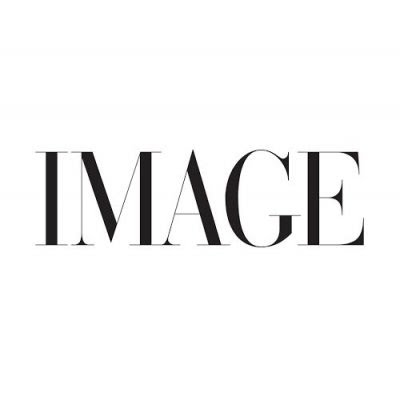 Budgeting and finance
4. "Sleep and financial management are intrinsically linked." – Seonadh Johnson
When it comes to women and investing, Seonadh says, we tend to think more naturally. We think of stakeholders and our broader network that our financial decisions will influence. Making sure we have those long-term provisions in place will help keep our minds from spiralling into worrisome thoughts and lead to a deeper night's sleep.
5. "Women make 80% of household decisions, but we have 1/3 of the money in our pockets." – Seonadh Johnson
When it comes to financial basics, Seonadh recommends having the following funds in place: a budget for paying off debt, your day-to-day spending, savings, retirement and an emergency pot, with enough to live off of for three months. This is a great way to be prepared if you have to change jobs, take time off work, etc. As women, we are more risk-adverse but having these funds in place turns this into risk-awareness.
6. "Don't compare your beginning to someone else's middle." – Seonadh Johnson
Financial advice is not one size fits all. If a friend gives you advice, take it with a pinch of salt and consult a professional before making any big decisions. When you do consult someone, ask the right questions and don't be afraid to ask all the questions. For example, 'Are you showing me all my options?'. Also, it's important to diversify and make sure you have multiple sources of income.
Lifestyle and mental health
7. "As a human, there are four levels of being that we exist as: 1) You go with the flow, 2) You get a wake-up call, 3) You live your life on purpose with purpose, and 4) You live a joyful life." – Elizabeth Whelan
We often get stuck between levels three and four because of imposter syndrome, which Elizabeth calls 'our inner gremlin'. This creature whispers limiting beliefs and causes us to practice negative, learned behaviours. We have to break this cyclical pattern to find joy.
8. "The most sabotaging thing in your life is your way of thinking." – Elizabeth Whelan
We need to realize that we are the most important thing in our lives because if we're not right in our mind or body, we can't be there for anyone else. Be aware! This means that every time you have a negative thought about yourself, stop it in its tracks and say an affirmation instead. Elizabeth recommends reciting lofty questions like 'Why am I so amazing?' or 'Why are things always working out for me?'. Eventually, you'll start believing them.
9. "When it comes to living a healthier lifestyle, start small, start with fear – whatever you do, just start now!"- Elizabeth Whelan
If you change your life by one per cent per day (AKA forming minuscule positive habits), your life course will change for the better before you know it. Elizabeth encourages everyone to not put things off but start prioritising themselves now. Her mantra is: 'Make the rest of your life the best of your life.'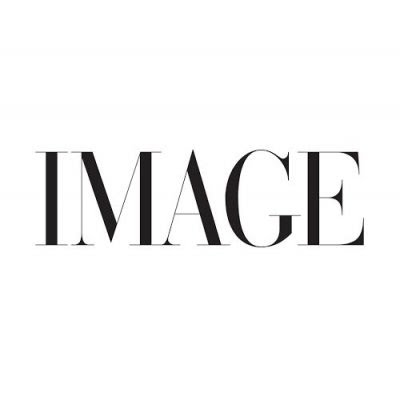 Gifts & Prizes
We hope that each attendee enjoyed their luxury gift from Seoulista and congratulations to  Sinead @thehappyme on winning the LANDA CASTANA day bag (worth €520!). If you weren't the lucky winner then why not treat yourself? LANDA is offering an exclusive 20% discount to event attendees with code IMAGE20. Discount code valid until the end of October.
If you were able to attend, we hope you enjoyed the event and we'd love to hear any feedback, big or small, especially on any topics you'd like us to cover next time. Please take a few minutes to fill out this event survey.
Also, if you are NOT an IMAGE Business Club member and would like to join and take advantage of the club's many benefits (like free networking events), we are offering an exclusive discount for a limited time. Event attendees will receive €55 off Business Club membership when they enter POWERUP at the checkout.
We look forward to seeing you all at the next event!