Buying Christmas presents for the person who has everything can seem like an insurmountable task, but a few deep breaths and a look through our list of suggestions should have you covered.
Buying Christmas presents can be extremely stressful! I don't think we talk about that enough. There's a certain amount of guesswork (and mindreading) needed to be good at it and no matter how well you know a person, you always run the risk of completely missing the mark.
Maybe it's the overthinker in me, but my nerves take a serious beating as I watch my loved ones open their gifts up on December 25th… particularly those who seem to have everything. What does one buy the person who wants for nothing?!
My first suggestion would perhaps be an experience gift? Maybe you want something concrete to hand over on December 25th though, in which case the below suggestions will be of interest.
Sweatshirt
Audrey Hamilton Apparel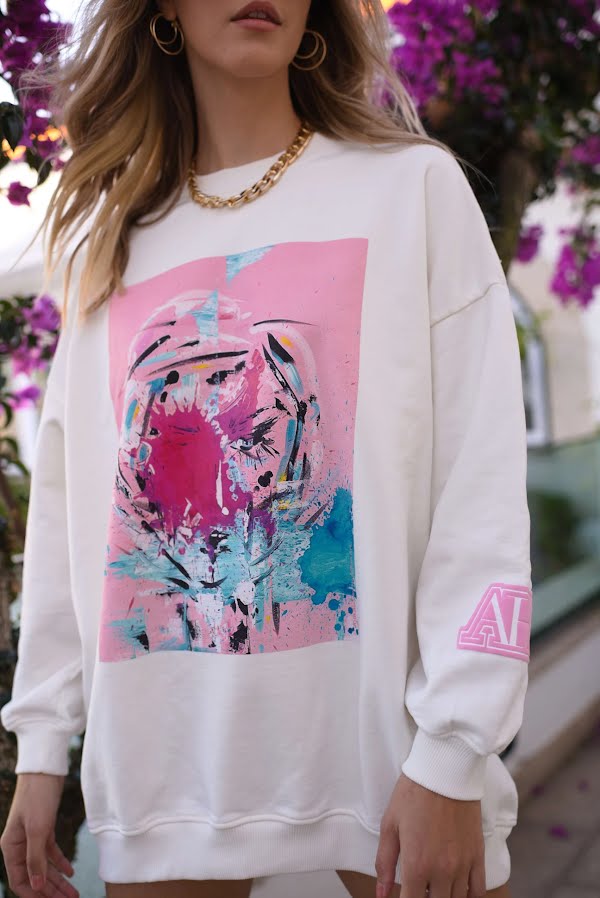 Designed by Irish pop artist Audrey Hamilton, each of the garments in her new apparel line are quirky, colourful and full of character. An extension of her creativity and her first foray into the world of fashion design, the brand ethos is simple: "Be bold, you are already beautiful", a colourful sweatshirt will only make you feel even more so. Essentially gorgeous pieces of wearable art, the line (which only launched just last month) is made up of three key designs (available in five different colourways) and includes both sweatshirts and joggers for ultimate comfort. Taking inspiration from some of Audrey's most iconic prints, it's this Hot Mess sweatshirt that first caught our eye… and we haven't been able to stop thinking about it since.
Print
Print by Fuchsia MacAree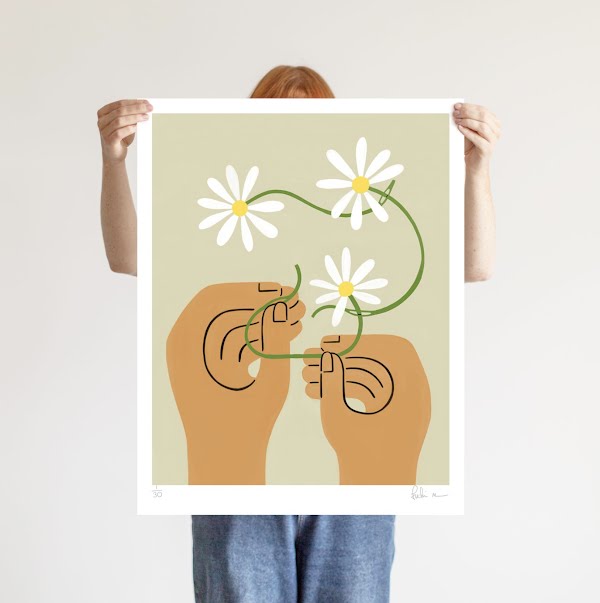 Prints are a great way to bring some colour and personality to a room. They're also probably something that you wouldn't necessarily buy for yourself. My saved folder on Instagram is populated by an array of different Irish-made creations I'd love to adorn my future house with… but they're pushed further and further down the wishlist as other, more pressing, expenses replace them. Rent, groceries, fresh flowers that aren't necessarily a need but I've taken to classing them as such. Fuschia MacAree is an Artist and illustrator living and working in Dublin. Known for her playful character-based illustrations, her work highlights awkward moments, quiet interactions, and Irish oddities. Nothing more Irish than making daisy chains, now is there?
Case of wine
Winelab Bottle Project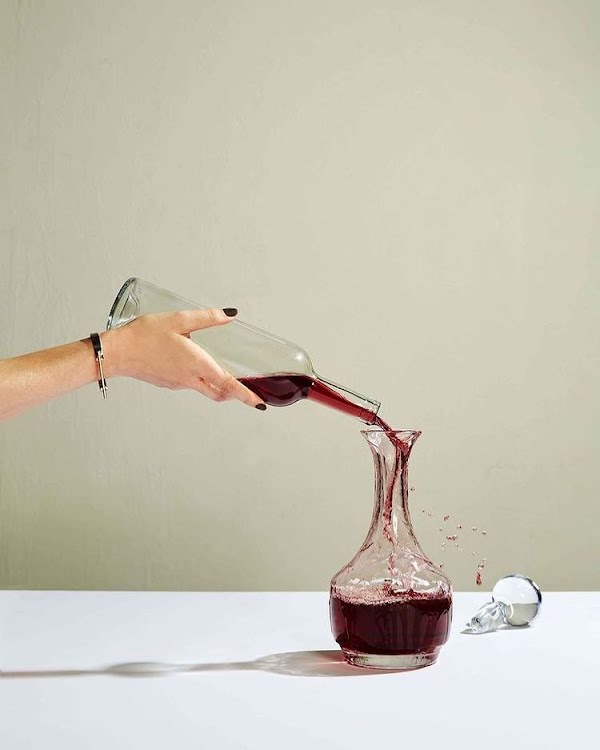 If you're a wine lover, then it doesn't get much better than the Wine Lab's Bottle Project. A home delivery curation service, it gives customers the opportunity to experience a range of different wines that they may not have thought to pick up before. Something they kicked off during lockdown last year, it's proved to be quite successful thus far and you can tailor it to your own specific tastes which makes it all the more appealing. Simply set your budget (prices start at as little as €65 including delivery), select a colour (red, white, or mixed), and then add a little bit about the type of wines you usually go for/why you like them. From there, it's over to the wine specialists who will curate a six-bottle box of wines chosen specifically for you.
Fabric shaver
Pilo fabric shaver by The Steamery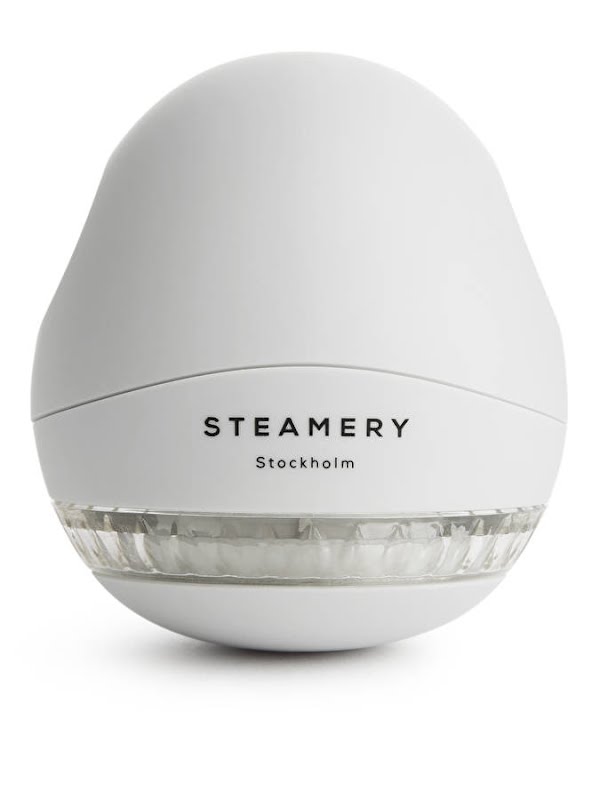 This may strike you as a weird gift to buy someone, but the reviews from those who have one pretty much speak for themselves. Kitted out with an engine that is apparently twice as powerful as any other fabric shaver on the market, the pilo from Arket works on all kinds of materials including wool, cotton, synthetic fibers, and even cashmere too. Once fully charged it can be used continuously for 50 minutes, meaning you have plenty of power to last you between charges. Each one comes with a USB charger, a small brush to clean it after each use and an instruction manual that will help you to get the most of out your new product. No need to battle with your ball-y jumpers ever again.
Calligraphy workshop
Calligraphy by MCW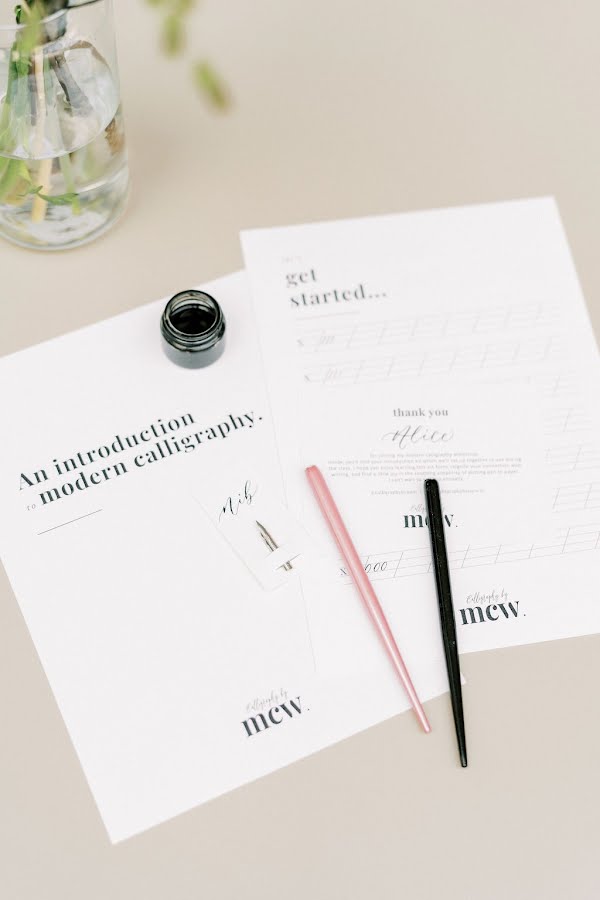 Christmas presents don't have to be actual physical gifts and experiences are a great way to appeal to those with a wide variety of tastes. From cooking classes to flying lessons to a masterclass in calligraphy – you name it, it probably exists. Marie-Claire Whelan is one such teacher sharing her talents with the world. A self-taught Irish calligrapher currently living in London, she first discovered she had a flair for writing five years ago. Revelling in the "simplicity and magic of putting pen to paper", she launched her series of virtual classes just recently and has been showing people how to make words "artfully dance across the page" since then.
Flower press
The Flower Press Company A5 autumn botanical press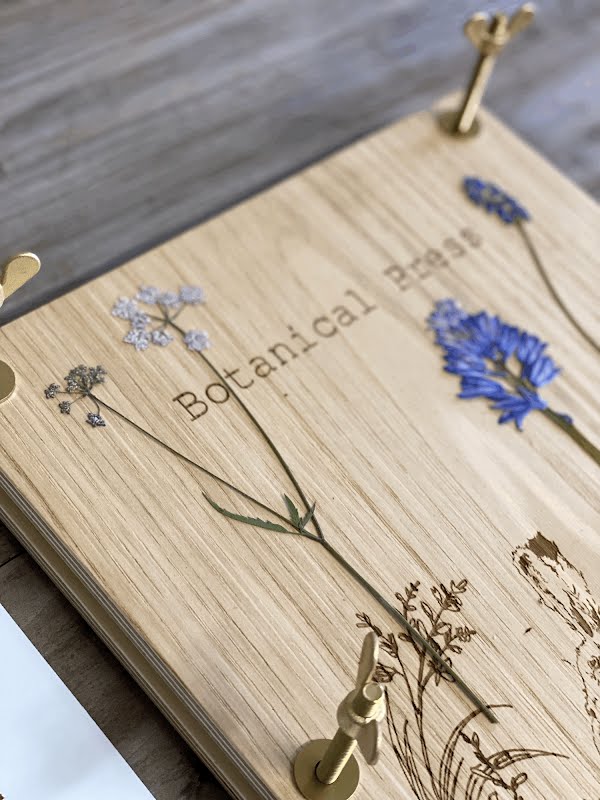 Interest in crafts surged during lockdown and it seems to be one of the few things that people are happy to carry over with them into their new normal. A thoroughly relaxing way to spend an afternoon, flower pressing is also a way to connect to nature and preserve the beauty of the Irish countryside around you. The Flower Press Company has several different styles, sizes and models to choose from – each one designed using birch plywood with brass hardware. This limited-edition autumn botanical press comes with some spring wild flowers and a wild hare etched on the cover. Hand crafted on the west coast of Ireland in a rural family-run workshop.
Electric toothbrush
Spotlight Oral Care electric toothbrush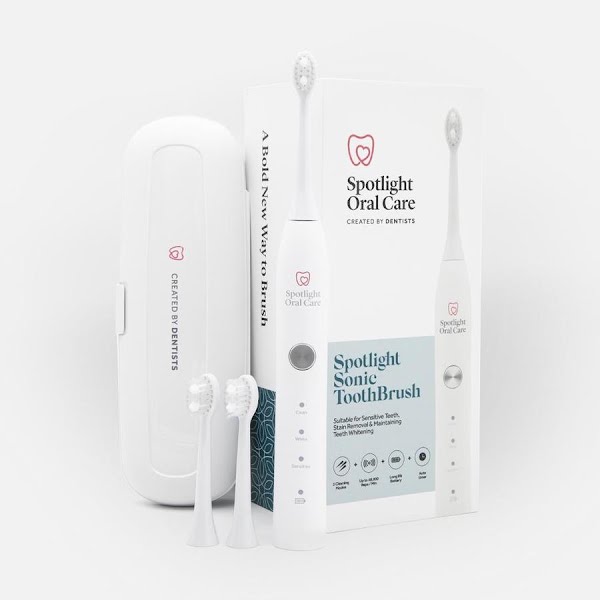 Everyone has (and uses) a toothbrush… but not everyone has an electric toothbrush, which really amplifies the whole ritual if you ask me. The Spotlight offering features three speed settings to suit all and comes with a protective travel case and three brush heads too. They also recently launched their Boots Star Buy gift set which includes a full set of teeth whitening strips, a teeth whitening pen, toothpaste, bamboo toothbrush (for when you inevitably forget to charge your electric one), dental floss, mouthwash, three hydrogel lip masks, a sonic facial cleanser, satin face mask and even a jade roller too. Great value for just €59.
Coffee subscription
Calendar Coffee subscription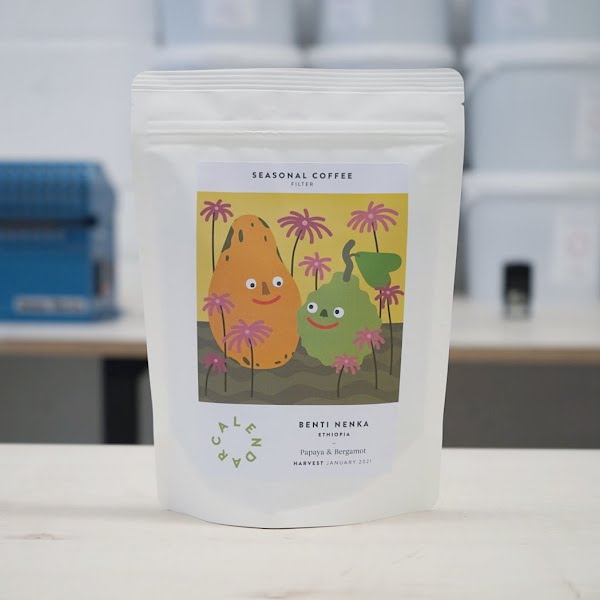 Very little compares to that first sip of coffee in the morning, which is why it's so important to ensure you have a healthy supply at all times. The devastation of opening the press to find the coffee has run out is something we wouldn't wish even on our worst enemies. Many Irish companies now offer nationwide coffee delivery but Calendar Coffee (based in Galway) is still one of our favourites. Think flexible delivery frequencies and first dibs on the coffees that have been hand-selected by the roaster team. Subscriptions start from €16 a month, and you won't be tied in to a contract either as you can adjust/pause or cancel at any time. Not that you'll want to, one sip and you'll be hooked.
Pet portrait 
Sarah Wickham pet commission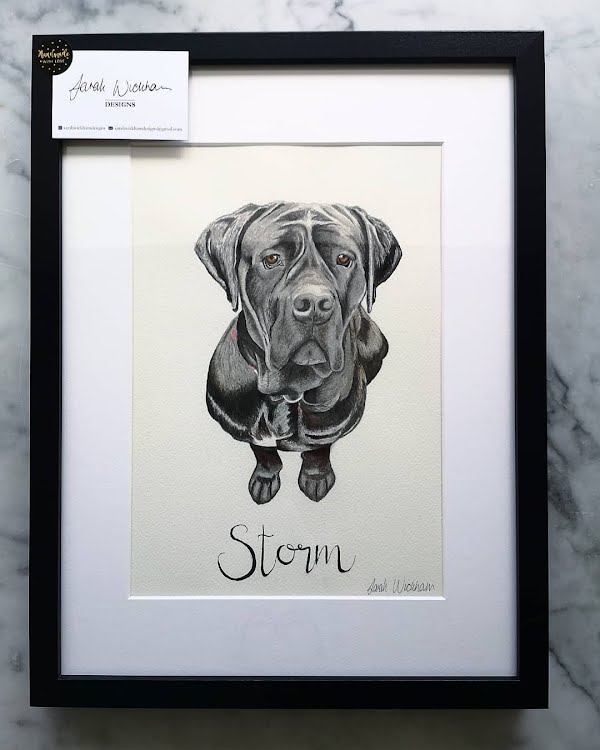 Another gift that you're unlikely to buy for yourself, but definitely one that pet owners will appreciate. Specialising in creating bespoke artwork using watercolour paint, Sarah Wickham has grown quite a following for her pet portraits in particular – though she also has some lovely landscapes, seascapes and nursery paintings available on her online shop too. Happily accepting commissions, she does have limited availability remaining for the festive period so best be quick. Most pieces start at €120 for 8X10 cm or €160 for A4 depending on the amount of detail.
In need of more great gift ideas? Head to The Ultimate IMAGE Christmas Gift Guide, with presents for everyone from new moms to tech bros and sulky teenagers. We may earn a commission if you buy something from any affiliate links on our site.