This minty natural roll-on deodorant has no business being this enjoyable
---
Everything you hate about deodorant is solved with this minty natural roll-on one.
You probably think I've lost it. That spending too long beauty trialling has made me lose my head and I need to step back from my pile of new beauty launches and recuperate. Maybe spend some time with people who think that shower water running on their face is a skincare routine. To step away from a state of mind that makes me call deodorant 'enjoyable.'
But you just think that because you haven't yet tried the Caudalie Vinofresh Natural Deodorant, €15, because it doesn't launch until June.
Now, let me start off right here at the first mention of 'natural deodorant' by specifying that there is no scientific evidence that your deodorant is dangerous to you. Your beauty products are not dangerous and don't let any brand try to scare you into buying anything. There are plenty of reasons why you might still want to find a more gentle deodorant or to switch to roll-on. Obviously, aerosols are bad for the environment and roll-ons last much longer. But there is still an element of ick attached to a roll-on and a part of us that thinks a natural deodorant doesn't have the ability to leave us feeling and smelling fresh.
Well, this one has no compromise with your standard aerosol. When you first open it, it's this pleasing, translucent dome, made of a blend of organic eucalyptus and prebiotic grape water that controls odour, hydrates the skin and supports a healthy underarm flora.
Unlike the roll-on deodorants of your past, it's a soothing, hydrating, clear, almost gel texture, so there's no white cast, no marks, no stickiness or tackiness and no dryness. Best of all is that sinus-clearing eucalyptus scent – it's like putting a thin layer of Vicks on your pits.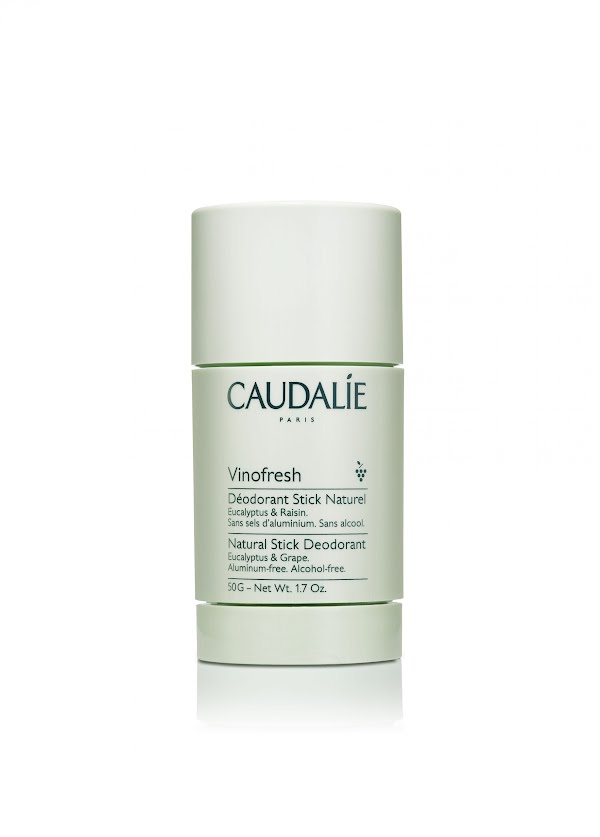 Caudalie Vinofresh Deodorant, €15
If you're sensitive-skinned, you need it. It's unisex and vegan with 98% natural origin ingredients and aluminium-free, bicarbonate of soda-free, alcohol-free, silicone-free and fragrance-free. It's suitable and soothing for sensitive skin, skin that gets irritated from waxing and shaving and can be used during laser hair removal treatments.
And finally, for the part of you that thinks you require a heavier-handed approach for your under-arm stink, here's how I know it really lasts all day. Last week I spent a day in a garden, on a day that the weather app gaslit me into believing was going to be miserably cold. I had dressed accordingly and it was a scorcher – do the weather app people not be embarrassed – but I wore a cosy but sad (read: hole-filled) t-shirt under my prepared-for-bad-weather clothes and therefore had to commit to the day's outfit by baking all day in a jumper. No worry for me though, because I stayed fresh all day thanks to the Vicks freshness on my pits.
If you still think I'm mad, try it. I have no doubt you'll be jabbering on about it to everyone too. Or maybe I need to find a re-introduction to society course.
Caudalie Vinofresh Deodorant, €15, launches in June.