The response to Lidl Ireland's recent period poverty initiative highlights the severity of hygiene poverty in this country. It's one of many initiatives fighting to ensure that no one in Ireland has to sacrifice their dignity when it comes to personal hygiene, writes Holly O'Neill.
When Lidl announced their Irish period poverty initiative, it made headlines globally. In partnership with The Homeless Period Ireland and The Simon Communities of Ireland, Lidl became the first retailer in the world to offer free period products in stores nationwide. Those in need can access the initiative by claiming a coupon each month through their loyalty app. For those without access to smartphones, Lidl donate period products quarterly to The Simon Communities, and with their sponsorship of Ladies Gaelic Football Association, they provide free hygiene products in clubs to break the cycle of young women who quit sport for reasons of period poverty.
Over 20,000 signed up for Lidl's period poverty initiative. That's 20,000 people in Ireland who never should have had to rely on the generosity of a supermarket to access basic hygiene products.
Period poverty, defined as a lack of access to sanitary products, hygiene facilities and menstrual education, and hygiene poverty, described as not being able to afford everyday hygiene and personal grooming products, are growing issues in Ireland that have been exacerbated by the pandemic. At a time when cleanliness is life-saving, more people on low incomes and experiencing homelessness are struggling to access basic hygiene. Throwing toothpaste or shampoo in the trolley is something most of us take for granted but one in six people in Ireland lives on an income below the poverty line. Tampons and toothpaste are not luxury items. Nobody should have to choose between dinner and deodorant.
This goes beyond an economic problem. Not being able to access hygiene products comes with stigma and shame, and can affect all aspects of your life from self-esteem to employment opportunities to the 61% of young girls surveyed by Plan International Ireland who say they miss school on their period. Having to choose food over toiletries will keep you alive but not having access to toiletries can stop you living.
A study from Plan International Ireland found that almost 50 per cent of girls aged between 12 and 19 in Ireland found it difficult to pay for sanitary products. Of the young women surveyed, one in 10 said they were forced to use a 'less suitable sanitary product' because of the cost. The Period Poverty in Ireland report, released in February, states that national data on poverty rates suggests as many as 85,000 individuals around the country may be at risk of period poverty. The report also highlighted that period poverty significantly affects those in minor and ethnic communities, abusive relationships and those experiencing addiction, homelessness and in refuges. When The Homeless Period Ireland surveyed 51 women from Direct Provision centres, 27 reported that they are still charged for period products despite the Minister for Children and Equality's confirmation that they are free in every centre.
"Most women and girls will have 12-13 periods per year with some using up to 22 tampons and/or towels per cycle," said the report. "Overall annual costs of period products for individual women, including pain relief, can be estimated at a minimum of €121."
Tampons and sanitary towels are not subject to VAT in Ireland but newer period products introduced after 1991, that might better suit some users and the environment – like menstrual cups and period underwear – are still taxed at the highest rate of 23 per cent.
One in six people in Ireland lives on an income below the poverty line. Tampons and toothpaste are not luxury items. Nobody should have to choose between dinner and deodorant.
Last year, Scotland became the first country in the world to offer free period products and in June, students in New Zealand will be able to get free menstrual products at school. In Ireland, the Free Provision of Period Products Bill 2021 is before the Seanad at committee stage, which, when enacted, will see the distribution of free period products in all schools, colleges, universities and other public buildings as well as through groups who support particularly vulnerable people. The bill states that "everyone who needs to use period products may obtain them free of charge."
While many local authorities and sports clubs have begun to provide free period products in their buildings, the bulk of the work being done right now to ensure people in poverty have access to essential toiletries is thanks to volunteer-led charities like The Homeless Period Ireland and The Hygiene Bank Ireland who collect and distribute toiletries to those facing hygiene poverty. "Period poverty, at its most simple, is a facet of poverty," says Claire Hunt, founder of The Homeless Period Ireland, who have been distributing donations of period products for five years. "If you're experiencing food poverty or fuel poverty, you're inevitably going to experience period poverty too. The impact I see is a loss of dignity. That is the goal of The Homeless Period Ireland, to ensure there is period dignity for all."
The Hygiene Bank Ireland is a grassroots community-led organisation tackling hygiene poverty on a local level. In 2019, the first Hygiene Bank Ireland project was set up in Dublin to deliver public donations of toiletries to local charities that support disadvantaged communities. It's since become a national organisation in six counties, with 51 drop-off locations, 19543kg of hygiene, personal care and household cleaning products donated and 34 organisations supported. Products are donated to local drop-off points, then collected, sorted and distributed by volunteers to a network of community partners.
Trisha Shorten set up the Hygiene Bank Kildare during the pandemic when she saw the challenges people were facing heading into a third lockdown. "Hygiene poverty can be shaming, humiliating, excluding and can result in social isolation," says Trisha. "It can lead to a lack of confidence and can affect health and mental well-being which can impact early childhood development, learning, employability and social interaction. The reality of low income is that it restricts people's options, leaving us caught between being able to heat our homes, pay the rent, eat or be clean.
"I reached out to The Hygiene Bank Ireland to become a volunteer and there was an opportunity to set up a bank in Kildare. We have three drop off points in Kildare, including my house where friends and neighbours drop off products every weekend. The dream would be to have a box in every town in Kildare. Our donations go to the Peter McVerry Family Hub in Prosperous and The Curragh Resource Centre in Kildare and as of this week, we are delighted to work with Teach Tearmainn in Kildare who support women and children who have experienced domestic violence and abuse.
"The local support has been amazing. People don't notice spending an extra euro or two in their weekly food shop to pick up something small like shower gel or shampoo, knowing that they are making a huge difference to a struggling family."
How to get involved
Donate
Make a monetary or product donation to The Homeless Period Ireland, Plan International Ireland and The Hygiene Bank Ireland.
Can't donate? Donate your time.
You could act as a drop off location for donations, or volunteer your time to collecting, sorting or delivering donations.
Don't have a Hygiene Bank in your county?
Every Hygiene Bank, drop-off location and delivered donation came from someone like you, who wanted to help. Get in touch with The Hygiene Bank Ireland to set up a Hygiene Bank in your county or fundraise – they'll provide you with the tools and training you need to make a difference to those living with hygiene poverty in your community.
Beauty that gives back
West-Cork based female-founded company Riley creates sustainable organic cotton period products. The packaging is compostable and the tampon applicators are made from bio-based sugar cane. Subscription boxes start at €6.90, with €1 from every box sold going to registered Irish charity Development Pamoja based in Kenya who supply period products and menstrual education to young girls, weareriley.com.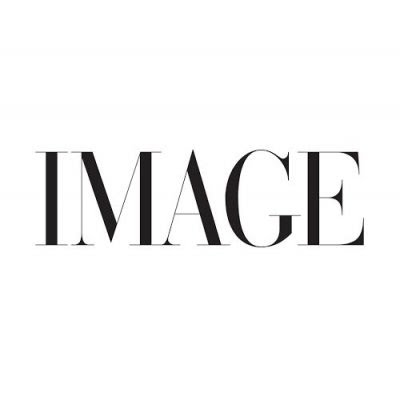 Illustration by Anne O'Hara.
This article originally appeared in the Summer issue of IMAGE Magazine.