Red Carpet Green Dress: 'Diversity is what we've been pushing for'
---
Through an annual design competition and ongoing collaboration with the Oscars, Red Carpet Green Dress™ (RCGD) is changing what it means to create sustainable pieces on the red carpet every award season. Samata Pattinson, appointed CEO of RCGD in 2019, spoke to IMAGE about how the conversation around sustainability in the fashion industry has evolved and become front and centre during COVID-19.
It would be fair to say the pandemic has shed light on the issues we might have tried to turn a blind eye to in the past. Mental health, the consequences of our actions relating to global warming, the problems within the fashion industry – all these things we are looking at with our eyes well and truly wide open. Fast fashion and its enormously damaging environmental footprint can no longer be ignored; we know more than we ever did about its harmful effects.
Leveraging our circular economy with an emphasis on pre-loved fashion has been an important topic of conversation during COVID-19, but RCGD was founded back in 2009 with these very concerns at its heart.  The world is catching up and as our understanding of sustainability has evolved, so too has the premise of RCGD.
"In the beginning, I think it's fair to say our focus was were very much on the creation of a sustainable product or sustainable piece or collaborating with brands to create sustainable products," Samata explains." And that was such a big part of the conversation: what we're making things from, how we're making them, how we're dying them, and the processes around that, from the waste to the water pollution, and how all of this is interconnected."
"But over the years, our understanding of sustainability has grown to include the understanding of the role of social justice and the understanding of really paying attention to the communities that are impacted by how fashion operates across the globe, not just in our back garden, but in places we might not travel to, or we might not get to see."
"Another thing that has evolved is our understanding about the need for education, and how if we can help people see that they're part of the conversation, we can make sustainability a much more accessible conversation – to understand that we have to change the conversations we're having, depending on who we're speaking to. So, RCGD has definitely evolved to try and communicate in a more accessible way; to talk to more groups of people to make it less exclusive and more inclusive, right down to understanding how all of the different parts of fashion impact the environment."
Actor, author and activist Marlee Matlin – the only deaf performer in history to have won an Academy Award – attended the 2021 Oscars in a sustainable gown custom made by Vivienne Westood from a black vegan textile made using TENCEL Luxe filaments, and incorporating an archival Westwood fabric.
Sustainability off and on the red carpet
Since its inception in 2009, RCGD, founded by actress and environmental advocate Suzy Amis Cameron, has collaborated with designers to create looks for Naomie Harris, Sophie Turner, LaKeith Stanfield, and Emma Roberts, with formalised partnerships with The Academy and sustainable textile brand Tencel, among the things they do.
RCGD has many strings to its bow;  in addition to the annual design competition, the organisation works with established and emerging brands to dress talent in sustainable looks for the Oscars, which are showcased every year.
It's a luxurious setting to be sure, but Samata is keen to emphasise sustainable fashion can and does start with us in our everyday lives as opposed to being something to solely showcase at a glamorous event.
"The Oscars red carpet is this platform to showcase sustainability through different lenses, to showcase sustainability as vintage, as upcycled, as circular, as shining a light through different communities, and lenses as RCGD does, but these are all things that we can take and like apply in our lives. We can shop vintage, we can look for items dyed with natural dyes, we can make sure that we shop with brands that have ambassadors who represent the society that we want to live in. Yes, we have visual examples but those who wear them are equally passionate about what sustainability means to them. So, we can take all of these things and see how we're part of the conversation," she continued.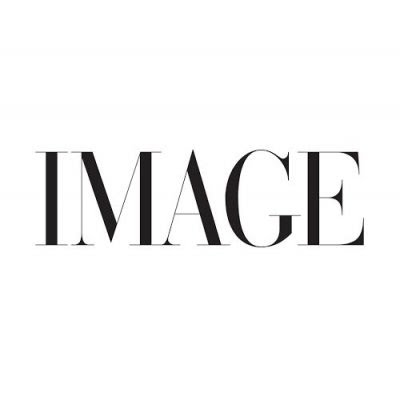 The fun thing for me about the red carpet is it's a really fun way to design because it's design where you can just push your creativity and give people something to look forward to.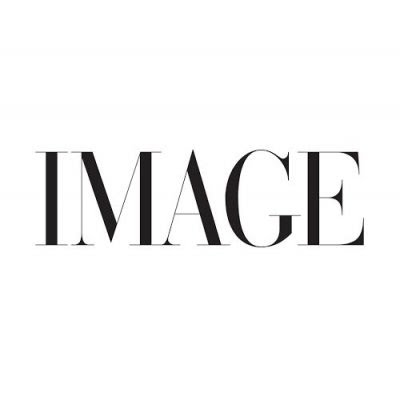 One demensional fashion
Also at the heart of RCGD is an intent to dismantle the frequently one-dimensional designer dressing red carpets had become saturated in. Charlize Theron in Dior? For years it was practically her only go-to designer. Margot Robbie in Chanel? It's almost all we've seen her in since she became an ambassador for the brand. This is to be expected of collaborations with such high-profile faces, but the risk is that we only see the work of long-established creators, leaving little room for new, fresh and up-and-coming designer talent.
"We always create spaces for established and emerging designers from Europe, and for designers from the continent of Africa, for example – this [diversity] is what we've been pushing for. And that's how I want to see that change. I would like to see a designer from Indonesia dressing George Clooney. The red carpet evolution I want to see is we appreciate and recognise the talent that is present in all of these different countries around the world, and we create spaces for other brands. In RCGD, specifically, we've worked with talent and designers from over 21 countries, Lebanon, France, New Zealand, Cuba, and we want to keep pushing that because when you open those spaces up, you see inspiration and design styles that speak to so many different parts of the globe. And you celebrate that."
"The emerging designer aspect was really important to Suzy, which is why she started as a design competition. What I think we're seeing outside of this is questions asked, such as why shouldn't other people have an opportunity? Why shouldn't we borrow this room and make more space? Why can't we create space? Is it that much of a competition? I think these are the questions that are behind the scenes of this, because we love working with established brands, and we love working with emerging designers – this should be a joyful space for all of them. And I think that also gives people watching the red carpet something else to look forward to."
Bringing back community
"One of the most important messages when it comes to sustainability for us this year is people and nature," Samata explains.
"And I say it in that order because for so long sustainability has to many groups of people, felt like it, prioritised trees and oceans over their physical lives. And what we're trying to show is that these are all crucial parts of our ecosystem. And there are communities that have felt ignored, there are communities who felt sidelined. And this shouldn't be the way that we do this. So our message this year is focusing on centering people, centering communities, and also just taking a step back and appreciating the art and craftsmanship and the technical side of the industry that we work in.
"The spirit of it is about people. And it's about the kind of impact we want to have and the kind of message we want to be part of."