Afore After: The womenswear brand that's so sustainable, it uses buttons made from Irish milk
---
Afore After is the sustainable womenswear brand that's here to help make conscious shopping a breeze.
Shopping sustainably has become all the easier in recent years thanks to the arrival of new eco-conscious and ethical brands, with Afore After one of the latest to join the ranks. Designed on the Wild Atlantic Way down in Clare, the brand concept came to be amid a period of great global uncertainty and multiple lockdowns. 
The chef-d'oeuvre of Sandra Murphy – a fashion and textile designer and lecturer with over 20 years of experience and an unfaltering passion for sustainability – Afore After launched just last summer, and the resulting garments are a vintage lover's delight.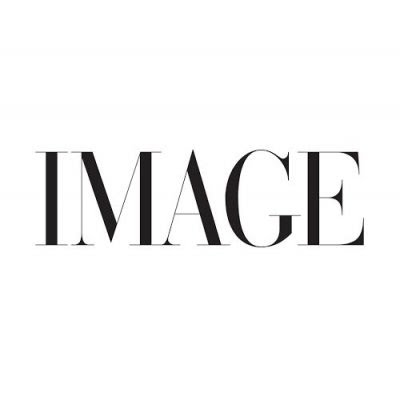 As for the sustainability element? The trailblazing womenswear brand has that more than looked after with a focus on ethical production and low-impact materials all the way up… even the buttons are made from Irish milk!
"When I say that my collection is sustainable, I'm not just talking about the fabrics," says Sandra. "Everything from the thread to the buttons to the labels has gone through rigorous certification processes."
One of the first brands to adopt a circular approach, this means that the environmental and social impact are carefully considered at every stage of the design and manufacturing process. While all products are of course designed with the customer in mind, the process goes beyond that with Sandra also thinking about how her pieces can be reused and how their materials can be repurposed at the end of their life cycle. 
"I'm constantly asking, 'What has the impact of this material been so far, and does it have a future beyond what I'm using it for now?' There's so much greenwashing in fashion at the moment, and Afore After is a response to that. I want every woman who wears one of my dresses to feel confident about its journey, and to feel that, in 2022, this is as sustainable as sustainability gets."
Unlike other sustainable brands, Afore After forgoes the traditional, muted tones many of its competitors seem to favour… opting instead for bold colours and cutting-edge design. "I want to show people that building a sustainable wardrobe doesn't mean sacrificing style," she continues. "It can still be colourful, it can still be exciting."
Don't believe her? One look at the Afore After stock will tell you she's onto something. The brand's first collection featured 27 "versatile, infinitely wearable pieces" with those ranging from dresses to tops, skirts and the it-accessory of the last few years; face coverings. 
Like many others, Sandra's business was inevitably hit by the onset of the pandemic though. Brought to a screeching halt in early 2020, suppliers and manufacturers shut down, and key elements of the process were unable to go ahead (visits to the manufacturer in Poland, organising a traditional photoshoot to showcase the collection etc.). Still, Sandra kept the faith and a few small tweaks here and there (fittings conducted over Whatsapp, recruiting former student Danielle Martin to conduct a one-person shoot during lockdown) meant that everything came together in the end.
Recently joining just a handful of global fashion brands in achieving 100% circularity, their latest garment launch is called 'Eternal' and is a synthetic-free, mono-material and biodegradable garment with zero post-consumer waste.
"The Eternal is as sustainable a garment as I've seen anywhere on the market," says Sandra. "One of the difficulties you face as a conscious shopper is deciding which issues to prioritise. Do I choose clothing that has a low environmental impact or that's been ethically manufactured? Should I look for fabric that's been recycled or clothing that can be recycled? I'm delighted to say that the Eternal answers all of these questions and more."
With this piece, Afore After has removed all technical necessity for plastic and polyester materials, delivering a truly recyclable and biodegradable garment. "We're currently in the process of testing the garments in home composting systems," Sandra tells me, later adding, "But, of course, we want each piece to have a full and beautiful lifecycle with hundreds of wears before that happens, and we're working towards the preferable option of textile recycling, which the ETERNAL is already designed for."
As she puts it, "If we're going to move away from fast fashion, every single item in our wardrobe needs to work harder."
The brand is also thrilled to announce a more inclusive size range that now caters for XS to 2XL (UK 8 to 20).
Already amassing a number of high-profile celebrity clientele, the ever-stylish Aoibhín Garrihy names herself amongst the brand's fans. Available online you can shop the collection right here, but we've rounded up some of our favourite pieces from the collection below.