Without abortion, who exactly is free now, in the land of the free?
---
As bans on abortion crystallise across the United States, the fractured nation is doing something it's not at all in the habit of doing: looking elsewhere for answers.
Words by Siobhán Brett
Illustration by Martina Leonard
On the evening of the 4th of July, I was propped up with hundreds of others at a large coastal park in Maine, America's northeasternmost state. Out in the bay, a jam of boats formed in anticipation of fireworks. Bright blue skies began giving way to dusk. Suddenly, not fireworks, but drumming and whistling, getting louder and louder, turning the heads of the assembled crowd and driving many of us off our picnic blankets and onto our feet.
Coming into view along the road at the top of the hill was a lively abortion rights protest. Chanting "Stars and stripes, reproductive rights," those marching, laden down with flags and signage, paused to form a wide arc facing the water. There they held, taking advantage of federal holiday street closures for five, ten, 15 minutes.
A gently accusatory air formed between the idle picnickers – a good number of whom were draped in Mardi Gras-style beads and Independence Day red, white and blue – and the irate protesters, dressed in green, which has lately taken hold as the colour of the abortion rights movement in the US. "Abortion is healthcare," read their signs. "Choice is independence." The largest, hand-painted on a bedsheet, read: "Abort the Court." A small neon placard, in classical American parlance, put a pointed question to us shorts-clad, beverage-toting onlookers: "Whose freedom are you even celebrating?"
Turning back the clock
Just ten days prior to that evening at the park, the United States Supreme Court voted to overturn Roe v. Wade, a landmark judgment that for almost 50 years had papered over a challenging reality: that the "land of the free" is bitterly, doggedly divided on the subject of the right to abortion.
The worst effects of the overturning of Roe v. Wade will be disproportionately endured by communities that cannot access America's unmistakably not-free freedoms: younger people, poorer people and people of colour.
"The Constitution makes no reference to abortion, and no such right is implicitly protected by any constitutional provision," Justice Samuel Alito wrote in the final opinion, a draft of which was leaked to much uproar at the beginning of May. Almost as soon as the decision was handed down, so-called "trigger laws" banning abortion went into effect in more than a dozen states. Twenty-six states in all, more than half, "are certain or likely to ban abortion," according to the Guttmacher Institute, a sexual and reproductive health research and policy organisation.
While Maine is not among them – its governor signed an executive order safeguarding access in the aftermath of the ruling – the nearest café to me in the city of Portland continues to cede its A-frame blackboard space to the words "Bans off our bodies." The opinion pages of the local newspaper, for which I've recently begun working, are awash with abortion- related concerns and mostly pro-choice consternation. Away from the media, Americans' overpowering declarative tendencies (car stickers, yard signs, T-shirts, baseball hats and more) make the political and cultural tension visible almost anywhere you look for it.
The early May leak of Alito's draft came as a jolt. Not until the draft became final, however, did America begin earnestly wrapping its head around concepts that by the time the 2018 referendum was carried out in Ireland, were well-worn subjects of public discourse, details that had been meticulously debated on the national stage for years.
The right to information about abortion; the right to travel for abortion access; the meaning of fatal foetal abnormality, ectopic pregnancy and miscarriage; medical professionals' hesitation to intervene or prescribe. Support for the right to abortion in Ireland came in successive, attentive waves over decades. In wait for its repeal, the public had no choice but to get living under the Eighth Amendment down to a fine art. A punishing formula that demanded comprehensive understanding of the legal picture, time, money and assorted other support was settled on and had to be followed.
Throughout the same period in the US, Roe v. Wade, having affirmed the right to abortion, released Americans from having to think all that much about the specifics. It seems to me that years of deferred thinking is being done right now. The nightmare genre arising from restrictions to abortion access is in full swing over here. Since June 24, a ten-year-old survivor of rape was forced to travel from Ohio to Indiana to access abortion care. Indiana's attorney general threatened criminal charges against the doctor who performed the abortion. Days later, Republicans in the Senate blocked a bill that would have protected the right to travel. In Wisconsin, a woman bled for more than ten days from an incomplete miscarriage. In Texas, a hospital abandoned what had been routine surgical procedures after first-trimester miscarriages and instead sent patients home. In some states, medicine for certain autoimmune diseases, if also used to end pregnancies, is being withheld.
Away from the media, Americans' overpowering declarative tendencies (car stickers, yard signs, T-shirts, baseball hats and more) make the political and cultural tension visible almost anywhere you look for it.
In a society as starkly unequal as the United States', horror stories like these won't be told everywhere. While, yes, the rich are also vulnerable, and will bear the developing systemic ills like everyone else, personal financial security and mobility can insulate against the worst effects of the overturning of Roe v. Wade. Those – physical, psychological, personal, educational and professional – will be disproportionately endured by communities that cannot access America's unmistakably not-free freedoms: younger people, poorer people and people of colour.
Learning from others
"When the majority says that we must read our foundational charter as viewed at the time of ratification… it consigns women to second-class citizenship," wrote Justices Stephen Breyer, Elena Kagan and Sonia Sotomayor in their joint dissent. A large part of America is casting around, the world over, for ways forward, ways out of the consignment. The world isn't accustomed to seeing America casting around in this way. Take the humility required, by US standards, to adopt into its circus of branded ideology the colour green, taken from Argentina's pañuelos verdes. After almost two decades of green kerchiefs and otherwise tireless activism, Argentina succeeded in legalising abortion in 2020, setting in motion a wave of similar activism across Latin America and significant legal reform in Mexico and, more recently, Colombia.
Or take the cover story of the August 2022 issue of Harper's Magazine, which, remarkably, leads with a black-and-white image of a face immediately recognisable to most Irish people – Savita Halappanavar's. The story's introduction muses on Ireland's history as a "social theocracy" and goes on to quote a recollection of Repeal campaigner Ailbhe Smyth. "Really," Smyth recalls telling an overly prescriptive American back in 2018, "you're not doing so well yourselves over there." Nineteen weedy contextualising paragraphs later, the author Andrew Cockburn makes his way around to an idea: "It is worth examining how abortion bans were reversed in Ireland in 2018 and in Argentina, another Catholic country, two years later." The line reminded me of how it felt to be in "Catholic" Dublin in May of 2018, admiring campaigners, young and old, up and down Grafton Street. And how it felt in Galway a few days later, watching polling station workers embrace as they learned that their constituency, including all three of the Aran Islands ("island women know more than anyone how difficult it is to make a journey in a crisis pregnancy," a local campaigner told The Irish Times), had voted 65.9% in favour of giving women a choice. It reminded me of seeing young people gathered in Eyre Square crying as they listened to the announcement from Dublin Castle that confirmed the success of the biggest democratic exercise in their lifetimes, the fruits of what Leo Varadkar called the country's "quiet revolution".
The outcome of Ireland's abortion referendum was the product of sustained and insistent campaigning on the law for 35 years. It was a revolution, yes, brought about by honesty, openness and courage. If it was quiet, there was power in that quietude. Is it worth America examining that? Respectfully, yes, it probably is.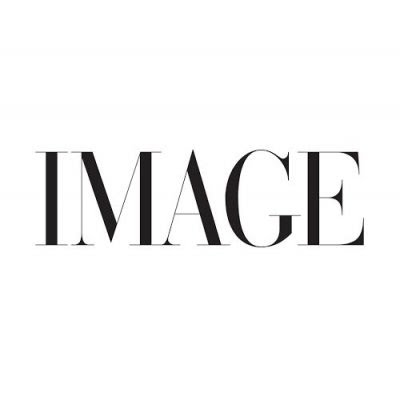 This article originally appeared in the Autumn issue of IMAGE.