'I haven't had an on-time delivery in weeks': The grim reality of online shopping post-Brexit
---
Some shoppers are waiting weeks for deliveries, even from Irish stores.
I knew when I received the email from ParcelMotel that that was only the start of it:
"Following the Brexit impact, we would like to share with you that as of December 28th 2020, our virtual address services in the UK will be temporarily suspended. This means that from this date, we will no longer accept deliveries at the UK virtual addresses. We are working diligently to update our product offering in order to adapt to the latest trade requirements as they come to conclusion and better serve your shopping needs. You will receive further updates in the coming weeks."
The UK's departure from the European Union at the start of the year has started a ripple effect and lead to confusion and delivery delays for many online shoppers. Covid and then Christmas brought its own hurdles but Brexit has amplified everything and brought not only delays, but custom charges as well.
What is the exact reason for the delays? 
Now that the UK has left the EU, they no longer benefit from the single market, meaning goods coming into EU member state counties from the UK (excluding Northern Ireland) now face taxes, similar to imports from other parts of the world. Goods imported to Ireland from non-EU countries are subject to VAT and other customs charges, depending on the type of goods.
Potential charges
A positive is that if the goods are being sent from within the country, or from Northern Ireland then you will not be charged VAT, customs duties or excise duties. However, it also doesn't mean that domains with a .ie address automatically source their goods from Ireland – some may not have warehouses here for sourcing their produce – so in that case, extra charges might apply. It means businesses, as well as their customers, are affected. If you are unsure, the best thing to do is to contact the online store or business before you order goods so that they can clarify any potential incurring charges.
I tried to order a lip balm from a UK website and was told that I'd be charged an extra €30 for the delivery – only just as I was about to place the order. I didn't due to the cost but sometimes you have to really look for the charges.
But some will have this information listed on their website. Cult Beauty don't add extra charges when delivering to Ireland and say so on their homepage, and Cloud10Beauty.com confirmed the same to me:
"We've had so many people asking if they'll be charged customs when shopping with us. At Cloud 10, what you see is what you pay – there are no taxes or customs charges for EU customers and lightning speed delivery as always!" they said. 
"A nightmare"  
But, of course, it's not always that simple. Mark Murphy who runs an Irish-owned e-commerce furniture business based in the UK, says Brexit has made things even more difficult as when we spoke originally, he said a courier company had suspended all international delivery options.
"We're based in the UK and regularly send goods to customers in Ireland. DPD has suspended all international delivery options from UK to Ireland so, we had to remove Irish delivery options for now. [It means a] loss of business for us and is very frustrating. We're still trying to get clarity on VAT and if any tariffs will be applied to goods going via pallet freight. It's a nightmare at the moment. But on a positive note, I think Ireland may benefit ultimately and see more warehousing and UK-based companies relocating distribution and so on. Very glad of my Irish passport!"
DPD have confirmed via their website there are "some delays" on parcels coming in from Great Britain into the Republic as a result of the new Brexit protocols. "Once your parcel has been received into our DPD Ireland hub, you'll receive a notification from us with an ETA for delivery."
They also confirmed that recipients of goods will either be told via text or email if VAT and/or duty is due on an order, that you'll be sent a link for payment – some on social media thought it was a scam but it is legitimate. And generally, the item won't be released until the outstanding charge is paid.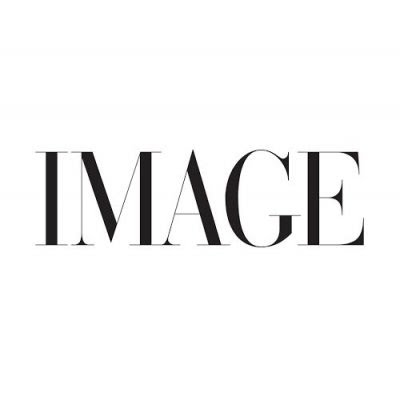 Lack of transparency 
The issue many are facing, from my research for this piece, is a lack of transparency from some courier companies – though evidently, the online retailer might not know themselves what the hurdles will be until the last minute.
Liz Dillion also reached out to me and said that she had ordered an item on December 19th that still hadn't arrived even though it was listed as 'in stock' when she ordered originally – and she didn't know what taxes and charges she'd be hit with before getting it. She reached out to the store and got the following response:
"We've checked on your order and it was shipped from our warehouse but unfortunately was held up with the courier due to the closed borders because of COVID and now Brexit. We can see that it was then upgraded to be sent by air but can't see anything beyond that. We are just waiting for our international provider to come back to us with more information. We will update you as soon as we know anything more."
So it seems both companies and customers are being kept in the dark.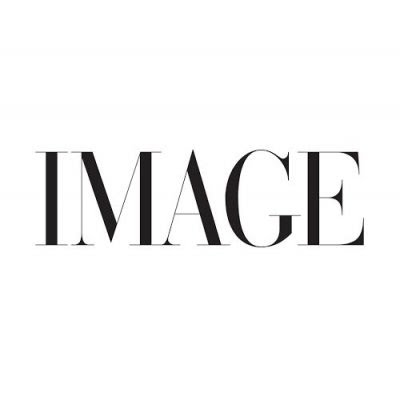 I think I speak for all of us when I say, WHERE IS MY STUFF?! I haven't had an on-time delivery since maybe October? Even from Irish stores. It's a Brexity, Christmasy, pandemicy mess
Editor and author Laura Cunningham told me she's been experiencing delays since October and when she reached out to follow up on some orders and said she felt the heart of the issue was to do with shipping companies. "[I've had] Radio silence across the board, for Irish and UK stores. Two Christmas gifts arrived in mid-January and at the moment, I'm waiting for pharmacy stuff for my baby boy for two weeks. I really wish I'd braved the outside world and got them myself. I'm blame shipping/post more than suppliers," she said.
Social Media Manager Jennifer Purcell also shared that she had similar problems with a ZARA order, who told her "due to guidelines issued by the Customs Agency, we are unable to deliver your parcel." She was told a refund would be issued in the next 48 hours and that she'd receive 10% off her next order but was not told if the same thing would happen if she ordered from them again.
Finally, Sarah told me she hadn't had an order delivered without delay since December 1st. "And some of the charges are astronomical – I was charged an extra €40 for makeup I bought from a UK website. It's a total mess!"
Until things are more efficiently regulated (will they ever be?), the best thing you can do for the moment, is to be vigilant about what you're buying and where it's coming from. Some companies, like Amazon, are trying to set up a distribution company on Irish shores, but for those that are not, they will all have customer service contacts who should be able to advise you, in some form about potential delays and charges. If you're in doubt, reach out, before you make your purchase.