'I always thought heavy periods were normal; none of my doctors questioned anything'
Sponsored By
---
Sponsored By
TV presenter Nadine Reid has suffered from heavy periods as long as she can remember, but after being referred to a specialist, it turned out there was an underlying cause – one that's notoriously underdiagnosed.
Birmingham-born and proudly Jamaican TV presenter Nadine Reid made the decision to hop the pond and settle in Ireland seven years ago. She previously worked as a London-based make-up artist for MAC Cosmetics, navigating fast-paced fashion weeks in Paris and London and working on big beauty brand campaigns.
She was in her mid-30s then and felt it was time for a change, for a slower lifestyle where she could prioritise her wellbeing and follow her passion – encouraging others to find self-confidence and thrive. Moving to Donegal with her dog Missy, she exchanged city life for the countryside – she fondly recalls popping down to the shop for milk once, where she witnessed a lamb being born on the side of the road. Nadine had found the space she needed and was eager to make a deeper impact. 
And to do so, she first had to look inward. "I decided to learn a bit more about myself, to love myself more. For the last 10 years, I've learned to deal with my childhood trauma, and the more stuff I dealt with, the more confident I became in speaking my truth about delicate, intimate topics about being a woman."
Symptoms
One of these "delicate" topics is menstrual health, and by opening up about her own challenging experience, Nadine hopes to help other young women and people with periods by educating them on overlooked health risks and empowering them to take control of their own cycles. "I always thought heavy periods were normal. Growing up, I was that girl that always had some kind of leakage, forced to put that extra wash on because of my heavy flow, which was highly frustrating."
During these particularly heavy periods, Nadine often turns to Always pads, which help prevent leakage from happening. In particular, she recommends Always Ultra Size 5 pads – they have up to 12 hours of leakage protection and a longer, wider back (vs Always Ultra Size 1), so you're covered when lying down as well.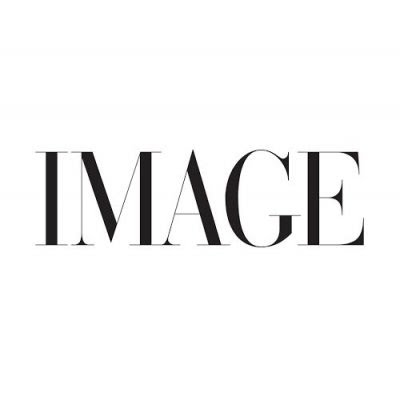 Over the last ten years, Nadine noticed other symptoms too. She started gaining a lot of weight, despite her lifestyle remaining the same, and she became easily fatigued. "I thought my tiredness or bloatedness was connected to the weight gain because that's what my GP told me. None of my doctors even questioned anything about my periods, and at that time I did not have the knowledge and understanding of my own body to bring it up myself."
So, Nadine soldiered through until 2019, when her newest gig encouraged her to investigate further. The skilled host had been cast in the role of one of the ugly stepsisters in the panto Cinderfella. "It was a really active job. For six weeks, I was running around, dancing and singing for three shows a day. I realised I was much more run down than the other cast members, so I went to get a full medical checkup. That's when the doctor told me my iron was low and diagnosed me with anaemia."
But even then, her GP mistakenly attributed her condition to her weight gain. "He made assumptions that I had anaemia because of my diet, telling me to eat more red meats and greens. But I remember at the time thinking, I eat a lot of greens. I couldn't get enough of my sprouts. So, I started taking iron tablets and that was that."
Fibroids
In 2020, Nadine wasn't able to get her regular smear test done because a lot of appointments were paused, so it wasn't until 2021 that she finally was seen and something was flagged. Her doctor couldn't reach her cervix to take a sample and referred her to a gynaecologist in Dublin.
"They said that something had pushed my cervix to the side and scheduled me for a follow-up scan. I had read about fibroids years ago, and I started to wonder if that's what I had. I started Googling, and I learned that fibroids are very common with women – up to 70% of us develop them during our reproductive years."
I had made all of these assumptions but there was actually a serious medical condition behind it all.
Fibroids are especially prevalent if you have heavy periods, as is anaemia, so Nadine had a preemptive feeling about what the scan would show. In most cases, fibroids are quite small, but unfortunately, after going decades without being diagnosed, this wasn't the case for Nadine. 
"After the scan, I immediately went to my friend afterwards and showed her – there was a huge mass in my uterus. It almost seemed like a baby, but I knew I wasn't pregnant. So I went in for more scans and MRIs, and the doctor explained that I had pretty big fibroids – 8 lbs of them to be exact.
"He asked how I'd been dealing with this for so long and I said, 'Doctor, I'm embarrassed. I had absolutely no clue. I just thought I'd put on weight.' I [along with GPs she'd seen previously] had made all of these assumptions but there was actually a serious medical condition behind it all.
Fertility
"When I spoke to multiple doctors about getting the fibroids removed, three out of five said I should have a hysterectomy. But I don't have kids, I hadn't even started." So, after searching, she found a surgeon who would leave her reproductive organs intact and had the fibroids removed.
Nadine is now in her 40s and, after her recovery from surgery, she was told she had a one per cent chance of becoming pregnant. Feeling the pressure to act now, she dove into researching fertility clinics. "I didn't want this choice taken away from me, and that really triggered me to go on a journey to become a mother. There were women in my family that had kids in their 40s so I tried to stay hopeful."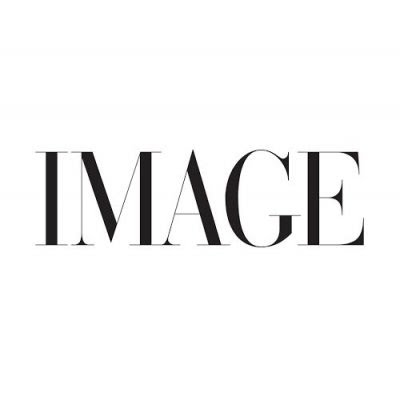 But yet again, Nadine faced hurdle after hurdle. Most of the fertility clinics she visited said her BMI was too high to qualify her for treatment, and she felt like she had hit a wall. "It was too hard and draining. The fertility process is constant; it really takes over your life. So then I started to ask myself, why do I want to become a mother? What's the real reason here? Is it because someone said you were running out of time? Is it because according to society you are not complete? 
"I asked myself the hard questions, and it came out down to choosing myself right now. I chose Nadine. I didn't choose Nadine The Mother. I chose Nadine The Person because it was too much. And I don't want to take away from anybody on that journey because I've met some wonderful people who have used fertility services and had great results. I truly believe you don't have to give birth to a child to be their mother. Although I can't right now, I have hopes and dreams to foster and maybe adopt when I'm in my 50s."
Stigma
By sharing her experience, Nadine hopes to encourage other women to speak up and ask their doctors about their periods, to realise their importance and prevent undiagnosed conditions such as her own.
"Keep an eye on your period, talk to your friends about it. Learn what's normal and what's not. Get your iron checked regularly. Be more aware of the symptoms of fibroids and ask your doctor about them, because if I'd known earlier, it may not have been such an invasive operation. A friend of mine had small fibroids removed by a laser, so there are easier options."
As women, we often keep going and try to be strong, but it's time to break down those dated stereotypes.
Educating ourselves on period health also reminds us to celebrate a previously stigmatised experience. For example, Nadine recently stayed at a friend's house and discovered she had bled through her clothes onto the sofa. Instantly transported to her 13-year-old self, she felt embarrassed, but then she reminded herself to take a deep breath – that it was okay.
"If you're lucky enough to have a reproductive system as a woman, this is part of the journey. Women can have kids in their 40s and 50s, so every time I have a period, I think: 'Nice one, thanks for that.' Plus, you never know, I could meet some wonderful Donegal man while I'm out walking my dog, end up getting married and having children with him," Nadine laughed.
Kindness
"I'm trying to be thankful that my body is working. It's okay to not feel like yourself during your time of the month. Remind yourself that hormones are affecting you. Slow down, rest and be kind to yourself."
Another choice that brings Nadine comfort is being more prepared for her period, whether it's buying period products or being aware of her cycle so she knows when to go easy on herself. "I always have period products on hand – my go-tos are Always pads, period underwear, and a hot water bottle. I want to be as equipped as I can be for this time and mind myself more.
"If you have heavy periods consistently, talk to your GP about getting checked for fibroids and anaemia because that's often a sign that something else is going on. As women, we often keep going and try to be strong, but it's time to break down those dated stereotypes. Be kind to your wonderful body – it's pretty cool what it can do."
In our partnership with Always, 'Go With Your Flow', we're on a mission to empower women and people with periods to use the appropriate period products; understand how our moods might be affected; how our relationships might be impacted and ultimately allow us to give our bodies and minds a chance to thrive. Learn more at always.co.uk.