What's on this September: What to watch, stream, read and listen to this month
---
Looking for a new podcast to tune into or wondering what the big releases are on Netflix this month? We round up the best of new TV, books and podcasts to check out this September
Monday, September 27
Simone Versus Herself, Facebook Watch
In the final two episodes of the online series that documents her 2021 Olympic journey, we are getting to crunch time as she heads to Tokyo. We all know how it ended up and some of us think we know why, but the world's great gymnast ever gets to add her voice to the clamour and explain exactly what happened on the floor and the issue of the twisties.
The two-part finale will air on Facebook Watch here tonight and tomorrow, and you can watch all the preceding episodes too.
Tuesday, September 28
Cloud Cuckoo Land by Anthony Doerr
From the author of the magnificent All the Light We Cannot See, comes Doerr's new novel, this time leaving the war-torn street of 1940 Paris for a much more complex melding of eras and even worlds. Combining the historic siege of Constantinople with the drabness of modern-day Idaho and a space battle lightyears in the future, all world orbit around this one lost manuscript. Out today.
Wednesday, September 29
A Calling for Charlie Barnes by Joshua Ferris
A profound portrait of one lonely man in the midst of a midlife crisis and of an equally lost and unfocussed modern America. A new novel from Joshua Ferris, author of Then We Came to The End, it's a surprisingly moving piece that places its weight on the everyday.
If you enjoyed Less by Andrew Greer, you'll enjoy this.
Thursday, September 30
The Mad Woman's Ball, Amazon Prime

Okay I must admit that this actually came out on September 17 and i forgot to include it in the list, which was my mistake. Based on a French book of the same name, The Mad Woman's Ball (or Le Bal des Folles) focused on the women institutionalised in the late 19th century, many of them sentenced against their will by philandering husbands or strict fathers who felt their daughter's gumption must be a mental illness.
Only one opportunity might give them an opportunity to escape – the annual Mad Woman's Ball when the aristocracy arrives to sip Champagne and gawk. It's in French but starring and directed by Mélanie Laurent, it's a fabulous watch.
Friday, October 1
The Guilty, Netflix

Jake Gyllenhaal stars in the remake of this tense thriller in which a 911 telephone operator receives a call from a woman who has just been abducted. Unable to gather all the information, he must piece together the evidence and wait at his desk as the manhunt unfolds. But all is not what it seems.
It's basically a 2021 version of Colin Farrell's Phonebooth, which is no bad thing. And also, a big welcome back to Jake Gyllenhaal who has been much missed from our screens of late.
Saturday, October 2
My Name is Pauli Murray, Amazon Prime

One of the most influential figures in 20th-century American history, Paul Murray was a Black, non-binary lawyer battling against Jim Crow in the Supreme Court while also tackling the cultural inequalities of being a queer person in 1960s America.
Looking at both their public battle to overturn Plessy v Ferguson, the landmark Supreme Court decision that legalised separate but equal discrimination, and their private advocacy and the influence they had on some of the most consequential issues of our time.
Sunday, October 3
Rocky Horror Picture Show, Disney Plus
It's officially October which means it's spooky season. While Netflix welcomes the entire Halloween movie catalogue to its collection this month, I think I'll be tuning into Rocky Horror Picture Show and Dr. Frank N. Furter instead. From the music to the costumes and the androgyny of it all, there's a reason it remained a classic almost half a century since it was made.
Monday, September 20
The Journal: The Facebook Files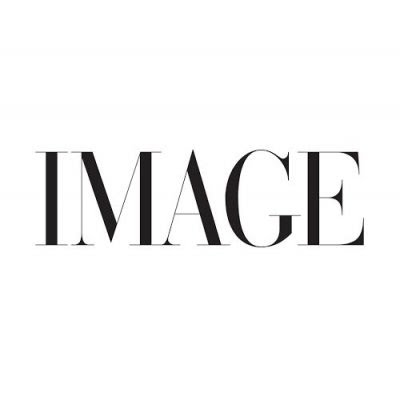 Last week, The Washington Post uncovered just how much Facebook really knows about its social media users, from the impact Instagram has on the health of young girls, to the many accounts that were 'protected' from the company's own policies.
Over the weekend, WSJ's podcast, "The Journal" rounded out its four-part series on exactly what was in these internal Facebook memos and what the company did (and didn't do) about their results.
Really worth a listen to all four for an understanding at just how impactful social media on our real lives, both online and offline.
Tuesday, September 21
The Great British Bake Off, 8pm, Channel 4
Bake Off is back! And honestly, it's exactly what we need right now. Between restrictions lifting, many of us returning to the workplace and school, we could really use some comfort watching. Season 12 (yes really!) of the baking competition show kicks off with Paul Hollywood and Prue Leith as judges and Noel Fielding and Matt Lucas continuing as hosts.
Wednesday, September 22
Dear White People, Season 4, Netflix

Following a group of Black student attending a mostly white Ivy League school, Dear White People returns for its fourth instalment or "Senior Year". The show, which challenges cultural norma, racial bias, politics and lots more through an absurdist and often hilarious lens that tends to really expose the crux of the issue (like of the light and dark of Fleabag), the fourth season focuses on a school talent production. Wanting to highlight Black history without dating or demonising it, it seems there's a fine line between paying homage and appropriation.
Thursday, September 23
Harlem Shuffle, by Colson Whitehead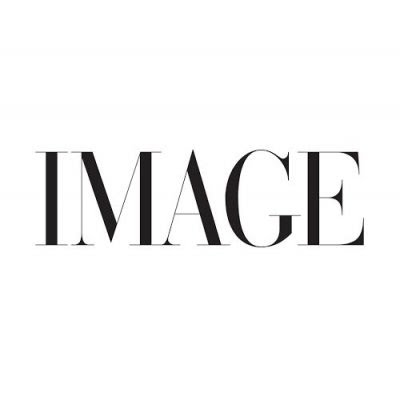 I mean, it's two-time Pulitzer Prize Winner Colson Whitehead's new book, what more do you want from me? Released last week, Harlem Shuffle is set in the heady days of 1960s Harlem, where shady cops, bank robbers, gangsters and people just trying to make an honest living intermingle to create this rollercoaster of a novel. About race and power, while also being funny, warm and rich, it's a crime novel that's really centred on a family saga,
Friday, September 24
The Starling, Netflix

An uplifting dramedy starring Melissa McCarthy and Chris O'Dowd, this is a new release from Netflix and one of their most exciting of the month. A couple struggling with the loss of their baby daughter Katie, one finds himself in a rehab facility as his wife finds comfort in her neglected garden, although a badgering bird, after which the film is named, is keeping her on her toes.
About loss, grief, family and finding hope, I will definitely be watching this before the weekend in out.
Midnight Mass, Netflix

Also out on Netflix today is Midnight Mass from the makers of The Haunting of Hill House. Zac Gilford of FNL's fame plays a disgraced young man returning to his isolated island community, only to find it ensconced in a religious fervour surrounding a charismatic priest and a series of unexplained, miraculous events.
Horror is not my jam (at all) but reviews for this are coming in thick and fast and it's tipped to be even better than The Haunting of Hill House.
Saturday, September 25
Once Before I Go, The Gate Theatre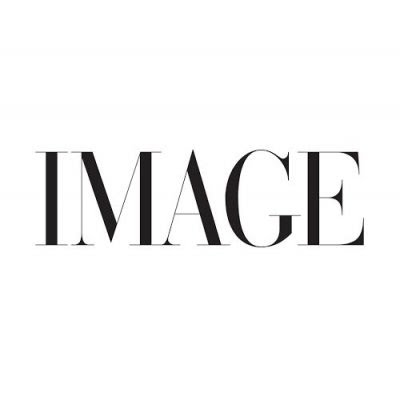 Actual real-life, in-person theatre is back! Off the success of the Galway Arts Festival hugely successful September schedule, The Gate readies its doors for opening. Starting off with the premiere of Phillip McMahon's play, Once Before I Go is set amongst the burgeoning LBGTQIA+ scene in 1980s Dublin and today, it spans four decades and everything from romance and culture to the AIDS crisis and politics. 
Full of mourning and celebration, it's a tribute to the activists and community that have left us and those yet to come.
Running from September 24 to October 30 with tickets starting from €15, available here.
Sunday, September 26
Superintelligence, 10pm, Sky Movies Premiere

Another one starring Melissa McCarthy, Superintelligence follows a very ordinary woman named Carol who finds herself followed wherever she goes by a type of super-intelligent AI, voiced by James Corden (he's no Scarlett Johansson).
Using Carol as its case study, the bot wants help deciding whether to help, hurt or completely obliterate humanity. Light and humorous, also starring Bobby Cannavale and directed by Ben Falcone, McCarthy's husband and long-time collaborator.
Monday, September 6
OnlyFans: Ireland's X-Rated, 9pm, Virgin Media 1
"We know someone around the area, and she was making a lot of money!"???
Is the platform that has made people millionaires all it's cracked up to be?
Only Fans: Ireland's X-Rated, Monday at 9pm on Virgin Media One & Virgin Media Player. #OnlyFans #IrelandsXRated pic.twitter.com/zXk4O0tl4A

— Virgin Media Television (@VirginMedia_TV) September 2, 2021
One of the biggest subscription channels in the world, OnlyFans has been in the news lately for their decision (and subsequent reversal) to prohibit sexually explicit images on the site, something that made the site popular in the first place.
Virgin Media takes an unbiased look at the site and its Irish presence, speaking to Irish creators and fans of the million-euro industry that sprung up during Covid-19.
Tuesday, September 7
On the Verge, Netflix

You might recognise Julie Delpy from the Before trilogy with Ethan Hawke, but here she writes, directs and stars in her first TV show. The dramedy follows four friends as they experience their own version of mid-life crises while trying to manage families, partners, work and friendships in pre-pandemic LA. 
The 12-episode run incorporates the experience of a single mom, a job seeker, an heiress and a chef. 
Wednesday, September 8
American Horror Stories, Disney +

A spin-off from Ryan Murphy and Brad Falchuk's American Horror Story series finally comes to international audiences via Disney +. While it features a lot of the original cast, each episode is a stand-alone story, similar to Black Mirror, but with a more ghoulish telling. It's safe to say that any fans of AMS will also enjoy this and it's already been renewed for season 2.
Thursday, September 9
Mumbai Diaries 26/11, Amazon Prime

Based on the true stories of frontline workers in Mumbai in the immediate aftermath of terrorist attacks in 2008. Primary focus of the series lies with an overwhelmed hospital as they struggle to cope with the number of victims coming in.
Fast-paced and intimate in its heartbreak, it's sure to be one of Amazon's best shows of 2021.
Friday, September 10
1917, Netflix

Inspired by the stories of so-writer and director Sam Mendez's grandfather, 1917 is a World War I epic, following two young soldiers tasked with a message to deliver to a force deep in German territory that would prevent a doomed offensive attack.
There are frankly a lot of WWI movies out there, probably even too many, but this is one of the best. 
Saturday, September 11
Beautiful World, Where are You by Sally Rooney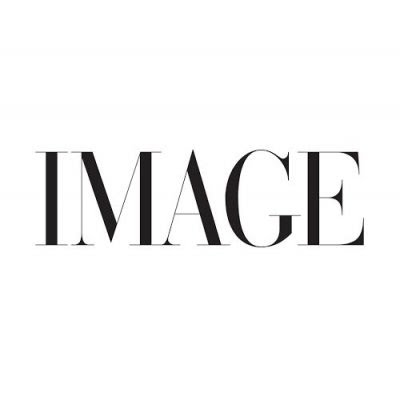 Did you know that Sally Rooney dropped a new book this week? Of course you did, sure the whole world is talking about it! Somewhat of an introspection of the author's own life, Beautiful World, Where Are You followed award-winning writer Anna, who feels jaded by the limelight she's found herself in, and her university friend Eileen, as they both approach 30.
Knitting together some very sexy scenes with high-minded social theories and complex relationships, it's a very Sally Rooney read indeed.
Sunday September 12
Come From Away, Apple TV

The Canadian musical comes to the small screen for the first time with Apple TV's recording of a live performance. Based on the true story of a small town named Gander, where 38 planes were ordered to land in the chaos caused by the 9/11 attacks. The community is forced to come together to care for the almost 7,000 stranded passengers as the world as they knew it falls apart.
Heartwarming and lovely, it's the perfect Sunday watch.
---
Monday, August 30
The White Lotus, 9pm Sky Atlantic
Okay so this is the third episode of the show but it is not one to sleep on! Hit "record all episodes" on your DVR (is that what those things are called?) and catch up on what is bound to be one of the TV shows of the year.
The satirical drama is set in an exclusive island resort and follows the hotel's staff and their guests. A real ensemble cast including Connie Britton, Steve Zahn, Alexandra Daddario and scene-stealer Jennifer Coolidge (who is tipped to win an Emmy for her role), it's sort of part-Downton Abbey with the staff and guest parallels and part Love Island with its outlandish reality TV-inspired comedy.
Tuesday, August 31
Sparking Joy with Marie Kondo,  Season 1, Netflix
Less about throwing things out (although still very much about that) Marie Kondo's new TV show is more about taking a holistic look at the lives and work of real people.
Following the mantra that you can't help anyone until you've helped yourself, the show follows Kondo as she steps into the busy lives of strangers and tries to show them ways to make impact changes that will not only tidy their homes but change their lives. Kitschy but sometimes we need that – think Queer Eye but with cleaning.
Wednesday, September 1
Seeing Ghosts by Kat Chow
You might recognise Kat Chow's voice from her excellent NRP podcast, Code Switch. Now, and now for the first time she's putting her genius with words to paper with a memoir about loss, grief, and the sense of home. Seeing Ghosts is a tribute to her mother, who died suddenly and chronicles her family's struggle to manage their grief. It also looks into other ghosts and her extended family's journey from China to Hong Kong to escape Communist rule and eventually to America.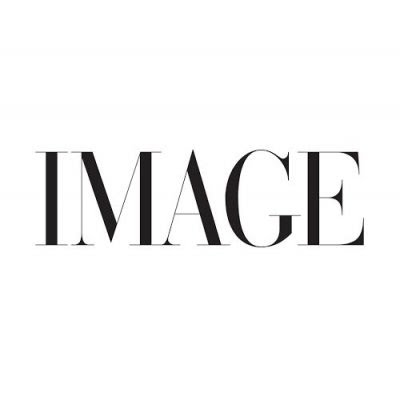 Thursday, September 2
Glow Up Ireland, 9.35pm RTÉ Two
You might have already heard about Glow Up when they were looking for Irish make-up artist stars but now the Irish version of the BBC Three reality show is ready to air. Hosted by Love Island's Maura Higgins, it follows make-up artists as they attempt through a series of diverse challenges until one is crowned the winner. The first episode airs tonight.
Friday, September 3
Cinderella, Amazon Prime
Yet another reincarnation of the classic fairytale, you know you're probably going to watch it some Saturday morning. Starring singer Camila Cabello in her first film role, it's a feminist take with a much more diverse cast, new music, and CGI mice who become Jame Corden (don't Google it, trust me).
Despite my scepticism, the trailer does have a few good jokes and Billy Porter as the fairy godmother AKA Fab G, looks perfectly cast.
Saturday, September 4
Worth, Netflix
This one definitely looks like one for the watch list. Micheal Keaton stars in Worth, a drama based on the true events in a post-9/11 US. A lawyer (Keaton) is tasked with evaluating the worth of the 2,996 lives that were lost that day and how much government should pay to their families.
His statistical mindset comes up against the grief and loss of these families, in particular, a widower plays by Stanley Tucci who is offended by the value placed on his dead wife's life.
Sunday, September 5
Kevin can F*ck Himself, Amazon Prime

Another show that's a couple of episodes in and one that everyone is also talking about, Kevin Can F*ck Himself is a dark comedic take on the sitcom family. Allison, played Annie Murphy from Schitt's Creek, is Kevin's wife and seems to be a peripheral character in the story of his colourful, comedic life and frequently the butt of his jokes that get played with a laugh track.
Yet as Allison moves away from Kevin the cinematography shifts into a noir-like lens that captures Allison's anger towards her misogynistic husband and his gruff friends, frustration at how her life has panned out and a deep desire to break free.