Timber, aluminium, steel or alu-clad? The best windows for your home depending on where you live
Sponsored By
---
Sponsored By
Aside from how much you'd like to spend, choosing windows can be convoluted and confusing. We ask expert David Fitzgerald from ARU Joinery to break it down.
Most of us have been working from home for almost 11 months now, and as a result, we've uncovered the draughty corners and chilly spots. The window seat might be a dreamy spot on a warm summer's day, but in the depths of winter, you know you can't hang around there for too long without getting a creak in your neck. 
Perhaps it's time to invest in new windows. New windows can not only maximise light in your home but with so many technical advancements, they can now act as thermal barriers, helping to keep your house warm and toasty without needing to retreat back under the duvet.
However, investing in new windows can be complicated. With such a wide variety of materials, designs and insulation levels, outside of pricepoint it can be hard to identify which one is right for you.
We spoke to David Fitzgerald from ARU Joinery to get his advice on four different types of windows: timber, steel, alu-clad and aluminium, to help you make the right decision.
Timber windows
Timber is the most traditional form of window material and it continues to be a popular choice. Eco-friendly and paintable, timber offers a variety of designs too. For instance, ARU can custom design their timber frames to be slim-line and if they're factory–finished (as ARU's are) you can get at least ten years before needing to sand and reseal them.
Timber is also a very strong material. David estimates timber windows can comfortably go as large as 4 metres x 3.5 metres while holding a low U-value* (1.1 for double-glazed and 0.7 for triple-glazed).
However, timber does require some maintenance to keep it looking and functioning well and it is not recommended for exposed homes open to sea air and inclement weather, where moisture and salt particles can mean more regular upkeep.
*Note: U-Value the rate of heat transference through windows or doors when shut. The lower the U-value, the better insulated your house is.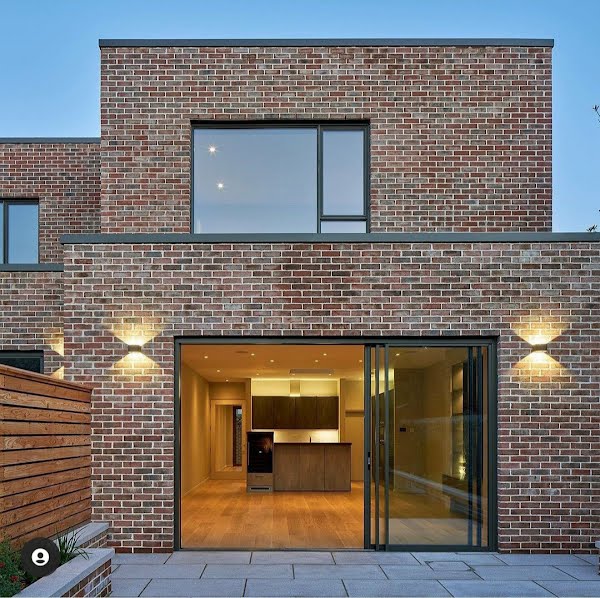 Alu-Clad windows
If your home is pretty exposed, David recommends Alu-Clad marine-grade timber windows as the best option. Timber is very durable and coupled with the marine-grade aluminium cladding (hence the name "Alu-Clad") on the exterior, it will protect your windows from the elements.
This external aluminium casing means you do not need to sand and repaint the timber frame and it offers you both the flexibility in design and minimal maintenance.
David recommends choosing a powder-coated aluminium, as this will ensure that the alu-clad colour doesn't fade over time.
Aluminium windows
Moving away from the typical timber design, aluminium offers a completely different and more modern look with a metal finish both inside and out. 
Aluminium has a strong lifespan and is very strong and durable, meaning almost no maintenance. It has many design options while keeping low u-values so it can be used for a simple small window or a curtain walling system for a more commercial project.
David notes that aluminium is a great insulator. "Nowadays all aluminium is terminally broken so no cold can come through the frame and glass specs are so good for insulation." He also says it's crucial to ensure your aluminium windows are made and installed by a professional to create the necessary thermal break and ensure the U-value is as high as possible.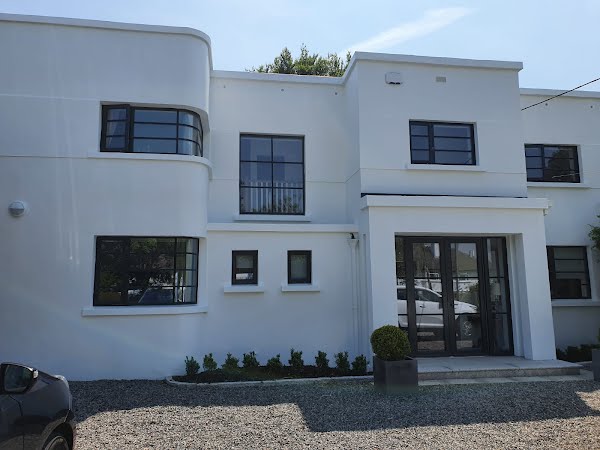 Steel windows
Steel is one of the most expensive materials for windows and doors but the trade-off is slimline appearance. Because steel is so strong, it requires a minimal framework to support large panes of glass and so it is ideal for oversized sliding doors and expansive windows that maximise light. 
The drawbacks to steel are the weight and mechanics. Steel windows and doors can be quite heavy, so be sure to query this. ARU, for example, use a specific hinge to ensure all their steel framework is free-flowing. David would recommend steel for internal use rather than external as moving parts like the locking systems and seals might need to be upgraded when exposed to changeable weather conditions.
We hope that makes your decision process easier. If you're interested in learning more about timber, Al-Clad, aluminium or steel windows, you can content ARU Joinery on 01 214 0646 or at [email protected]. Check out their gallery of happy customers here.