I don't know the girl on the train.
But I cried alongside her as I watched the harrowing attacks on her homeland.
I don't know where the girl on the train is going. Or coming from. I don't know her family situation. Perhaps she's left her elderly parents behind. Or kissed her husband goodbye as he took up arms to defend his home.
I don't know her, but she represents the very worst of what's happening on the edges of Europe. The pain written on her face the motivation for our efforts to gather toothbrushes and blankets and colouring pencils into packed vans.
I cling to my daughter's hands as we drop off our small offerings to a coffee shop near our home. It's collecting war aid for those fleeing Ukraine. Why are you crying mummy, my youngest says looking up at me.  How can I explain how we are all crying alongside the girl on the train – understanding the devastation of her journey and that of her countrymen? How can I explain that I can imagine such horror with searing vividness.
And colouring pencils or clean clothes for her shell-shocked child, is all I can offer right now, alongside my sympathy.
I'm crying because I feel helpless and angry and that woman on the train could be me. It could be any of us.
This is a different kind of war. This is a war where not even the agreed ceasefire to allow civilian escape is being honoured. This is a situation where war correspondents are being targeted.
On Monday, near Kyiv, Sky News chief correspondent Stuart Ramsay and his team were attacked by Russian snipers as they tried to pass a checkpoint.
Camera operator Richie Mockler took two rounds to his body armour, Stuart was wounded. Their experience illustrates the scale of the mayhem and violence as Russia's invasion enters a new and deadlier phase.
"And then out of nowhere a small explosion and I saw something hit the car and a tyre burst. We rolled to a stop.And then our world turned upside down. The first round cracked the windscreen. Camera operator Richie Mockler huddled into the front passenger footwell. Then we were under full attack. Bullets cascaded through the whole of the car, tracers, bullet flashes, windscreen glass, plastic seats, the steering wheel, and dashboard had disintegrated."
They left the car and ran.
"I do recall wondering if my death was going to be painful. And then I was hit in the lower back. "I've been hit!" I shouted."
The crew eventually made it to safety but, shook, they said it was eyeopening what a different kind of beast we are dealing with. You can see the video here. 
This war gets worse by the day.
Thousands are being forced to make decisions that will change the course of their lives forever. They are fleeing towards relatives, towards neighbouring borders, towards safety with nothing but suitcases and in some cases, the clothes on their backs.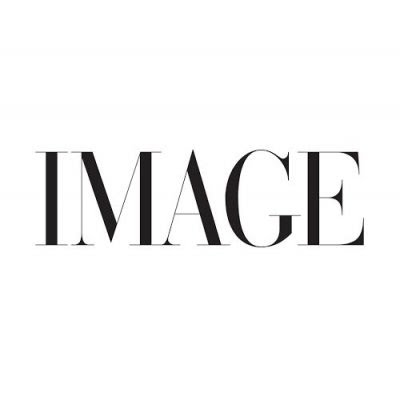 The girl on the train is just one story. There's the child on the train gazing out at her father taken by The Guardian photographer.  Neither know when they'll see each other again. There's the elderly couple helping each other in a makeshift shelter, frail and afraid. There's the son breaking down as he clutches his father as he returns to fight. There's the father crying over his bloodied son at a hospital – the son who didn't make it.
History repeats itself, we've always heard. But not like this. Not in the 21st century, surely?
But this human misery is happening right now, right here. And even the journalists on the ground reporting the invasion are struggling to comprehend how the hell it's come to this, and where does it go from here?
Feature Image via Getty