PODCAST: Melanie Morris & Sinead McSweeney: Episode 9
In this new episode of the IMAGE Business podcast, Melanie Morris chats with Sinead McSweeney, MD of Twitter Ireland, about her move into a leadership position, the responsibilities of that role and key management tips.
---
Work Rest Slay is a monthly podcast hosted by our contributing editor Melanie Morris, who speaks to some of the most compelling Irish and international people in business, spilling the truth on the real secret sauce for a successful career.
Our next business podcast in the series launches on Saturday, May 7, 2022, and features Sinead McSweeney – MD of Twitter Ireland and VP of Twitter's Global Public Policy & Philanthropy.
Work Rest Slay: Episode 9 
In conversation with Melanie Morris, Sinead shares insights she's gained since taking on a senior management position at Twitter, including advice on leadership, the advantage of a global mindset and top management tips.
Starting Out
Sinead joined Twitter Ireland in 2012 as their sixteenth employee back when it was just a Dublin start up. She saw incredible potential in the social platform, especially when it came to political and social awareness.
"It was during the visit of Queen Elizabeth and President Obama, that was where I could kind of see the power of Twitter for public service information sharing," she said. "I became really interested in this power.
"I think the fact that it's live, in the moment and open, it quickly established itself as the go-to for breaking news. From the macro to the micro, I have seen people, whether it is following the Oscars or an emerging natural disaster, that say 'okay, I want to know what is happening now so I will see who is on the ground nearby on Twitter'."
The platform was filling a need for immediate news and it was because of this that Twitter Ireland continued to grow. Now, the company has almost 500 people based in Dublin and its global footprint has grown to around 5,000 to 6,000.
Becoming a leader
Sinead worked her way up the corporate ladder and now leads Twitter's Public Policy team globally, as well as serving as the Managing Director of Twitter's operations in Ireland. And when it comes to learnings, she credits the importance of having a diverse team and learning the best ways to work with each of them.
"One of the most fascinating learnings has been that sense of navigating and working with really, really diverse teams," she said. "You have people who are high context and low context, people that are very wedded to hierarchy, others who are not. People who, the cultural approach is to speak up, while others won't speak until they're asked.
"So you can map your team and see where they are on this graph across these key competencies and you can very quickly say 'ah that's why that meeting didn't go well' or 'that's why we failed to resolve that issue'. I won't say definitely that's why, but it's an element. Because people are talking in different ways and hearing in different ways based on the business norms in their country."
Management tips
It's this global mindset, Sinead says, that gives the Twitter Ireland team a step up. That, and that she always tries to hire people who are smarter than her.
"One of the reasons why global companies set up regional hubs here is because the Irish market itself is not large, so people are thinking about the world or Europe. Whereas if you were sitting in a market with a very high population or high consumer base you are always going to be pulled down into the business priorities for that market. We are able to create an economy here around the employment and generation of industry and technology (and everything else), but we have people whose mindset is really attractive to foreign direct investment because it is really outward-looking."
When it comes to her leadership style, Sinead really loves to focus on developing her employees and watching them thrive.
"The older I have gotten the more attached I am to the kind of leadership and management side of my roles rather than the straight business side. Earlier in my career, I would have been very goal-orientated, whereas now I get as much pleasure out of hiring somebody and seeing them blossom, be promoted or even leave for another role in the US. But they have grown in their time that they have been part of a team that I have been privileged enough to lead."
In regards to self-management, when Sinead feels overwhelmed, she always tries to step back and look at the bigger picture.
"I ask myself, 'What do you control? What can you influence? What can you do nothing about?' If the things that you can do absolutely nothing about are causing you that much stress, well then you need to remove yourself from the situation. Because you are going to be in this perpetual cycle of stress and worry about something you can never change."
For more on Sinead's career, listen to the newest episode of Work Rest Slay below:
Sinead McSweeney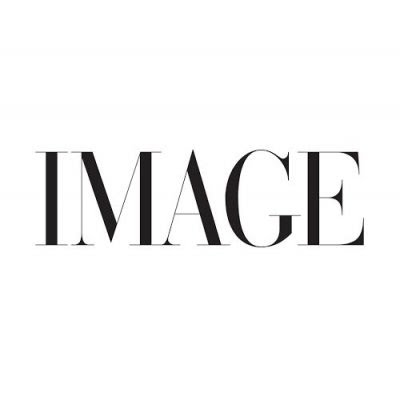 Sinéad McSweeney leads both Twitter's Public Policy team globally as VP and serves as the Managing Director of Twitter's operations in Ireland. She has been a key leader within the Twitter team since she joined the company in 2012. Prior to Twitter, Sinéad was Director of Communications for An Garda Síochána from 2007 to 2012 and before that was Director of Media and Public Relations for the Police Service of Northern Ireland between 2004 and 2007.
From 1996 to 2004, Sinéad held a range of political advisory positions in the Irish government including roles as Special Adviser to the Minister for Justice, Equality and Law Reform and, prior to that, at the Attorney General's Office. A native of Midleton, she studied law at University College Cork and qualified as a barrister in 1993. She began her working life as a parliamentary transcriber in the Dail debates unit of the Houses of the Oireachtas.