Meet the speakers at our Navigating Sustainability event
Sponsored By
---
Sponsored By
At our final IMAGE x PwC Business Series event for 2021, we sit down with three eco-conscious business leaders to discuss all things sustainability.
Don't miss the fourth and final event of the IMAGE x PwC Business Event Series for 2021, Navigating Sustainability, on Thursday, November 18 at 3pm.
We are hosting a vital virtual panel discussion on sustainability, where our panel will identify the most pressing issues in ensuring our businesses are as eco-friendly, efficient and accountable as possible for 2022 and beyond.
Moderated by IMAGE contributing editor Melanie Morris, our highly accomplished panel includes three leaders in sustainability — Tracy O'Rourke, CEO & Founder of Vivid Edge, Pat Kane, Founder of Reuzi, and David McGee, PwC ESG Leader and Markets Strategy Partner.
Register Now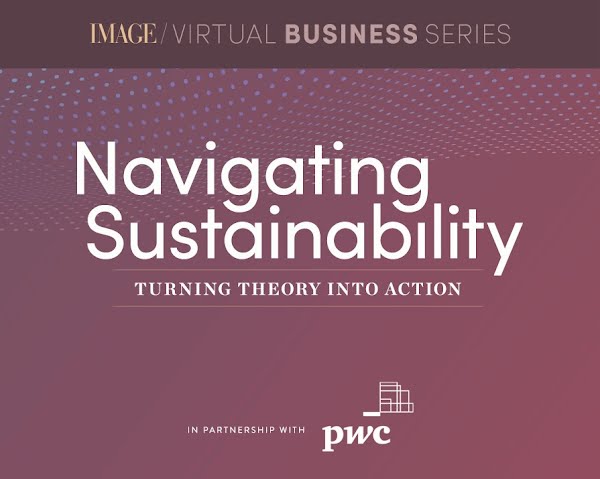 WHEN: Thursday, November 18 at 3pm
WHERE: From the comfort and safety of your own home or office
HOW TO ACCESS: Register below to secure your ticket. All registered attendees will receive a link to access just before 3pm.*
Missed the event? Watch it on demand below:
Meet the Speakers
Tracy O'Rourke, Founder and CEO of Vivid Edge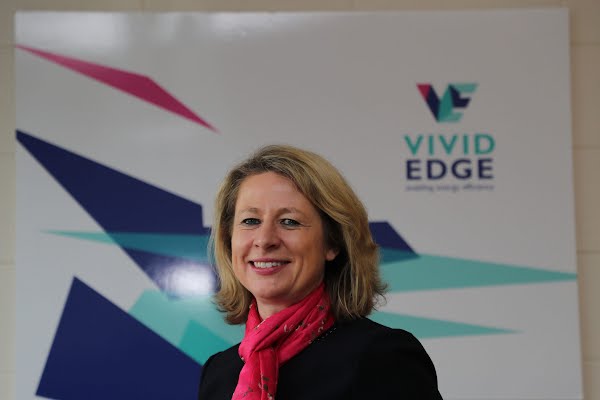 Tracy O'Rourke is Founder and CEO of Vivid Edge, helping large multinationals reduce carbon emissions with zero out of pocket costs. She founded Vivid Edge in 2015 after a corporate career in financial services and aircraft leasing. Leaving a high-growth aircraft leasing sector for a climate start-up might seem like an odd move but Tracy wanted to build a commercial business with social impact.
A visionary, she could see how critical the climate agenda was and wanted to help with a practical solution. Her ambition is to change the way energy efficiency is delivered globally. Vivid Edge and Tracy have been recognised in many prestigious awards and programmes including being a Fellow of the Cartier International Woman's Initiative 2019 and being featured in the Top 100 Start-ups in The Sunday Business Post 2019 and 2020.
Pat Kane, Founder of 

Reuzi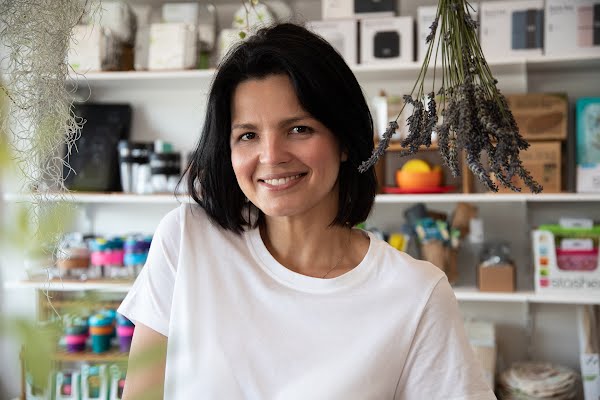 Pat Kane is a sustainable lifestyle advocate, an educator and a speaker. She's the founder of Reuzi, Ireland's one-stop shop for eco-friendly lifestyle. Before starting her entrepreneurial journey, Pat held various executive positions in the corporate world. It was when she became a mother for the first time that she realised the amount of rubbish she was going through every day and decided it was time to make a change.
Pat never preaches about sustainability; she wants to educate people about our climate challenges and how one person can make a difference by swapping 'dirty disposables' for eco-friendly, durable, reusable products. She wants people to address our over-consumption of single-use items. Pat's motto is "The Power of One — one individual, one change, one step at a time, one better planet".
David McGee, PwC Markets Strategy partner
David McGee is PwC's Markets Strategy partner, a member of the firm's Leadership Team and an advisory consulting partner. He is a technology specialist with over 20 years of experience in the retail sector, both in industry roles and as a consultant. David has extensive experience advising clients in the retail and consumer goods sectors on diverse projects including digital, technology, corporate strategy, operational effectiveness and supply chain. His clients include indigenous firms and Irish and foreign-owned multinationals in the sector.
David leads PwC's ESG team who are delivering training to people, supporting communications to clients and other stakeholders as well as helping clients to address their ESG challenges. Prior to joining PwC in 2008, David held a senior role in a major Irish retail and wholesale company.