'I think it's important that we're not trying to be perfect' – Derval O'Rourke on the key to finding balance
---
Olympian, businesswoman, mother, daughter, wife, friend – Derval O'Rourke has many titles to go by, none of them any less impressive or important than the other. We sat down with O'Rourke to chat about her online website Derval.ie.
Reflecting back on what a whirlwind year the past 12 months have been, she's managed to find the balance between work and play, helping others to do the same through her online health and wellness platform Derval.ie.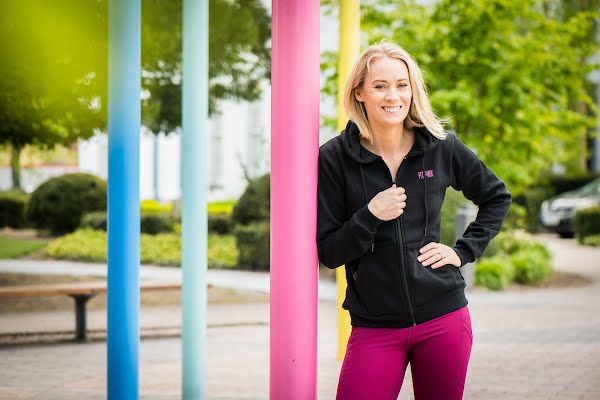 On how Derval.ie adapted to lockdown
A venture the Cork woman kicked off around 18 months before Covid hit, you might say that she was ahead of the curve, at least in terms of providing online fitness content. Wanting to show people that you don't necessarily need to be in the gym to get fit or break a sweat, after a year of lockdown, it's a concept we're all well familiar with now. Back then, the idea was more alien to us though.
"It's funny, we would have spent probably the first 18 months trying to tell people that you don't always have to go to a gym or have a personal trainer and that when it comes to nutrition there's a lot you can do yourself", Derval told me. "We kind of spent time trying to tell people that, you know, we're all online so much and it's such a digital world that this is a really nice resource.
"It went from that, to overnight, everybody being online and everybody looking for an online solution."
On the importance of community
Enjoying a huge uptake in subscribers to the platform in recent months, one of the main changes Derval noted as a result of the pandemic was that users really wanted to engage with classes more. While previously the platform ran mainly off on-demand content, now there was a thirst for live, interactive classes in which people could socialise with one another, so to speak.
Heading up the live workouts herself every Monday, Derval saw a real sense of community growing as people began to return to classes each week, checking in one another during what was an otherwise very isolating time.
"I think the site has definitely gone from being a really good product to actually being a really nice community, a really nice space. It's as much about us checking in with everyone and them checking in with us, as it is about what the product is."
A true sign that all the love and care that's gone into Derval.ie is paying off.
Making the decision very early on to keep all of the live content she delivered contained to just the online members group, Derval avoided falling down the Instagram live rabbit hole – wanting to use the limited amount of free time she has, servicing those who have supported her and her business over the years. "Like everybody else, I'm busy and I have two small kids and I have lots going on. I have a limited amount of time but that time I want to spend servicing people who are actually members of the site.
"The whole world is kind of doing live stuff on Instagram, and I said, well you know I have this group of people who have supported my business and that's who I need to be spending my time speaking to."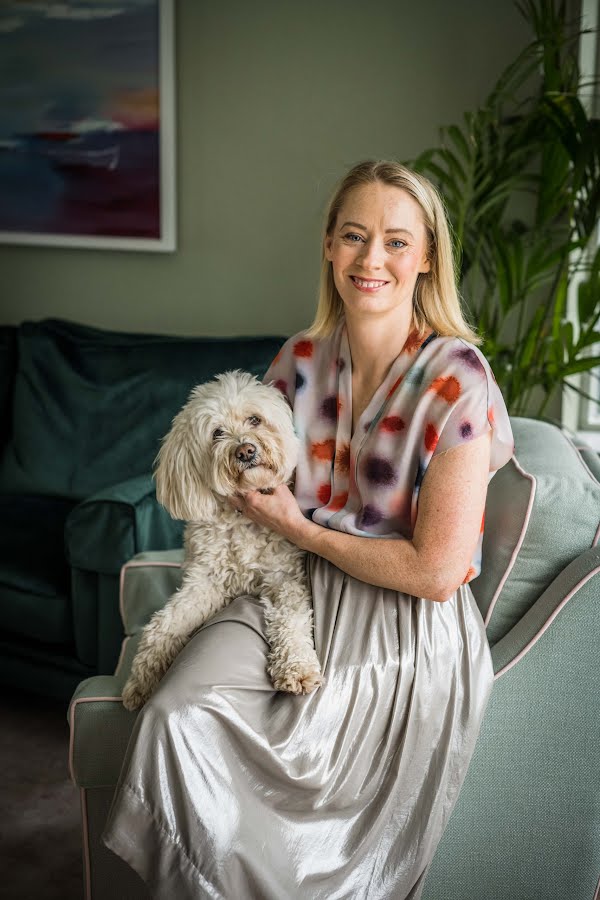 On how to find balance
Asked what the most important takeaway of Derval.ie is, the former sprint hurdles athlete said that she thinks it's important we're not striving for perfection.
"Something is always better than nothing. It's never about trying to be really restrictive, or it's never about really stringent rules. It's about adding stuff in that makes life better rather than taking things away that makes life harder… You have to meet someone with where they're at."
Intent on giving people the tools they need to help them follow along in a way that's accessible to them and their lives a lot of her own learnings stem from her time as an athlete. Admitting that she was very lucky to have had access to expert knowledge, often before it hit the mainstream, she was already familiar with things like mindfulness and journaling before they really became part of the everyday vernacular over here. "Some of the trends I see coming out now, those were things that we were talking about
back in 2004."
Nearing her 40th birthday later this month, she's using the occasion to give back to all those who have supported her over the past few years – offering customers up to 40% off products from Monday, May 17 until Monday, May 31. Anyone who signs up for an annual membership to the site during this time (a year-long subscription costs €90) will also receive a book bundle containing three of the athlete's books (her personally signed cookbook Food for the Fast Lane, her healthy lifestyle journal and mindfulness journal – all worth €50) as a free gift too.
Imagery by Joleen Cronin