The Challenge of Change: How to build resilience in a digital world, according to Irish business leaders
Sponsored By
---
Sponsored By
In the first part of our new business series, Irish industry leaders share their experiences and advice for building resilience in a digital world.
The past year has been a learning experience for businesses across the globe. In part one of our business series, we ask Irish industry leaders how they successfully navigated this change and adapted to a digitally transformed world.
Along with their own insights and experiences, they share their expert advice for those leading businesses during this time of uncertainty, including how to overcome challenges and best manage a team that's working from home.
Our panel includes Aine Kerr (Co-Founder and COO, Kinzen), Marie Taylor-Ghent (Director of Data & Analytics at PwC Ireland) and Oonagh O'Hagan (founder and CEO, Meaghers Pharmacy Group).
Watch the full video below or scroll down for the highlights.


How has your business changed over the past year?
"We were already looking at digital transformation but when the pandemic hit, we had to accelerate this plan. We're a frontline business so we remained open during lockdown. And while we were so grateful for that, it put a huge pressure on us. Not only just with supplying hand sanitiser and face masks but people needed to trust us in all of this noise as well. Needing to protect both ourselves and our customers, we pivoted online becoming the first to launch a video pharmacist service. Now a patient can visit their GP virtually and have their prescription delivered from the comfort and safety of home." – Oonagh O'Hagan
How did you navigate this change?
"Because we were open and trading the whole time, there was no rulebook to follow. We were building a plane while flying it. Our employees were afraid to turn up to work. A lot of them had underlying health conditions and still chose to come in because they didn't want to let their customers down or their team down. So, we had to do our best to keep them safe and come up with solutions every day." – Oonagh O'Hagan
How did your clients' expectations evolve and how did you meet them? 
"There's been more innovation in the past 12 months for companies than there has been in the previous 12 years. It's been a process of trying different things and being agile along the way. Before Covid we realised our technology could be used to dismantle widespread misinformation, something that can cause a distrust of media and news. And now that we need that trust more than ever, we've been focusing on using our technology to create an encyclopedia for disopedia, constantly detecting and disrupting these campaigns of misinformation. 
"We've been working with some of the biggest news platforms in the world, helping them get ahead of what could be deadly and risky situations. We've also been in fundraising mode, which is really interesting to do from home. In Scott Belsky's The Messy Middle, he says to optimise the high moments and to endure the lows. You have to be stubborn about the mission you want to bring to the world around you but you also have to accept the unknowns. Hopefully, coming out of this pandemic, we'll all be better at resilience and understanding the needs of the public." – Aine Kerr
What advice would you give people who are trying to leverage data and analytics into their business more effectively?
"Your north star should be your business objective, then technology and data can help you achieve that, whether its customer engagement, increased revenue, etc. It's also important to be collecting data; the only way you can drive insights is by having accessible data. An agile methodology works quite well too. Break down your main objective into achievable steps, then you can reflect after each milestone, seeing if you're on the right track and if your data is in line with this goal. Never be afraid to reevaluate and pivot." – Marie Taylor-Ghent
What has been your business' biggest challenge over the last year?
"Like most companies, we had to enable our entire team to work from home with little notice. We wanted to provide them with the tools they needed while also being cognisant of their home environments, whether they were isolated or caring for their elderly parents. We wanted to set that all up, keep everyone engaged and encourage collaboration." – Oonagh O'Hagan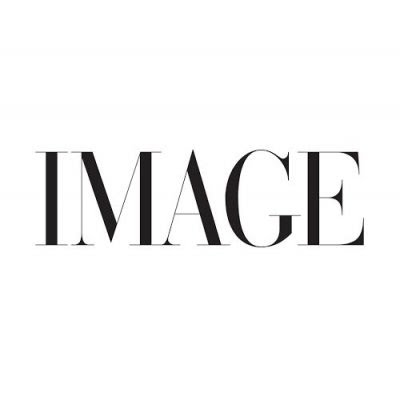 The best ways to build resilience in a transformed world
Focus on your people
"The most important thing to do is to focus on people. Your people are going to build your product, service and company. Nurture them by using their strengths, making sure they understand their role and recognising their interests. You're always encouraging them so that they feel they can WFH while having their needs met, having that sense of connection and knowing they're making an impact. Always provide trust and transparency by over-communicating, showing vulnerability and meeting people where they are at." – Aine Kerr 
Over-communicate
"You want to minimise the fear that comes with adapting to change and communication is critical to that. When you transition to WFH, you'll need to bridge that gap that's created by virtual communication, helping people to connect and be on the same page. During an era of change, you should try your best to over-communicate because it gives them the information they need and it creates a forum to ask questions and get feedback." – Marie Taylor-Ghent
Celebrate the wins
"It's so important to reflect on what you've accomplished, share that with your team and pat yourselves on the back for what you've done together. When you're always going, allow time to stop, take a breather and celebrate those wins. This will give everyone the inner confidence they need to keep going, positively reflect on their role and build the trust that's needed to work together as a team." – Oonagh O'Hagan
Set aside 'balcony time'
"As busy women, we are always multitasking, so it's vital that we set aside time to step back and look at the bigger picture. I actually add an hour of 'balcony time' to my calendar every week to think about my sense of purpose – if I'm playing to my strengths, if I'm living my values and if I'm keeping that inner fire burning. Our drive is usually fueled by stability and flexibility, but other times it's fueled by our desire to be impactful. So take the time to reconnect to your goals and stay focused on how to achieve them. Ask yourself what it will look like if you're more loyal to your dreams than your fears." – Aine Kerr
Adapt a growth mindset
"I recommend reading Growth Mindset by Dr Carol Dweck. It talks about how to develop a growth mindset and apply it to all areas of your life, whether it's navigating change, getting your business through Covid or overcoming challenges in your personal life." – Marie Taylor-Ghent