5 Irish women who have managed their businesses with agility, creativity and fortitude this past year
---
From hoteliers and fitness gurus to caterers, jewellery designers and skin experts, meet five female entrepreneurs who have managed to make the best of the last 12 months.
International Women's Day… an occasion when we should all take some time to reflect, remember and celebrate; but knowing women, it'll inevitably be done whilst simultaneously loading a machine, hunting for car keys, dropping the phone (again) and making a mental note of seven other things to put on the "to do" list. 
Never was this truer than in the very dystopian times of 2021. It's been a weird, unsettling, worrying, but also sometimes a surprisingly rewarding year since IWD last hovered into view. A year when the Covid rollercoaster saw us go up and down at an uncomfortable pace while we tried to steady the ship for family, colleagues and friends who leaned on us for support.
Queens of helping, soothing, juggling and still delivering to deadline, over the past 12 months, women have shown the most incredible agility, creativity and fortitude, and none more so than our fantastic female entrepreneurs, who've had to incessantly re-imagine, re-format and redirect their businesses to find new ways to survive and thrive.
Corinna Tolan, CEO Monica Tolan Beauty & Skin Clinics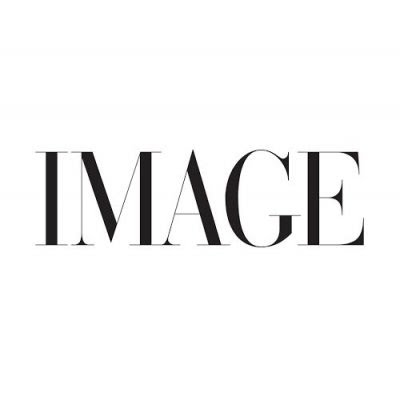 Corinna Tolan took over her mother Monica's well-established beauty business in 2010 and has seen the salon continue to grow and prosper. By early 2020 it wasn't unusual for a client to fly in from Scotland or England in the morning, have a treatment in the clinic, and fly back home that afternoon.
"I still remember where I was when Leo Varadkar made his announcement from the Whitehouse. My first instinct was my family. I was in the treatment room and wanted to get home to my children and husband as soon as possible. My daughters were 11 and 9 at that time, and I knew this major development would unsettle them. I was also anxious for my team, many of whom travel a great distance to work each day. I wanted them too to return home to their families where I could be assured of their safety."
Interestingly, Monica and her team had been researching online skin consultancy since 2018, so in March 2020, "We equipped our skin therapists with home computers, phones, and sales devices and accelerated our online service. The team's resilience and ability to pivot at this time not only saved our business, but have propelled us forward and nurtured our future growth."
Online consultancies will stay part of Corinna's business into the future due to their convenience for both client and clinic, as will the regular, highly-entertaining Instagram Live sessions and podcast series that Corinna hosts; she has also launched Skin Deep, a subscription beauty box service. Corinna has a new appreciation for ageing; " If we have learned anything over the last 18 months, it's how vulnerable we all are as a species. It is a privilege to age and should be celebrated. My wish for all my clients is to age well… and remember the importance of good gut health, the secret to healthy skin."
Chupi Sweetman, founder, Chupi
Overall, Chupi Sweetman's 2020 will be remembered as a landmark one; the year she welcomed her longed-for little girl Aya entered the world, and the year her business boomed so successfully, she's now hunting for 200 new employees to manage expansion and help with her sortie into the American market.
In just one year, Chupi, the brand grew by 51% but this is no overnight success; this is the result of eight years of hard work (and longer in other design-led businesses before that), imagining, designing, marketing and adapting a business to stay ahead of market trends. I imagine if you mention the word 'pivot' to Chupi, she'd laugh. She's constantly innovating and evolving her product, distribution and communications methods, but always with the same message of personal story, presented with beauty.
Chupi the business has matured with Chupi the woman. What was originally beautiful gold and silver fill, gifts for girls to give girls, has moved steadily upstream and into the luxury space. Now her work incorporates solid metals and precious stones – she single-handedly put grey diamonds on the map, and on our fingers. But her beautiful, inspired-by-nature style remains as a signature. 
Patricia Roberts, founder, 1 Pery Square, Limerick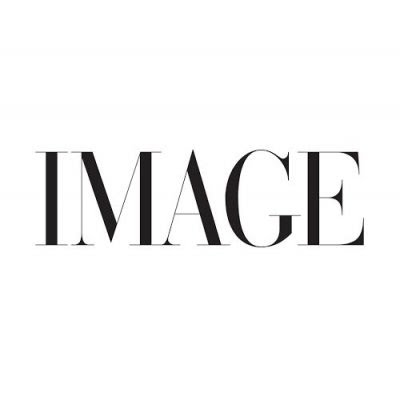 The proprietor of 1 Pery Square, Limerick's boutique city townhouse hotel since its establishment in 2008, Patricia Roberts has always been a high-octane woman, managing her business, a family with three small children and a penchant for high-intensity exercise, often into seven-day working weeks.
But if ever fortune was to smile her way, it was with her business plans for 2020… to expand the hotel's ground floor Long Room to incorporate the dining room, and to build a Garden Room for more food and beverage options. Lockdown one meant she could do this at a decent pace, and by the time the country opened up, the business was perfectly pitched for a successful al fresco summer. "We were lucky that we were in a good financial place before this all happened, so we could do these developments, and I also decided to replant the garden which has seen lots of use by hotel and spa guests. I'm used to a busy lifestyle, so it's good to keep busy, but equally, I'm learning the benefits of slowing down, I've even started to see the benefits of yoga, and the gentler forms of exercise."
The stop-start nature of business in the past year has been a challenge, but thanks to government assistance and an ongoing hunger to improving Pery Square's offering, Patricia remains upbeat and is looking forward to welcoming guests back. "It was right to close in January and hibernate for a while, it also gave me time to study for a Masters in International Tourism which I'm really enjoying. And to accept the post of chair of Failte Ireland's working group to promote Limerick as a gateway city for the Wild Atlantic Way."
Anna Shipley, founder, Rustic Honey Food
Anna Shipley's daughter was three months old when she decided to start Rustic Honey in March 2019. Originally a catering business that also supplied baked treats to coffee shops around Dublin, things were looking promising and Anna had huge intentions to expand her grazing and buffet-style catering services when the pandemic hit.
"We closed our doors for a couple of weeks and used that time to think about the future of Rustic Honey, all the while, being concerned about what was going on in the world. The way I viewed it, we had two choices; to fight for survival or permanently close our doors. We transported the entire business online and I stuck with a gut feeling, applied some items from what was going to be our new menu and voila! The Rustic Honey grazing boxes were born." An instant hit, Anna's visually beautiful creations were quickly booked up for weekend treats, birthday celebrations, virtual press launches and sunny park picnics.
As summer continued, Anna's offering extended into freshly baked and celebration cakes and by the end of 2021 the intention is to also have Little Honey, Anna's newly opened bakery & café and the wholesale bakery in full swing. But as always, behind every great woman… and throughout this business transformation, Anna has had huge support from her husband Diego. "He has bent over backwards to help in every way he can. From delivery driver to kitchen porter to all-round superhero, one thing I can say for sure is that Rustic Honey wouldn't be here today if it wasn't for Diego.
Also, our daughter has been in the safe and loving arms of my Mum for every second while we were at work, which gives me the peace of mind needed to focus on business. On a day like International Women's Day, both of these wonderful humans are the true example of what real support is all about." 
Milena Jaksic, owner, Platinum Pilates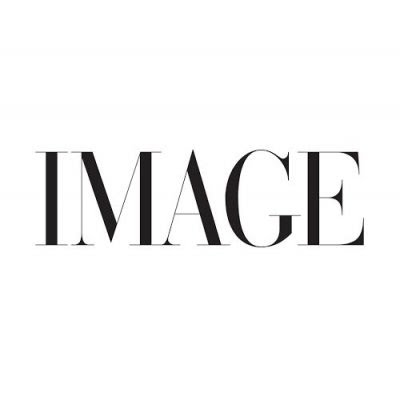 One of the first to bring reformer Pilates to Ireland in 2011, Milena Jaksic and her team have steadily grown the Platinum Pilates business to become six beautiful studios in Dublin along with, in 2017, the addition of Platinum Physio with clinics at three studio locations (and which have remained open throughout lockdowns 2 and 3).
A working mum with three daughters and a passion for further education in the world of functional movement, most of Milena's business had to move online last March, and while there's been the occasional jump back into studio, it looks like virtual sessions will be part of the business plan for a good while to come.
Milena has been smart enough to package home workouts with enticing offers, and her team of coaches are entertaining as well as excellent so she's retained her client base and continues to run corporate wellbeing programmes and partnered with Wellfest's virtual event last year.