WIN two Bioderma Sensibio hampers, full of soothing skincare for sensitive skin
Sponsored By
---
Sponsored By
Enter for your chance to win two Bioderma Sensibio hampers, targeted towards soothing sensitive skin so you can live life #FreeFromRedness.
Do you suffer from constant redness or rosacea? You're not alone. According to the Institute of Dermatologists, rosacea affects one in ten people in Ireland. The chronic inflammatory skin condition is an issue for many and is commonly characterised by redness of the face (from broken blood capillaries), nose, chin and forehead.
This redness can be extremely hard to mask, especially during the summer when UV exposure is heightened. That's why it is so important that those struggling with this condition are using the right products that don't further irritate their complexion.
The Bioderma Sensibio range was created with soothing ingredients, to help reduce and prevent redness in even the most sensitive skin. The dermatologist-recommended range consists of gentle, purifying cleansers (like Sensibio H2O micellar water), nourishing creams and protective face care, all of which work together to hydrate and strengthen the skin barrier, aiding in skin repair and preventing redness from reoccurring in the future.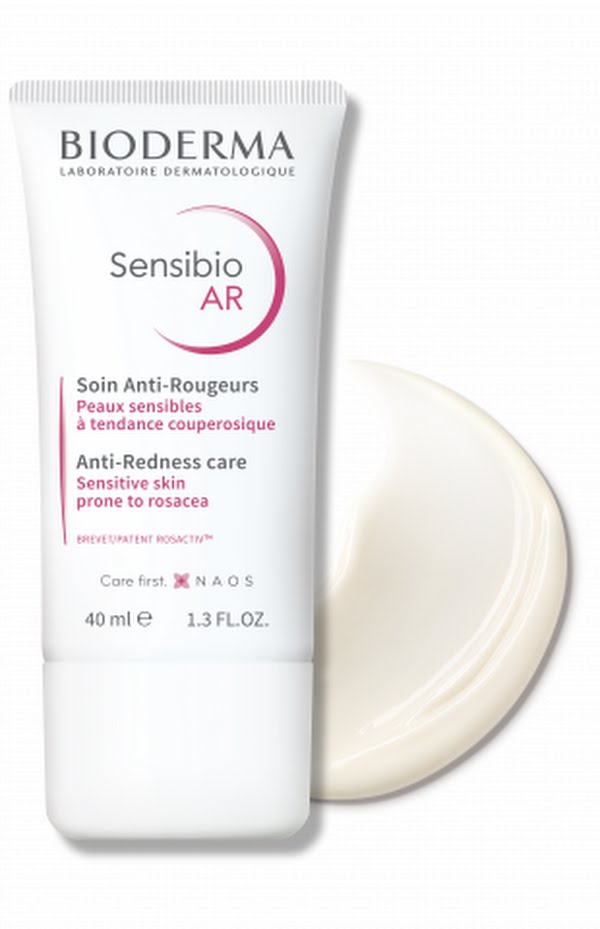 Sensibio's hero product is Sensibio AR anti-redness care – a lightweight, non-comedogenic moisturiser that's been proven to reduce symptoms of rosacea by 86 per cent.* Infused with intense soothing agents like enoxolone, allantoin and canola, it reduces heating sensations and calms red and reactive skin.
If you'd like to win the range and be #FreeFromRedness, enter our competition below. We're giving away two hampers (to one lucky winner and their friend), each worth €250 and full of Bioderma Sensibio skincare products.
WHAT YOU WIN
Two Sensibio hampers, each includes:
Sensibio AR Day & Night Care
Sensibio H2O AR Cleansing Anti-redness Micellar Water
Sensibio Gel Moussant Micellar Cleansing Gel
Sensibio Eye Soothing care for sensitive eye contour
Sensibio Mask Intense soothing and moisturising treatment

Photoderm AR 50+ Tinted Creme

HOW TO ENTER
Sorry, this competition is now closed and no longer accepting submissions.
*Clinical study on 37 patients aged 19 to 65, for 56 days. Morning and evening use, efficacy and DLQI scorage, Bulgaria, 2017.
---
The Bioderma Sensibio range helps reduce and prevent redness, provides immediate relief and protection, and gently moisturises, all while guaranteeing excellent tolerance. Try it today and experience what it's like to be #FreeFromRedness. The range is available to purchase from Bioderma and all independent pharmacies around Ireland.