Sponsored By
When it comes to men's skincare, it can be hard to know where to start. We take you through the ultimate, step-by-step shaving routine, from the best razors to use to rescuing, post-shave skincare
Like most with acne-prone skin, I have a carefully laid out skincare routine that I religiously stick to (exceptions being late night outs, where I at least manage to remove my makeup before falling asleep beside my Chinese take-out).
And while most of my beauty regimen is budget-friendly, I do have a few beauty products that cost a minor fortune. So, when I walked in on my fiancé using my expensive moisturiser, I may have overreacted. Now, before you judge me, let me point out the fact that he has flawless skin (annoyingly so). Over our six year relationship, I've seen him with one spot, which seems mythical to me, who's struggled with breakouts since my teenage years.
It was only after my initial reaction of telling him to "use your own moisturiser" that I realised he didn't have any. To my utter shock, he said that he usually uses body lotion but we were out. Then it hit me, the poor guy doesn't have any skincare and he knows nil about what kind to buy.
There are so many brilliant beauty products out there for men, but it can be hard for them to know where to start. Here are the best products for men to begin their beauty journey – starting with an effective, step-by-step shaving routine – and all of which can be found in your local Boots.
1. Wash your face with a gentle cleanser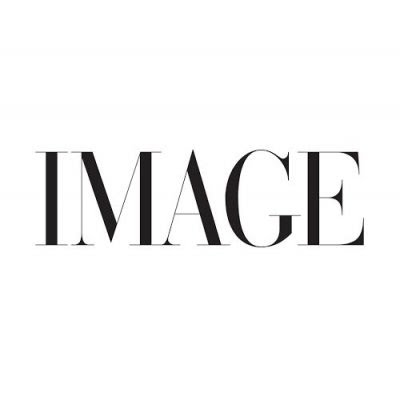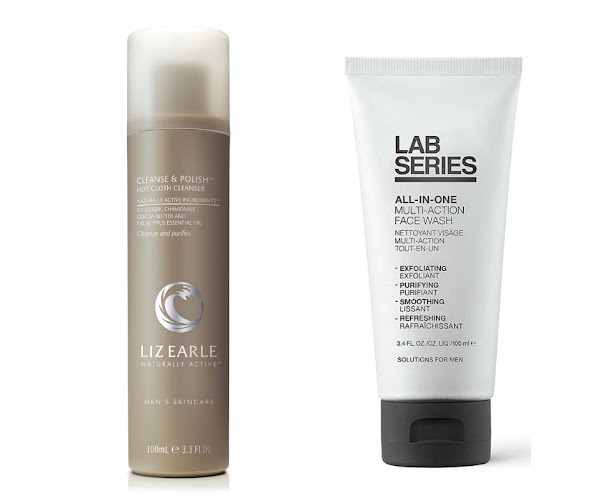 You should have two cleansers stocked under your bathroom sink – a daily gel or cream cleanser and a gentle exfoliating cleanser. Save the exfoliating cleanser for shaving days; it will help remove dead skin cells and allow for a closer and smoother shave.
Liz Earle Mens Cleanse & Polish™ Hot Cloth Cleanser is a great hydrating, cream cleanser and LAB SERIES All-In-One Multi-Action Face Wash is a foaming exfoliant that's not too harsh on sensitive skin – both have great reviews.
2. Use a pre-shave oil or moisturiser to prep skin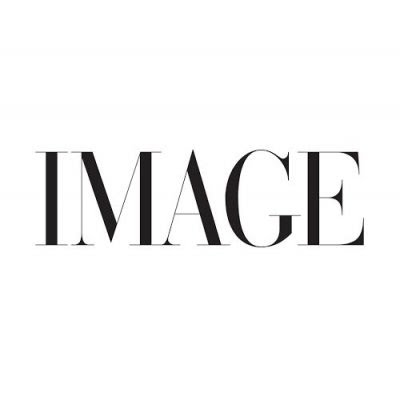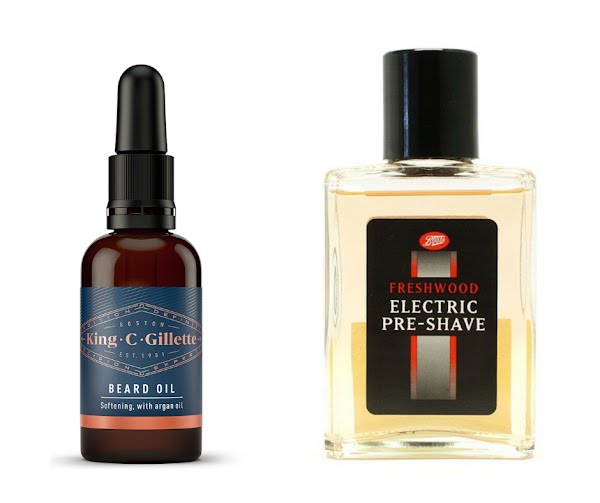 Using a pre-shave oil helps soften the skin and hair, creating an invisible protective barrier and allowing for a smooth shave. This is an especially important step if you have sensitive skin or struggle with razor burn.
King C. Gillette Men's Beard Oil is infused with plant-based argan, jojoba, avocado, macadamia seed and almond oils to moisturise dry skin and soften your beard. For a budget friendly option, Boots Electric Pre Shave Freshwood works really well before using an electric razor.
3. Apply shaving cream or gel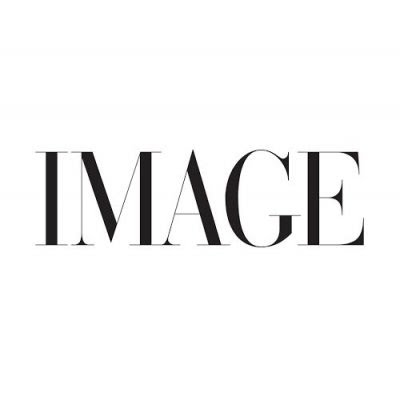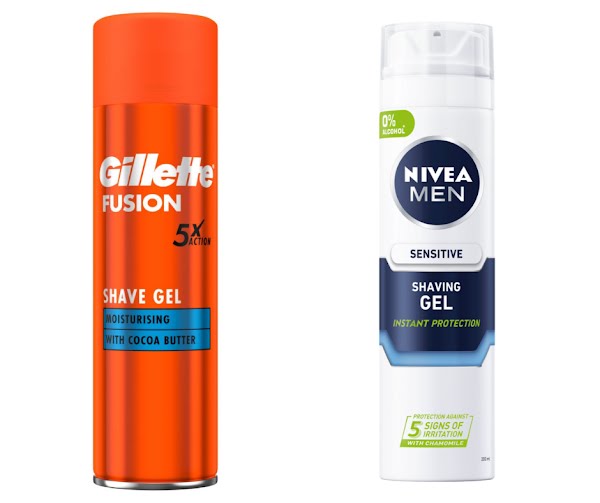 When applying your shaving cream, try to go against the grain so that each of your hairs are raised away from the face. This allows for an even shave, minimising risk of missing any spots in your beard or moustache.
Made with cocoa butter, Gillette Fusion Moisturising Shave Gel for Men is ultra hydrating – ideal for those with dry skin. For those with reactive skin, NIVEA MEN Sensitive Shave Gel has zero per cent alcohol, is gentle on skin and contains calming ingredients like chamomile and hamamelis (witch hazel).
4. Shave WITH the grain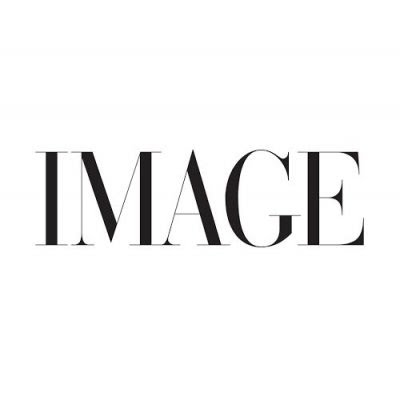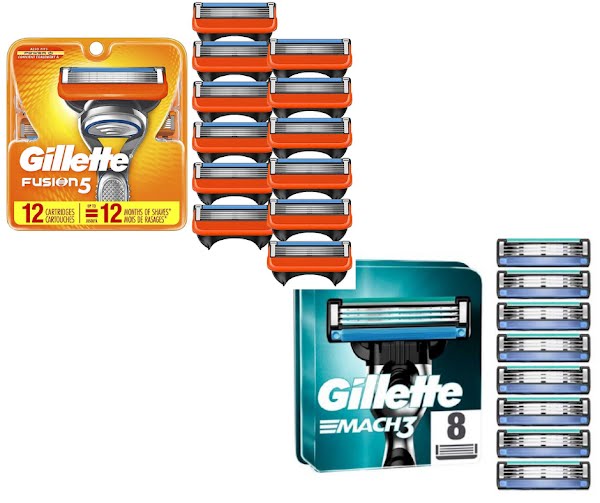 Once your shaving cream or gel is applied, dermatologists recommend that you shave with the grain (in the direction your hair grows). This reduces the risk of red bumps, razor burns and ingrown hairs. Don't forget to rinse your blade with warm water after each swipe, and when you're done, rinse your face with cold water to seal your pores.
Designed for antifriction, Gillette Fusion5 Men's Razor Blades have soft microfins that gently stretch and smooth skin to prepare hairs for a close shave. And they have a precision trimmer on the back for hard-to-reach places and for styling facial hair. Gillette Mach3 Men's Razor Blades each have three stronger-than-steel blades that stay sharper for longer and an eight-pack will last up to eight months.
5. Apply moisturiser or aftershave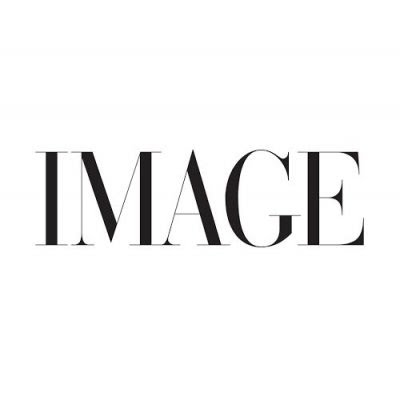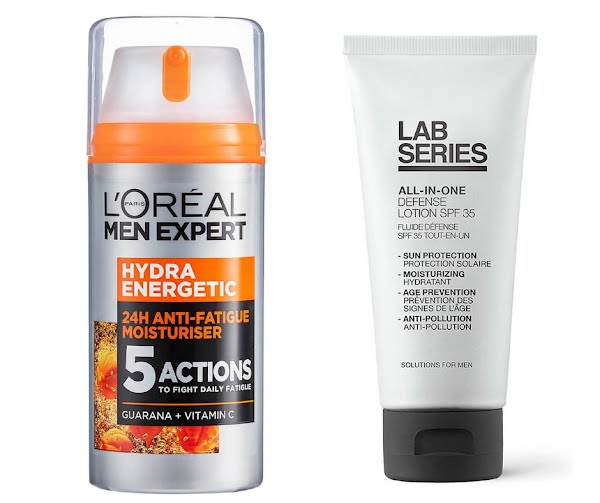 Finally, but most importantly, the last step is to apply moisturiser. This will keep your skin fresh, hydrated and, if using the right product, will help you from overproducing oil. Even if it's not a shaving day, try to cleanse and follow up with a daily moisturiser.
L'Oreal Men Expert Skin Care Hydra Energetic Anti-Fatigue Moisturiser works well with most skin types. It's long-lasting, non-greasy and enriched with vitamin C and guarana (a natural source of caffeine), which helps invigorate tired skin. LAB SERIES All-In-One Defense Lotion helps protect against UV rays (with SPF 35), pollution, free radicals and blue light. There's also a tinted version for light coverage.
With Boots' wide range of men's skincare, skin confidence is just a click away. Choose from icons of the skincare world like L'Oréal, Gillette and Nivea at Boots.ie. Shop top beauty finds online or in your local Boots store.