'I named my prosthetic Saoirse for the freedom she's given me'
Sponsored By
---
Sponsored By
A cancer survivor and amputee who doesn't let her physical limitations hinder her global adventures, Nikki Bradley is on a mission to redefine the word 'challenge' and inspire young people around the world.
To call Nikki Bradley an inspiration seems like an understatement. The Donegal native was diagnosed with a bone cancer called Ewing's Sarcoma at just 16 years old. Now in her 30s, she's survived multiple surgeries, including a tumour removal, two hip replacements, a femur repair and an amputation – but she refuses to let her physical limitations hold her back. 
"As a 16-year-old, I was still at school when I was initially diagnosed, and I was very focused on trying to get back into education. I attempted the leaving certificate three times before I finally passed because I had to keep postponing due to illness, but I didn't want to be a young woman in her 20s without a basic level of education. Thankfully, I did end up in university but that's when I needed a second hip replacement. 
"Long story short, my dealings with cancer have caused significant setbacks during normal life stages. What I learned along the way is how to deal with those. I was essentially plucked from society for at least a year every time I needed surgery. That's a long time when you have a plan and want to get somewhere. It could easily have become overwhelming, and my 20s could have ended with me feeling entirely lost. But I'm so grateful to have amazing people by my side; I managed to keep finding that road that I was initially on."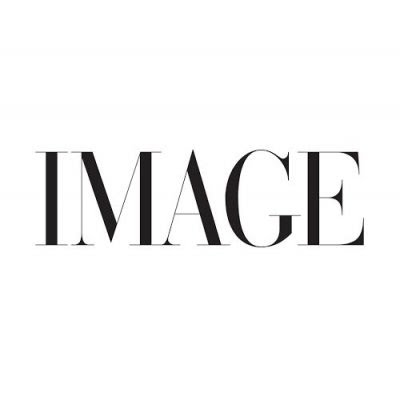 In 2013, after Nikki was initially told there was nothing more that could be done for her and she'd be on crutches the rest of her life, she felt compelled to found Fighting Fit for Ewing's, an awareness campaign that highlights the importance of exercise as rehabilitation for those with Ewing's Sarcoma.
"I was left feeling like I needed to do something for myself. I needed to find a way to make being a crutch user a positive thing in my life. I based the campaign around physical challenges, flipping the word 'challenge' on its head. People refer to challenges as moments of hardship, whereas I wanted to undertake physical challenges to see what I could do in an uplifting way. 
"So, I went to the gym and got the rest of my body strong enough to complete these challenges and documented them on social media along the way. As a result, I've been able to not only connect with people around the world that have Ewing's but I've also been able to connect patients to consultants. I have realized that surrounding yourself with people that have also been through this life-changing disease is really therapeutic, and it's resulted in a fulfilling career and life."
As part of our "Freedom of Safety" series in partnership with Volvo, we ask Nikki about her journey – how she's overcome a tragic diagnosis and hopes to inspire other young women in similar circumstances.
It's been just over a year since your rotationplasty – what was this experience like? How have you recovered since?
I was presented with three options: a 3D-printed hip, a hind quarter amputation, which removes the entire leg and hip, and a rotationplasty. I Googled the latter because I'd never heard of it, and I got the fright of my life. I was horrified by the images that I was presented with, but after analysing all three options, it became apparent that the rotationplasty would be the most likely to succeed and that was the one I chose.
I also made the decision to openly share my journey because I didn't want some young girl to Google rotationplasty and find the images that I found. I wanted that girl to find me and see a relatable woman who is recovering after this very unusual surgery but still living a good and somewhat successful life. In doing so, I was able to connect with people around the world, whether it was medical personnel or patients who were able to share their similar experiences with me, and that really helped me in the early days.
The day I got my new car adapted for my prosthetic, I honestly felt like I was starting my new life again.
The surgery was the longest one I've ever undergone, around 11 hours, and the weeks that followed were much harder than I ever thought possible. I've had quite a lot of operations but this was the first one that I've ever chosen, and I did feel somewhat guilty putting my loved ones through the worry. I think, as a patient, you will always have a sense of guilt, but thankfully, I have an incredible family and circle of friends. They were all beyond supportive and continue to be to this day.
What does safety mean to you? How have you experienced the freedom that safety brings over this past year?
For me, safety is clearly tied up with two things – the first is the feeling of standing on two feet. Obviously, one of them is a prosthetic but that feeling of balance is incredibly important to me. I named my prosthetic Saoirse (meaning 'freedom') for the freedom she's given me. Before that, I hadn't had full balance in about eight years.
The second thing is actually driving. Anybody that knows me will remember how much I missed that – driving is linked directly with independence. As someone that lives in the countryside in Donegal, not having a car means not being able to go places, and independence is extremely important to me. With social media, you can't help but look at what everybody else is doing and feel a little bit like you're being left behind. I definitely felt that way when I was going through my cancer treatment. All of my friends finished their schooling and started their lives whereas I was stuck in this limbo. It was very difficult.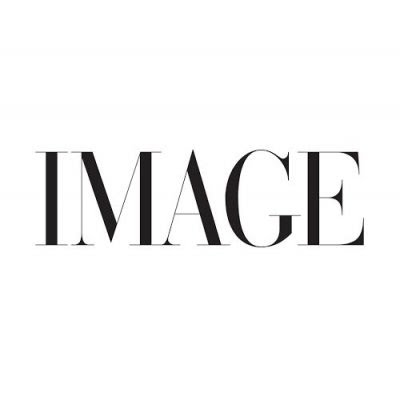 So, the day I got my new car adapted for my prosthetic, I honestly felt like I was starting my new life again. I was that person that was ringing everybody up asking if they wanted a pint of milk, even if they lived miles away. I was just delighted to have any reason to get back on the road, and being safe within the vehicle was really important as well.
Out of all your adventures to date, which was the most memorable?
In 2018, I travelled to Africa to volunteer and it was absolutely incredible. I was given the opportunity to go to the base of Mount Kilimanjaro, and me being me, I decided to turn it into a bit of recce. I knew that Kilimanjaro was one of the popular big climbs, but, not knowing much about it, I didn't want to just follow the crowd so it hadn't been on my radar.
But when I found myself at the foot of the starting point, I spoke to two German girls who had literally just come off the mountain. There's a small shack there that sells beverages and food, and the girls were celebrating with a beer. I went up to them and asked how they felt. They had smiles from ear to ear and were absolutely buzzing, even though they were genuinely exhausted. They said that it was the happiest they had felt, maybe ever.
By sharing my story, it allows people the opportunity to share their own. It opens that door to a safe space for those who feel alone, and it's very therapeutic for all.
It was at that moment that I decided that Kilimanjaro was a mountain I had to climb. Unfortunately, between the pandemic and my latest surgery, I haven't been able to accomplish that yet, but the dream isn't over. A picture of Kilimanjaro has been my screensaver since 2019, and I also have a painting of it that I got in Africa that sits pride in place above my fireplace. It's my daily reminder that that box hasn't been ticked yet but it will be one day.
If you could go back and give your younger self advice, what would you say?
If I could talk to my 16-year-old self who had no idea what was coming down the road, I think I would say: "don't fear the unknown, just go with the flow and trust that everything that is happening is for a reason". That is one of the biggest things that I have been reminded of since my journey began. Everything that happened to me led to something bigger. 
That's something that is very difficult to tell somebody, to just have faith – not in a religious way, but to believe that everything is happening for a reason. Now I'm recovered from my rotationplasty, but before that, I hadn't had surgery since 2012. So, I had a lot of time to look back and reflect, and I was able to connect the dots with everything that happened. I would also say, "trust your gut". That is another lesson that I've learned along the way.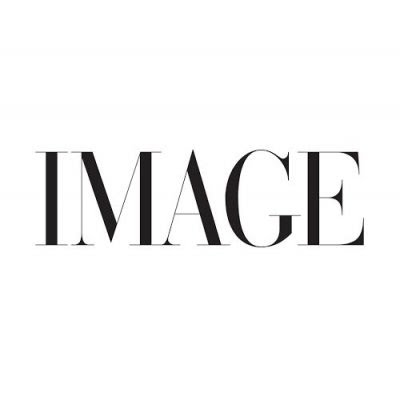 What's next for you?
I am an ambassador for the Vhi Women's Mini Marathon, so I'll be doing my first race on June 4. I've just started training, and I'm absolutely terrified because I genuinely have to learn how to run again. Before the surgery, I knew exactly how fast I could go with my crutches and how to propel myself forward. Whereas my prosthetic at the moment doesn't bend when I walk so it's really difficult and it slows you down significantly. 
So it's going to be a really interesting challenge over the next couple of months to try and move as fast as I can without bending that leg. It'll be interesting to see what happens, but I invite you to follow my journey.
We all inspire each other, so I hope that by sharing my story it allows people the opportunity to share their own. It opens that door to a safe space for those who feel alone, and it's very therapeutic for all.
Volvo Cars are stepping into a new era for safety – where their ambition isn't just to protect your life. It's to help you live your best life. Because when you feel safe, you can be truly free. Learn more about the new era of safety for Volvo Cars here.
Nikki Bradley is pictured wearing workout gear from New Dimensions, Dublin and an Isabel Marant jacket from Costume, Dublin. Photography by Dan Dunne and Richard Delea.