Black women still can't find their favourite hair care products in Ireland, so they're making them
---
Denga and Masindi Phiringa, a pair of South African sisters currently studying law and psychiatric nursing, launched the skin and hair care brand, Whipped 2 Glow
A lack of hair care products for Black women in Ireland has led to some entrepreneurial women taking matters into their own hands. Angela O'Shaughnessy sits down with business owners Ekari Maele and Denga and Masindi Phiriga and hears advice from trichologist Victoria Elliot
IMAGE is re-publishing this article as part of World Day for Cultural Diversity for Dialogue and Development.
Whenever I return to Ireland, the first thing I worry about is my hair. Where will I get my products? How many bottles and tubs of gel, curling cream, edge control and deep conditioner can I fit into my suitcase? Will I still have to order my hair staples from the UK or the US, or will Tesco and Boots finally carry what I need?
Ethnic diversity is relatively new to Ireland and people of African descent only make up some 1.4% of the population. So it's no surprise that the same popular brands still saturate the hair care market. But a paucity of products made for textured hair makes hair care a real challenge for many Black women in Ireland. Curls, coils and kinks require additional moisture and care due to their drier and more fragile nature. For many, the lack of reliable options is a neverending battle.

"We couldn't find shea butter. It was a hair crisis," says Ekari Maele, of the popular African ingredient used to nourish the skin and hair. As a Malawan business student who arrived in Ireland in 2009, she once browsed the shelves at her local Tesco and Boots for "a good 15-20 minutes trying to figure out if there was anything I could use." Following the push toward natural, organic, handmade products, Ekari and her husband, Luliaga, launched their own skin and hair care line in 2016, aptly named, Golden Rootz.
"It's about the idea that your roots are golden, and embracing your roots no matter what texture you have," says Ekari.
"That they're priceless," Luliaga, chimes in.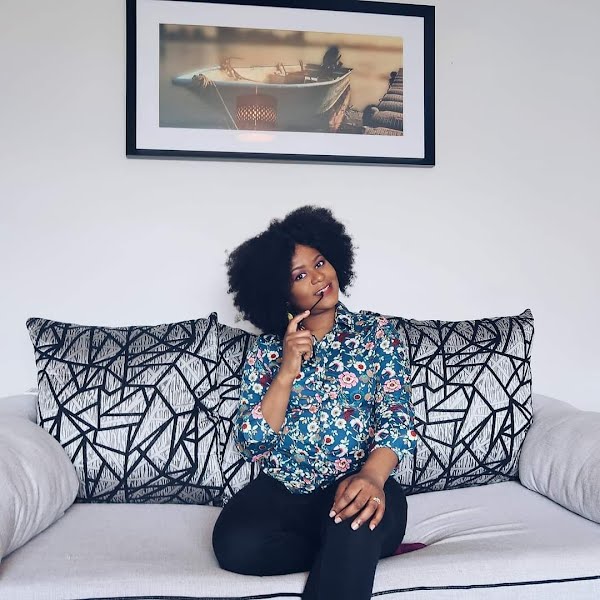 Fellow African entrepreneurs, Denga and Masindi Phiriga , a pair of South African sisters currently studying law and psychiatric nursing, launched the skin and hair care brand, Whipped2glow in 2020. Like Golden Rootz, they mix "natural" raw or organic ingredients commonly used in skin and hair care regimens for Black hair, like unrefined shea butter, cocoa butter and coconut oil. 
The duo would typically embrace their natural afros back home, but find the limited hair care options in Ireland disheartening.

"Sometimes wearing my hair in an Afro is dreadful, because I feel like I can't protect my hair. We need Vitamin D, and it's not here. Our skin and hair are not flourishing the way it should be. If I wash my hair with Tresemmee, it's not going to fall out, but it's not going to flourish," Denga says frankly. 
"It doesn't need to be like this, so we're coming up with our solutions," Masindi says.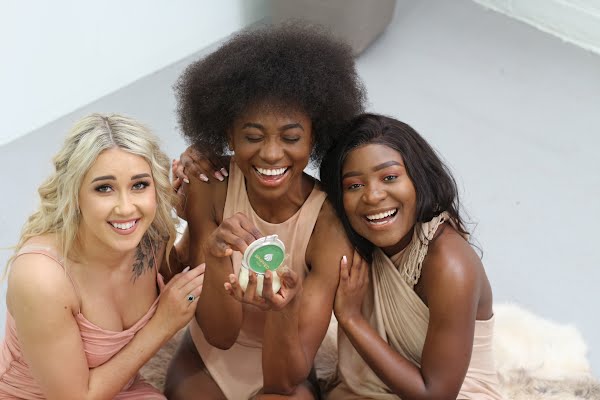 If I wash my hair with Tresemmee, it's not going to fall out, but it's not going to flourish
Victoria Elliot, a Black London-based trichologist (hair and scalp specialist) with over 25 years of experience, confirms that climate plays a major role in maintaining healthy hair. Having spent much time in Ireland, she recognises the pitfalls of navigating a climate that is tricky for people with textured hair. Learning the right balance of moisture is key, she says.

"Hair, regardless of race, absorbs moisture from the atmosphere and is constantly trying to balance that moisture," Elliot explains. With every curl, coil and kink in a single strand posing a risk for breakage, Black hair is extremely fragile, but it all grows the same, she insists.

"Hair is hair. It's made of the exact same compounds," says Elliot. And she sees no reason why Black women can't use brands typically thought to be reserved for white women. "Black hair care doesn't have to be as complex as so many women think," she chuckles. 
Elliot's actually among the growing number of Black trichologists persuading Black women to lay off the heavy oils in their hair care regimens, and instead, use it sparingly to seal in moisture after conditioning or applying leave-in. 
"Companies are not philanthropists, they're here to make money," says Elliot, but Black women can "absolutely" use the same products as their straight-haired counterparts. Perfecting a hair care regimen is less about the brand, and more about a lot of trial and error with individual products, just like skincare. 
"Turn the bottles over. Shampoo is shampoo, with a few different additives." The ph in Black hair care products are no different than mainstream ones, they may simply have more moisturising ingredients. "That's a scientific fact," Elliot says.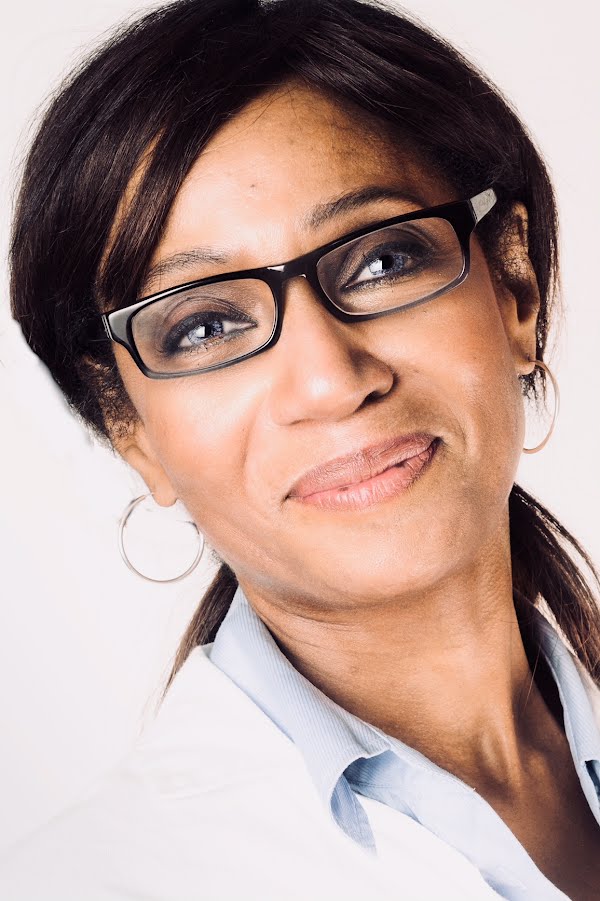 Even so, all of the Black and mixed-race women I know still can't find their preferred products in their local shops and resort to ordering online or, if they're lucky, have a family member bring them beauty staples from as far as Africa. In a clear effort to meet the demand, textured hair products have also appeared in Boots and SuperValu in the past five years. But, the ethnic hair care sections are usually few and far between. Sometimes they're only available in bigger cities or have a limited range. And depending on where you live, not everyone is able to travel to Dublin's Moore Street to stock up. 
Bringing kinky-curly friendly products to the Irish market was their goal, but Golden Rootz and Whipped2glow don't exclusively market their products to African-textured people, who comprise around half of their clientele. They've been pleasantly surprised that their non-African customers are embracing their go-to staples like shea and cocoa butter.

While many Black women may want to stick with the products they know and love, Elliot encourages that too, but only if the hair is healthy and the products work.
"We should be able to show off and look after our hair," she says emphatically.
In a clear effort to meet the demand, textured hair products have also appeared in Boots and SuperValu in the past five years. But, the ethnic hair care sections are usually few and far between
Her advice? Prioritise gentle hair handling, a good diet and lots of water. "Really invest in your products, do your research, read the labels, steer clear of mineral oils and only use natural oils as a treatment, sealant for sheen and on the ends."
Whether textured-haired women stay loyal to their trusted favourites or try products they never thought they could use, there is clearly a growing demand for more options in an increasingly diverse Irish market. For Golden Rootz and Whipped2glow, the dream is to end up on the shelves of Boots, SuperValu and Tesco, providing the options they didn't have to the next generations of Irish consumers.
"We need local Irish brands and businesses that can cater to the African population living in Ireland. I hope we'll be the change," says Denga.
"I know we have competitors, but I hope that we can help each other grow," Ekari says with a smile.